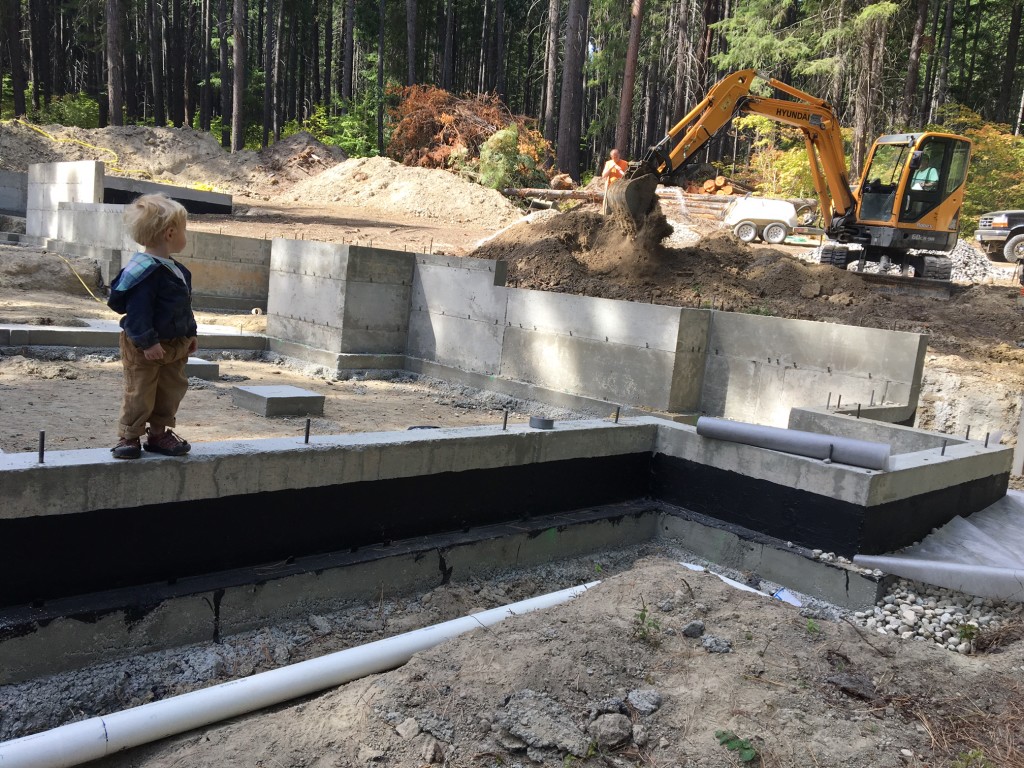 One of the best things about writing your own blog, is you get to say things that you could never say in print. For legal reasons, most publications are resistant to writing things like this:
Construction Sites are Fantastic Places to Babysit a Kid
You can understand why they would be touchy about printing such a statement. Just imagine all ER visits that would result from thousands of ignorant readers dropping their kids of at construction sites for the day. Oh, the humanity!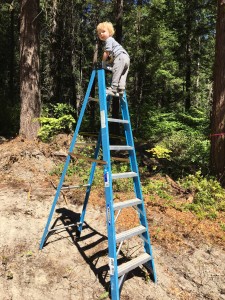 But the naked truth is that if you're a 2-year-old, a construction site is AWESOME. Like probably the best place in the world.
For the past three months, the theme in our lives has been, "Digger!" as in those big machines that tear up the ground. Here at Osprey Acres, we've seen a lot of them lately. For our son Ian, a visit to our homestead every day is a mind-blowing experience.
About an acre of our property is literally a gigantic sandbox. With our toy excavators in hand, we dig pits and move mountains. After the workers have gone home for the day, we wander our newly created foundation, banging pieces of rebar together and scrambling up concrete footings.
The guy doing our digging, Nick Watters, let us crawl into his big excavator one afternoon while he was on a break. He started explaining what to do with each of the controls, and I said, "Wait, you're going to let us drive this thing?"
"Sure," he shrugged. "You can't really break it."
He winked and slammed the door shut. And then I let my two-year-old fulfill his wildest toddler fantasy. He got to drive a digger.
His tiny hands grasped the joystick controllers. He paused for a moment… and then SHOOK-THEM-LIKE-A-CRAZY-PERSON!!!
Eighty-eight-thousand pounds of machinery roared. The ground shook. The cab rocked like an earthquake, and Ian freaked out.
I shrugged at Nick through the dusty glass of the excavator. If he thought something couldn't be broken, he obviously didn't know my kid very well.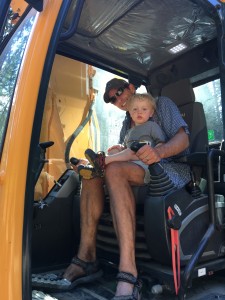 Once I regained control of the joysticks, I tried to remember what everything did, but I was hopeless. Instead I wondered, "What would a Jedi do?"
So I stopped thinking so hard, and just told myself, "Dig up that root ball."   I started moving my hands in a random kind of way. And wouldn't you know it – the machine actually did what I wanted it to do. Slowly but surely, I chewed up the stump, lifted it and set it aside.
Either I'm a natural, or the designers of big rigs know what motions we humans want to make, and they've designed the controllers so that an idiot newbie could run them. Either way, Amazing!
Turning a Corner
As of today, we are officially beginning a new phase of our project.
Phase 1 was all the stuff that you need to start a big building job (plans, permits, bank loan crap). Phase 2 was all the stuff that goes in the ground (the driveway, digging trenches for conduit, running power). Phase 3 began when the framing material was unloaded this morning.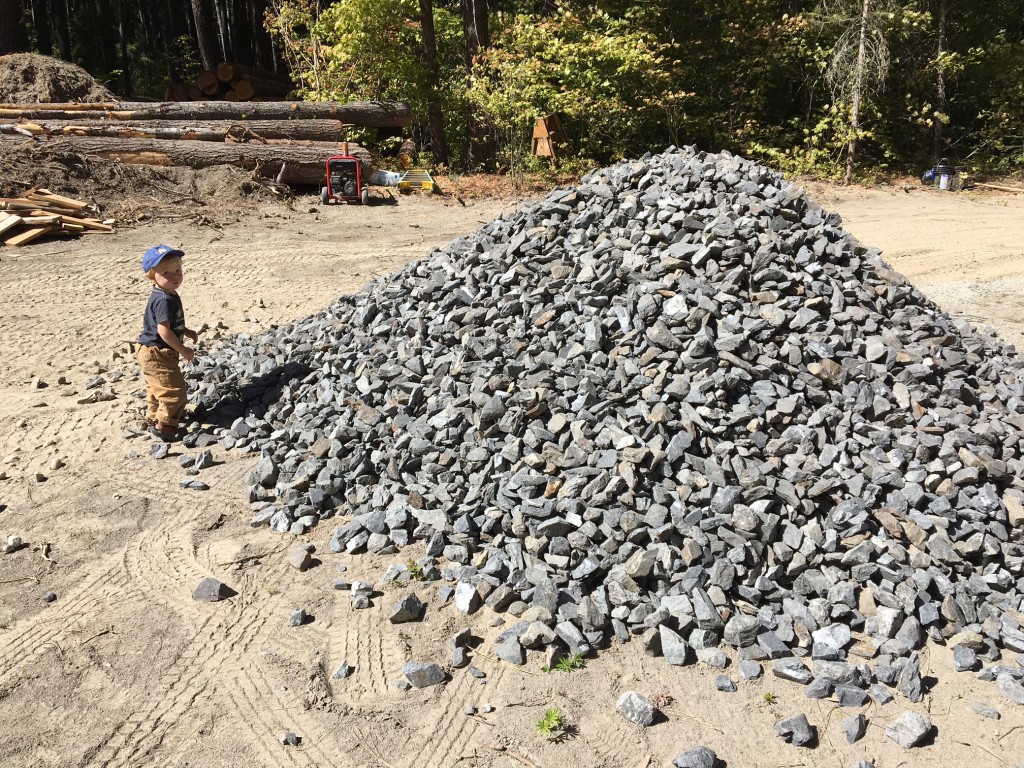 Now is when things really start to fly. Winter is coming, and we are in a race against the elements. By the time it snows we need to have the house "buttoned up" which means at least a roof and house wrap in place to keep out the moisture. And ideally we want our excavation work finished before the snow.
Reclaiming an Old Barn
Just as the actual construction is taking off, we are heading to Mississippi.
Many generations ago, Amanda's family built a large barn near French Camp, MS, and it's been slowly falling apart for decades. The choice is to let it return to the earth (her family no longer owns the land and it's not been maintained) or salvage what we can and use it in our new house.
We have permission from the landowner to reclaim the old wood, so we plan on deconstructing the barn in the coming weeks, milling it and using as much as possible for our floors and trim.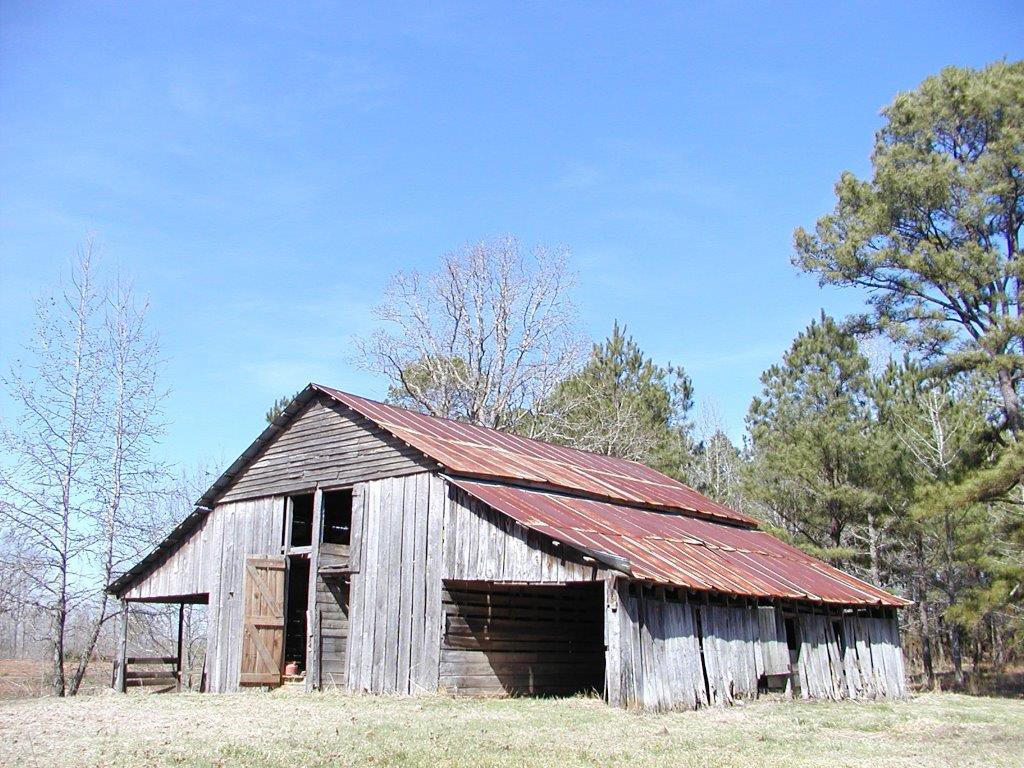 Rumor has it that most of the barn is made from hardwood (perhaps oak?) and there's some cool old rusty corrugated roofing we can grab.
But the most exciting aspect for us is that we will continue the family legacy with this lumber. Ian's home will contain timber that his great-great-grandfather hewed (no doubt by hand) and he will look at nail holes and marks left by previous generations of Gatlins.
We will definitely have more about our barn project in future MarriedToAdventure posts, so stay tuned!
Creature Report
We continue to find some cool critters around Osprey Acres.  Here are a few of our latest finds.