"Wouldn't it be cool to grab a few boards from the old family barn and use them in our new house?"
That was part of a conversation we had about a year ago, as we were trying to figure out ways to make our new home in Plain, WA feel modern yet rustic.
Amanda was describing the wonderful childhood memories that came during her years playing in their family barn in French Camp – a tiny settlement in the middle of nowhere, Mississippi.
We both thought it would be neat to bring some of the family legacy to the Pacific Northwest so our son could grow up surrounded by examples of the oak trees hewn by his great-granddaddy.
Little did we know that this conversation would set in play a chain of events leading us to the monumental task of tearing down a huge barn – by hand.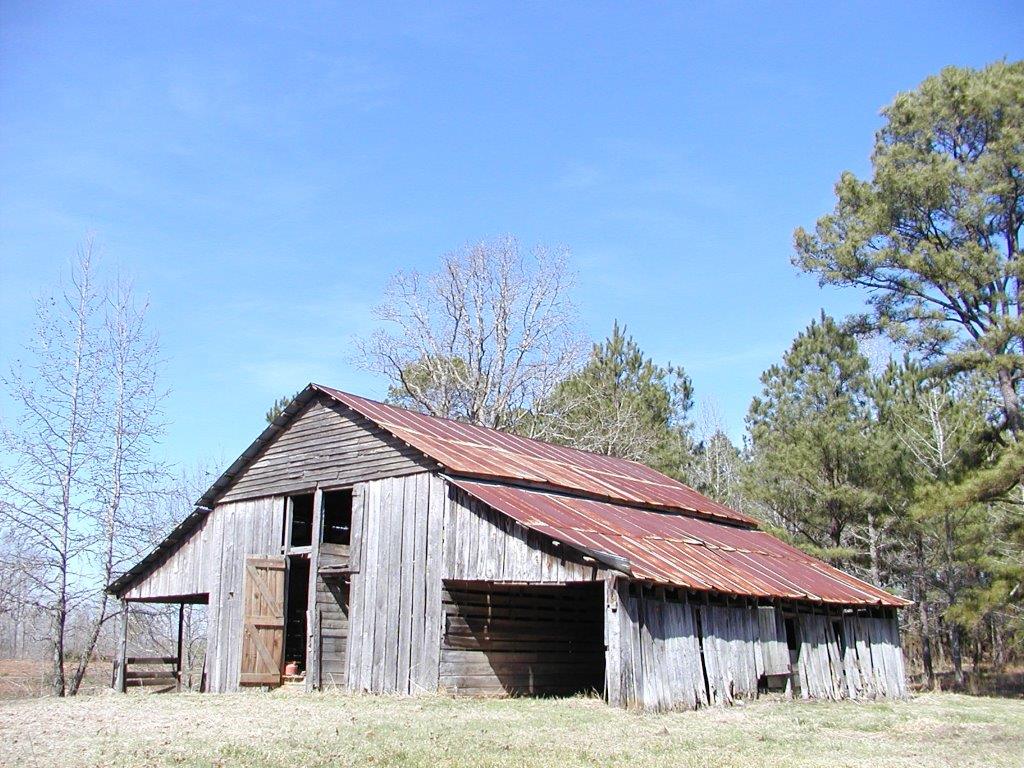 American landscapes are littered with old barns like the one her family built in the 1940's. They housed the livestock and farm equipment needed for life in remote agrarian regions.  Boards would be salvaged from even older structures and reused but much of the wood came from whatever trees they could saw up on site.
Like many old barns, the old Gatlin's structure has a familiar tale. For the most part, vintage barns are too small for modern agriculture. Subsequent generations have moved away (the Gatlins no longer owned the land), and the current landowner had no need for it.
So sadly, it was slowly falling apart.
The French Camp barn had been hit by at least one tornado in recent years which stripped away roofing, letting in rainwater that was slowly rotting the structure from within. It wouldn't be long before the whole thing was unsafe and completely unusable.
We needed to make a decision. If we wanted to salvage some of it, we had to get permission to tear it down, and ship the wood to our home site (which is currently under construction).
Rumor had it that much of the barn was built out of hardwoods, which could be milled, and turned into glorious hardwood floors or rustic accents like trim. We could also use the corrugated tin roofing (with it's sweet rusty patina) for some of our siding.
What ensued was a crash course in tearing down a barn by hand. We had no power on site and no big equipment available. So everything would need to be done with sledgehammers, crowbars, nail pullers and pry bars.
And it would need to be done under the hot Mississippi sun.
Part funeral and part rebirth, decommissioning a family legacy barn was an emotional and exhausting undertaking.   We hope that future families will be able to enjoy the history of this old structure in a new setting. And we will pay homage to the generations who toiled to bring the wood to life.  Hopefully we can find creative ways to upcycle what was nearly lost forever.
How did we pull it off?  Here are some photos from the past two weeks.
The biggest surprise of the whole project was the roofing – it came off with ease.  The first thing Jeff did on the first day was slam a panel with his fist, and it nearly came off entirely.  It's easy to see why a tornado peeled off a few panels – but it's a wonder that so many remained intact.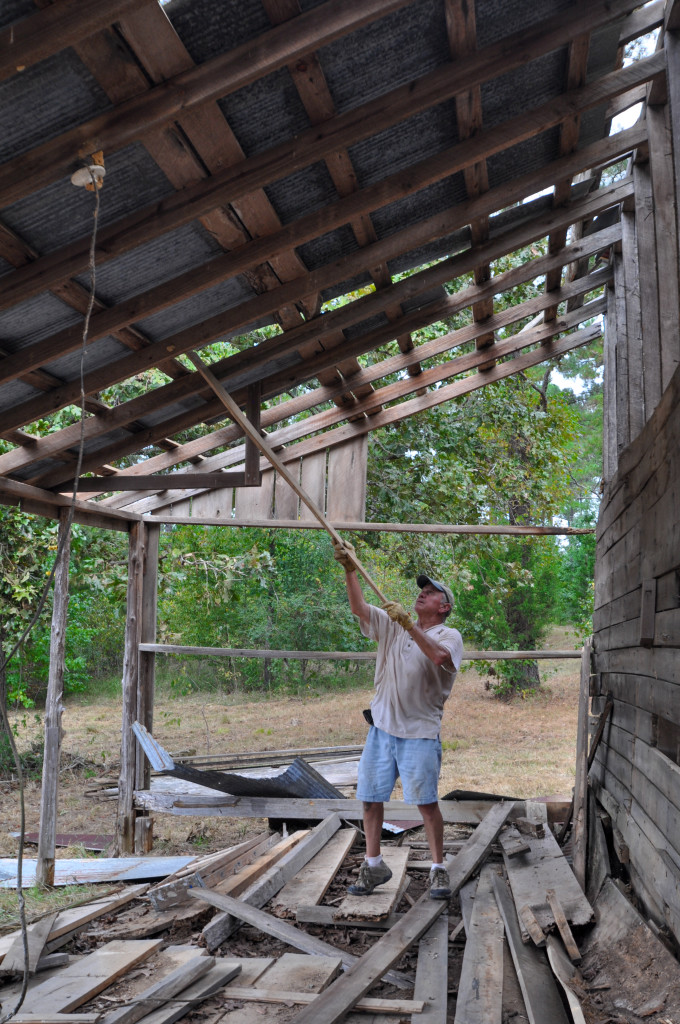 We expected all kinds of nasties hiding inside – it is Mississippi after all.  The deep south is known for unfriendly snakes, spiders and wasps.  While we didn't encounter anything poisonous (a non-venomous king snake was all we saw) there was plenty of evidence of mud wasps and hornets.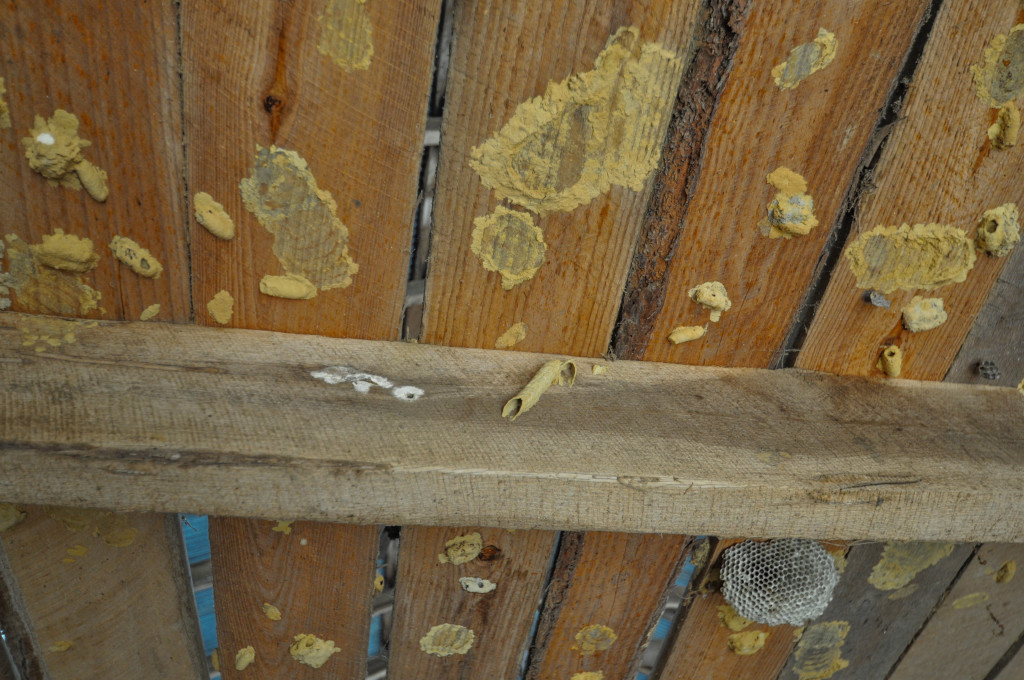 This big-ass spider is actually the friendly kind.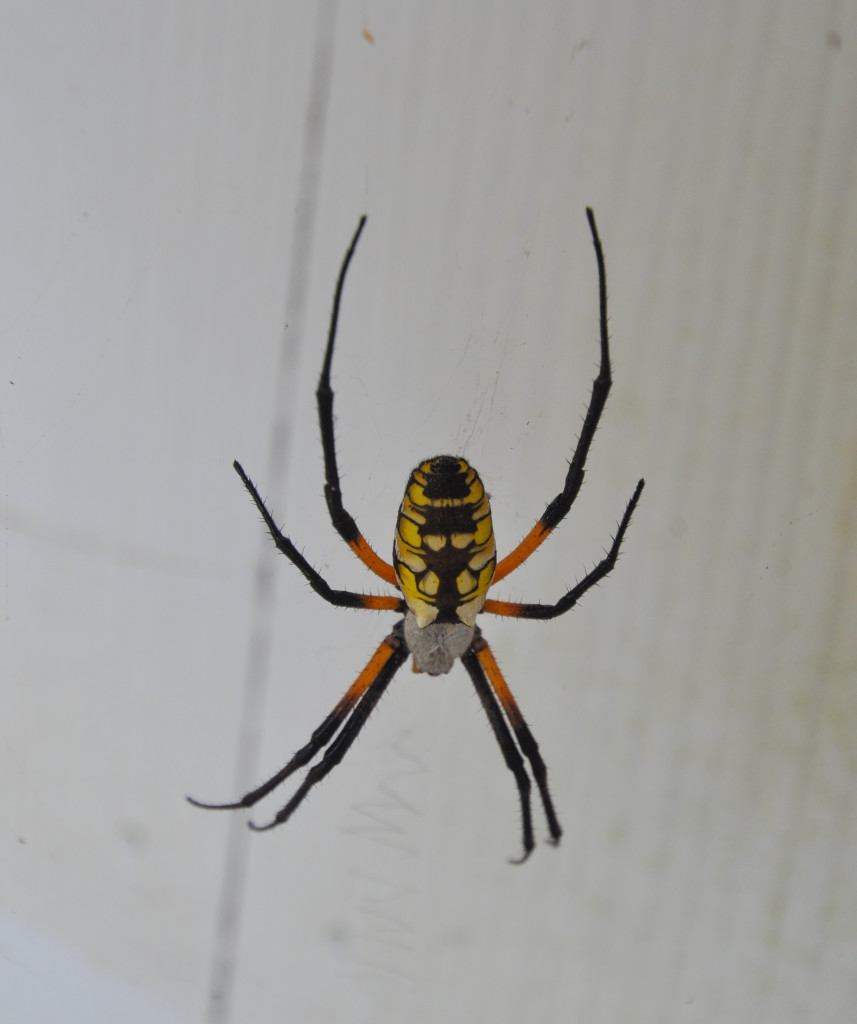 This critter is known as a katydid.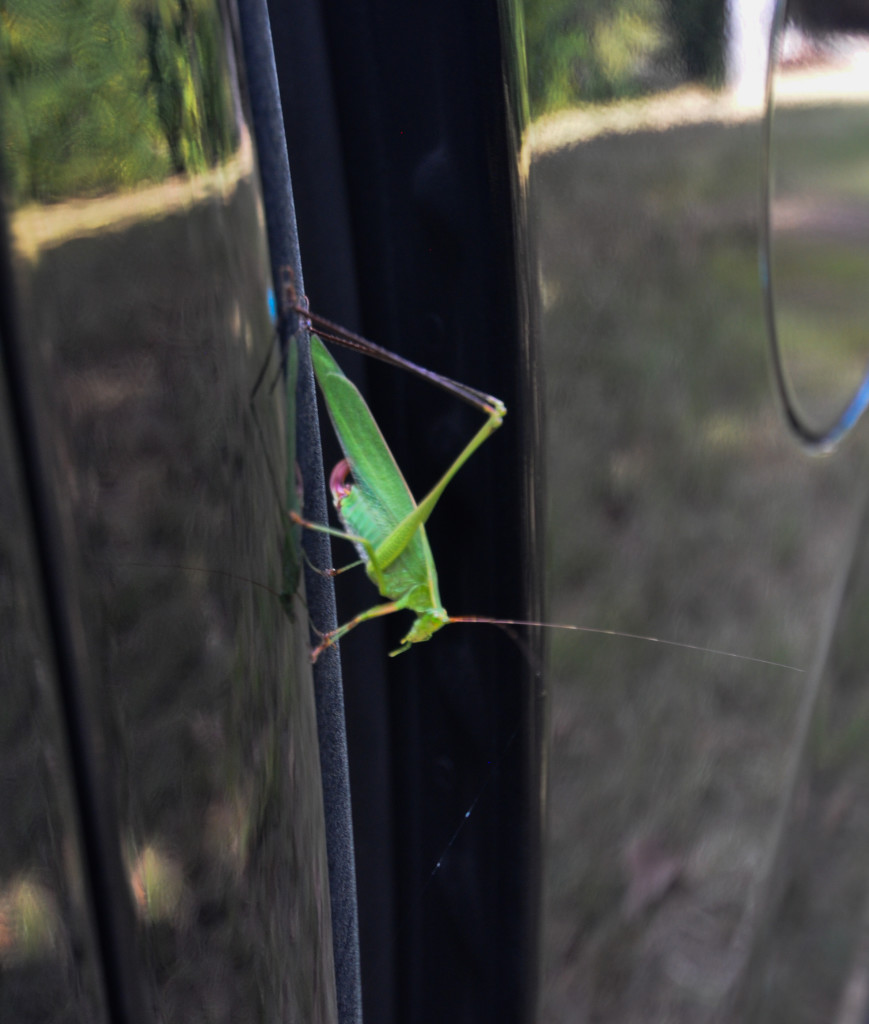 Having a 2-year-old on site was pretty difficult.  Especially because it was in the mid-90's every day, with high humidity.  But Ian kept himself busy hammering and learning to use a power drill.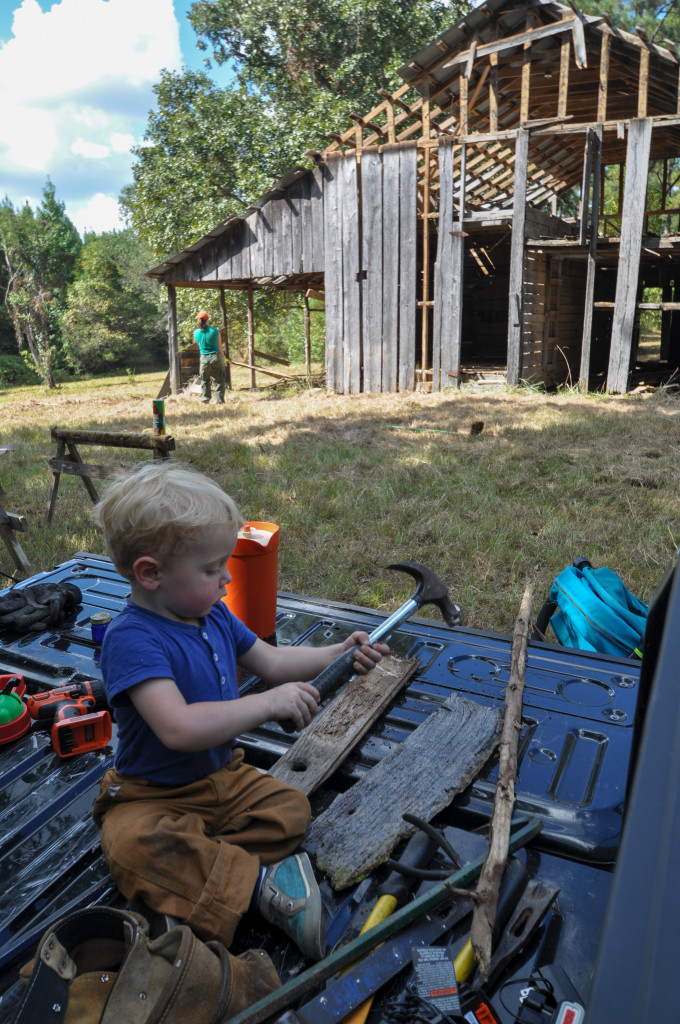 Wanda was the name we gave our metal detector.  Before anything could get sent to the mill, it had to be de-nailed and scanned.  The mill guys told us if even 1 nail makes it though it will ruin a $500 blade.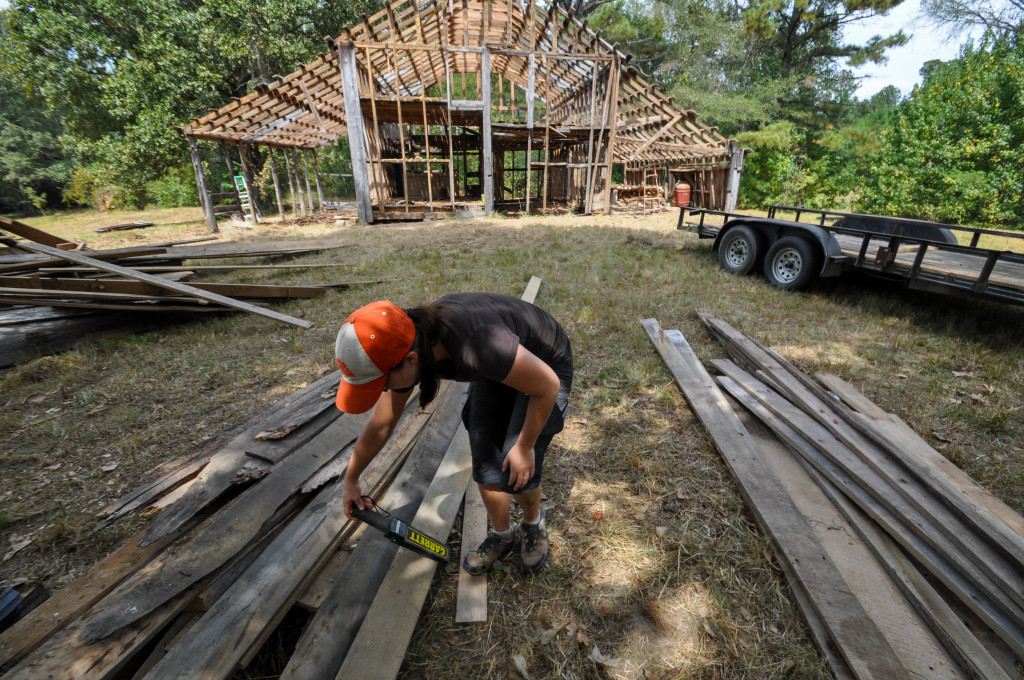 Something that many people don't realize, is that it takes way more labor hours to de-nail your wood than it does to actually knock the thing down.  While demolition is more physically taxing, it's not as monotonous as pulling nails.
Our "invention of the wheel" moment came with uncle Gene suggested we use wide board at each of the work stations to hold our tools.  It eliminated thousands squats to bend over and pick things up.  When you're doing a project of this size, time savers like this one save a lot of energy.
We timed our trip for late September when it's usually cooler in Mississippi, but we had poor luck and endured scorching hot temps every day.  Within 30 minutes, our shirts were completely soaked.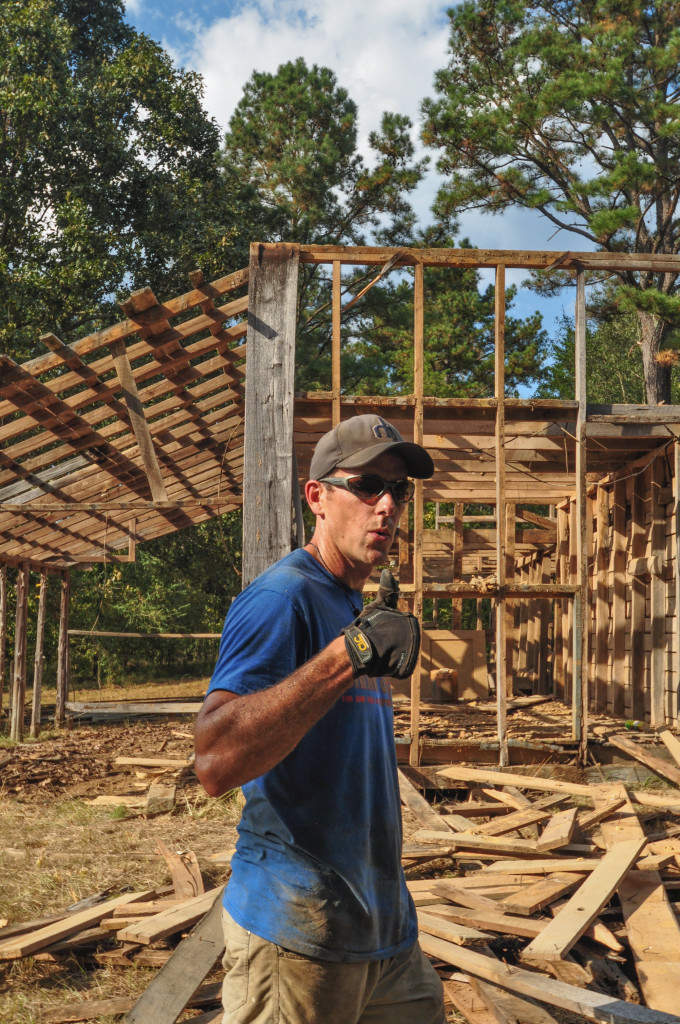 One big challenge was to figure out how to safely deconstruct the barn.  We roughly worked from the top down, keeping just enough stability so it stayed upright but causing just enough weakness to pull down whole walls at once.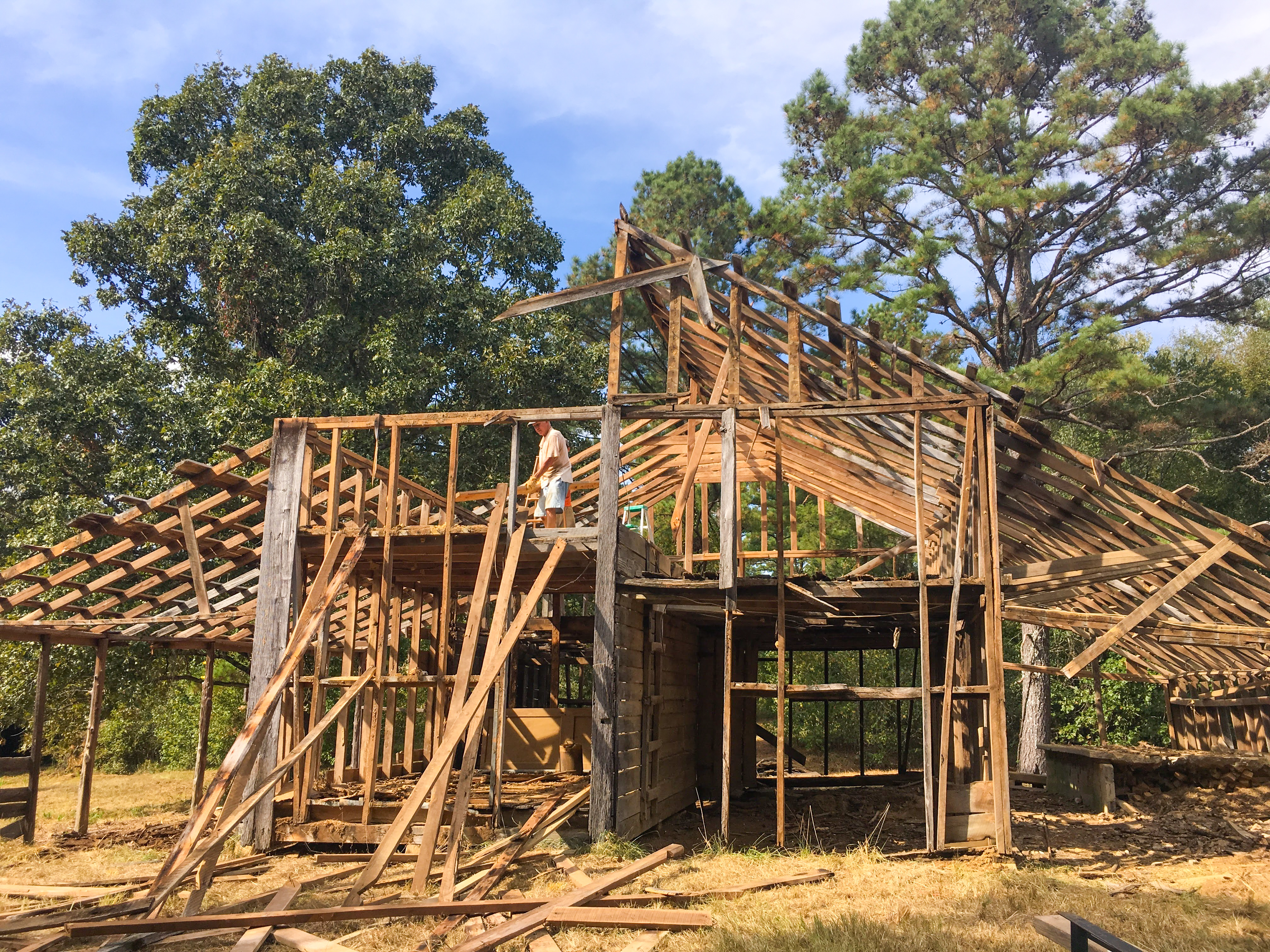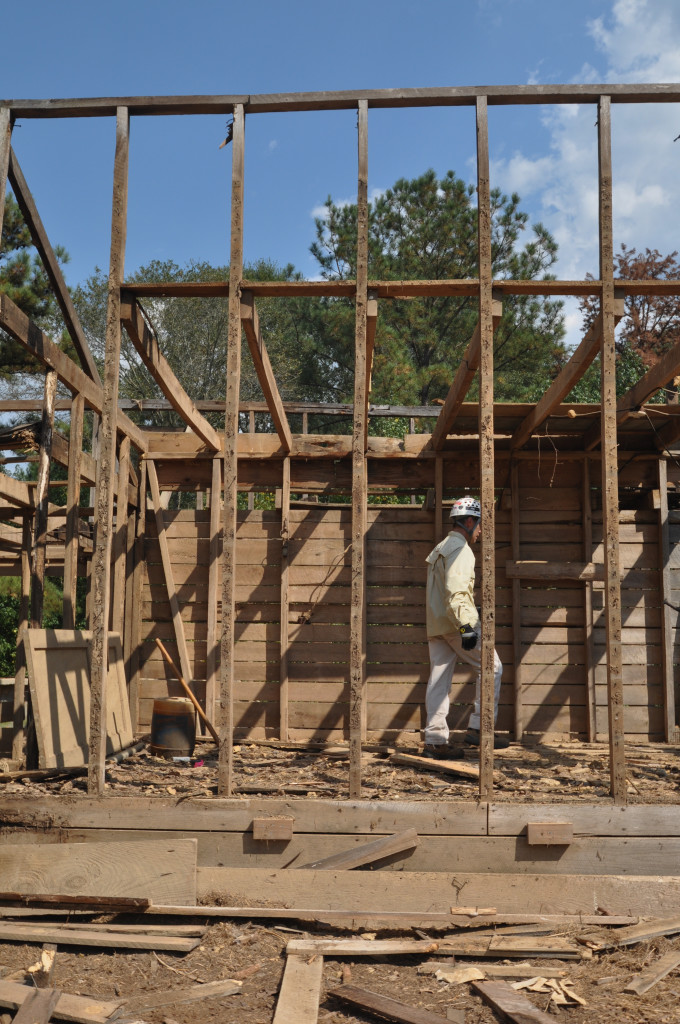 Amazingly, almost everything was a hardwood.  Probably 98% of it was Oak, Poplar, Walnut or Cypress.
We picked out what was thick and straight enough to mill down for flooring (at least 1″ thick and a couple feet long), but there were plenty of pieces that were a bit wonky or had too damn many nails.  We kept those too and filled a storage unit with hardwood planks for future projects.
We pressured washed what wasn't going to the mill and before we ship everything cross country, we will treat it with an insecticide so we don't introduce insects to the northwest.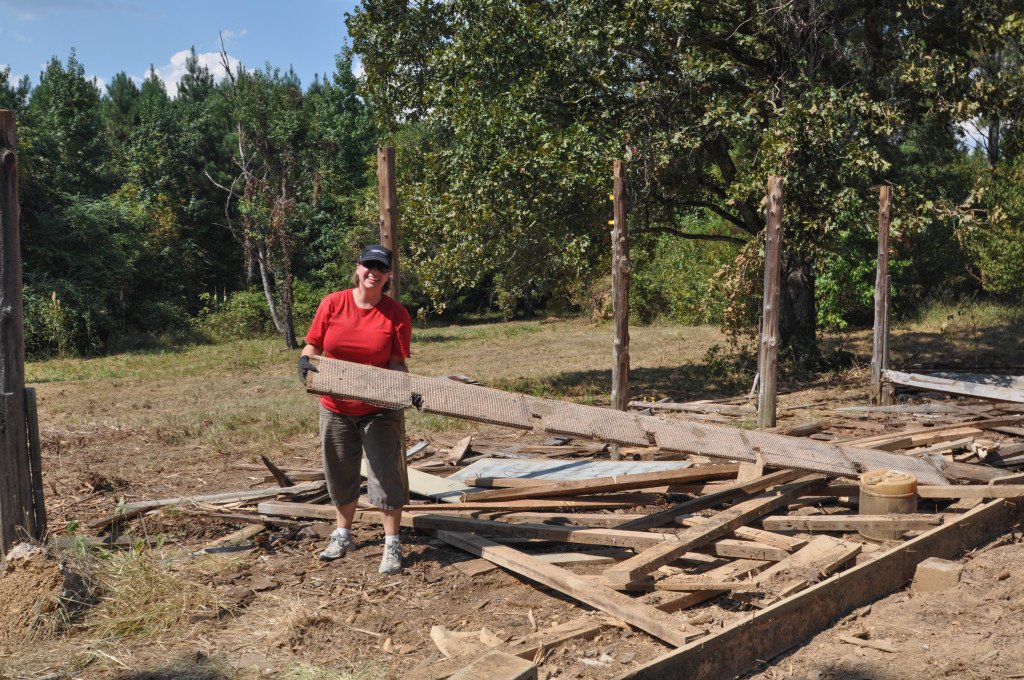 Big oak beams will be awesome flooring when they're milled, but digging out rusty nails buried deep inside caused us hours of work.   This was probably the least gratifying job in the entire project.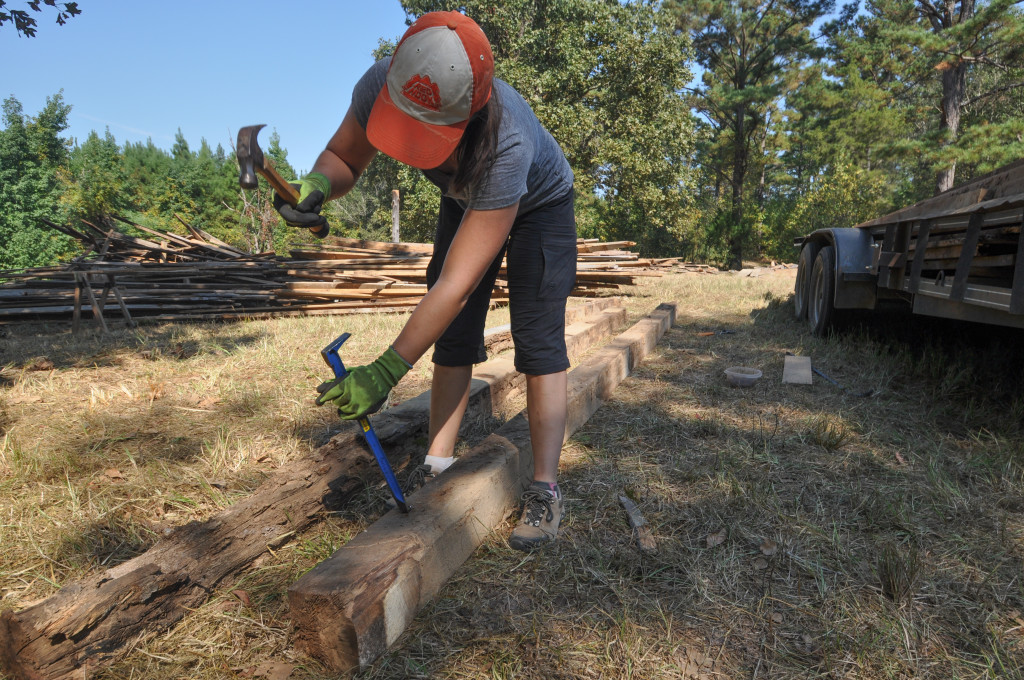 We probably salvaged 75 pieces of this rusty metal roofing.  We've seen these for sale around Seattle for $20+ a piece.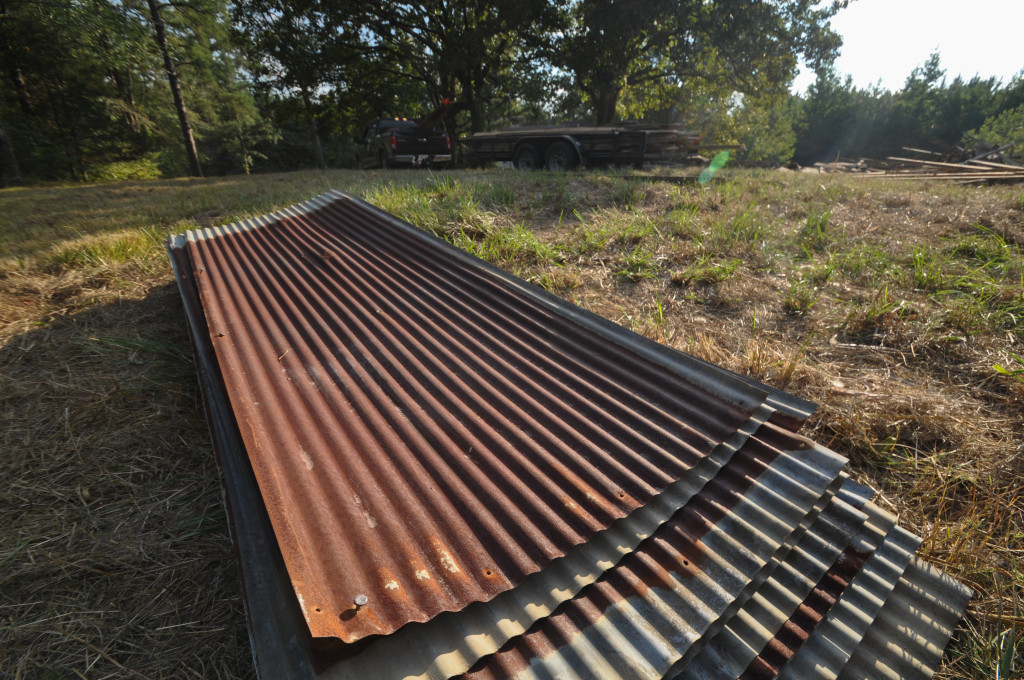 Some of the best finds were things we pulled out of the wood, including antique hand-forged square nails and bullets.
Apparently, pulling bullets out of old structures is common in the south.  "The worst is when we do wood from black churches," said the mill owner.  "I don't know what they're doing in there," he wondered aloud.
Jeff and Amanda glanced at each other and said, "Um, I'm pretty sure the bullets aren't coming from inside," we said.
The guys at the mill said if you find a square nail, the wood is over 100 years old.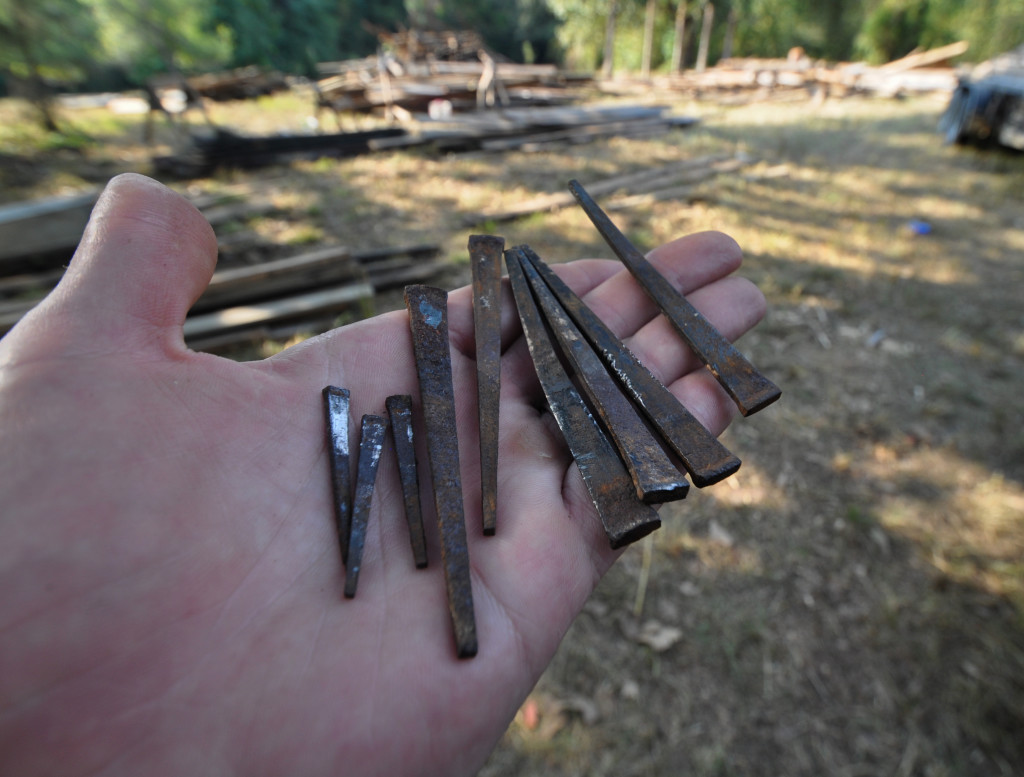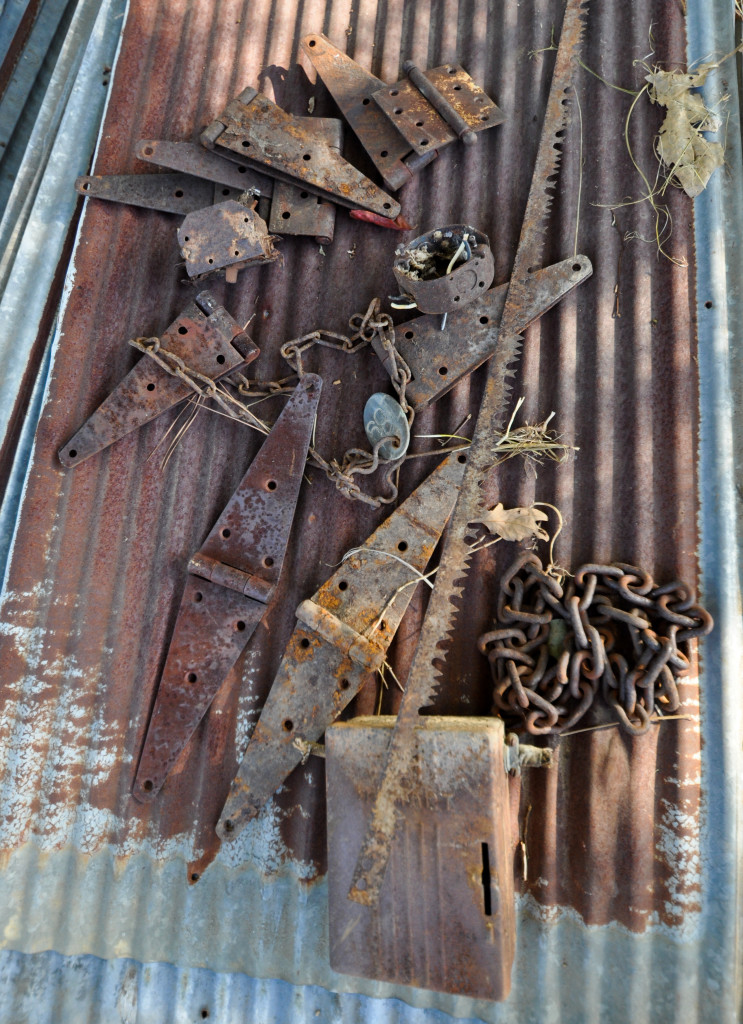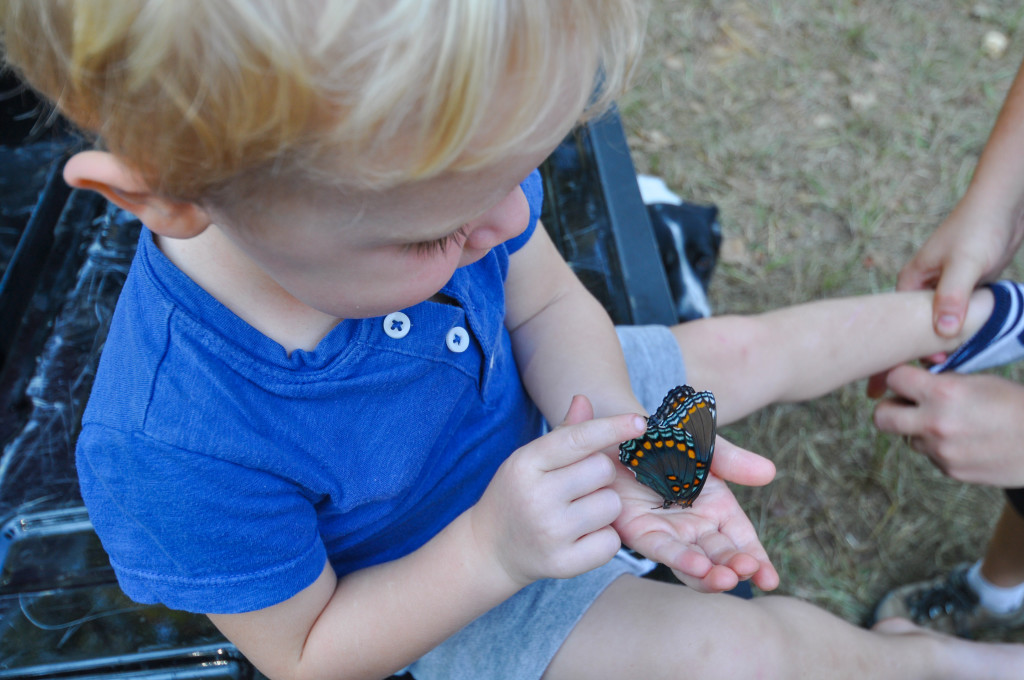 How many rusty nails does it take to build a barn?  About this many (give or take a few thousand).  We only found one screw in the entire barn – the rest were all nails.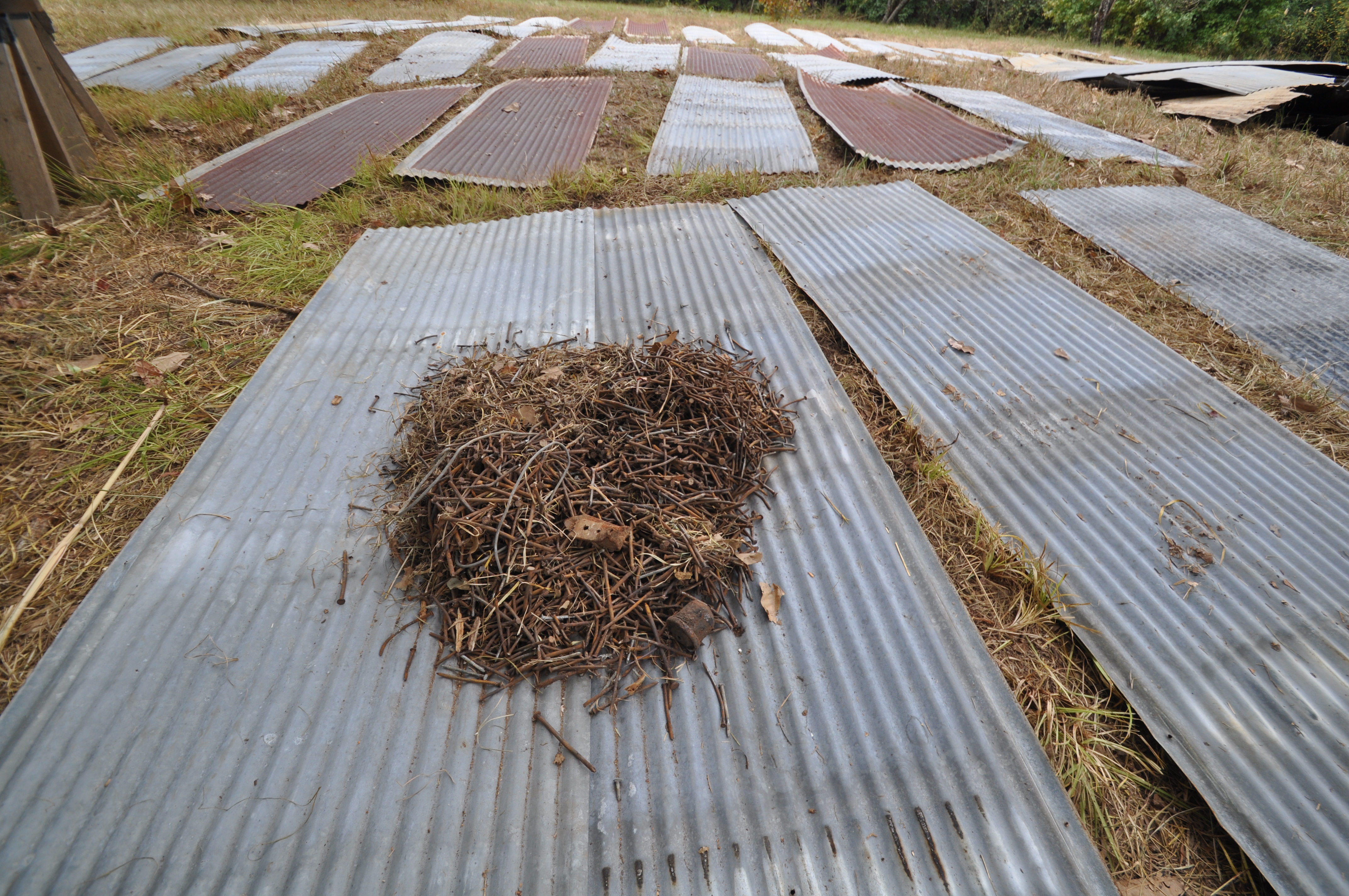 Keeping some boards was a judgement call.  This one looks cool and weathered on the outside…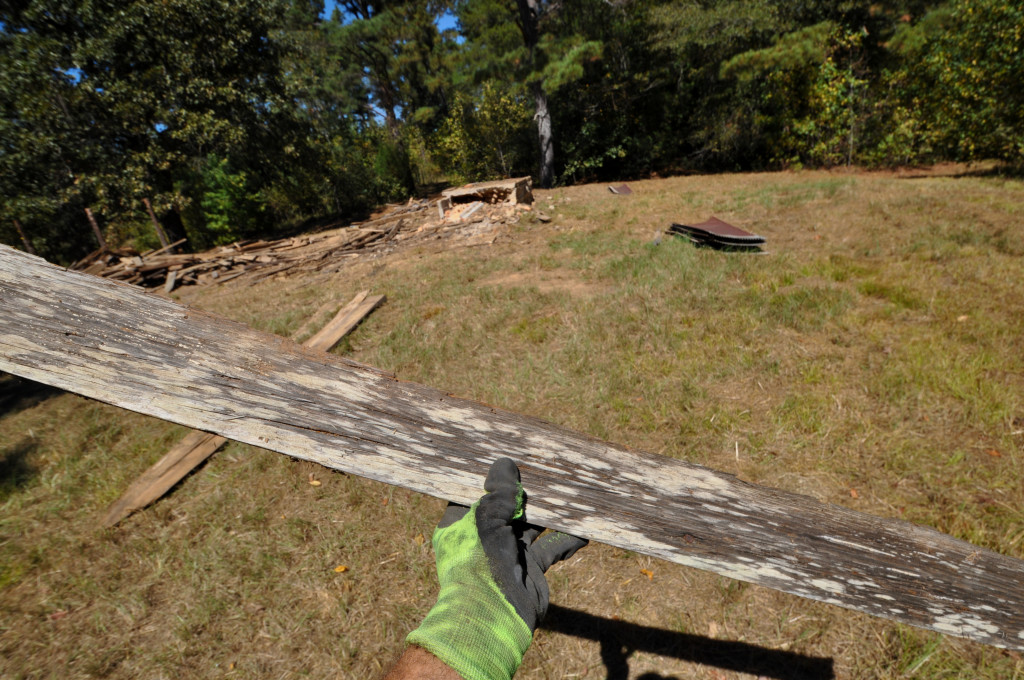 … but flip it over and it's just too rotten.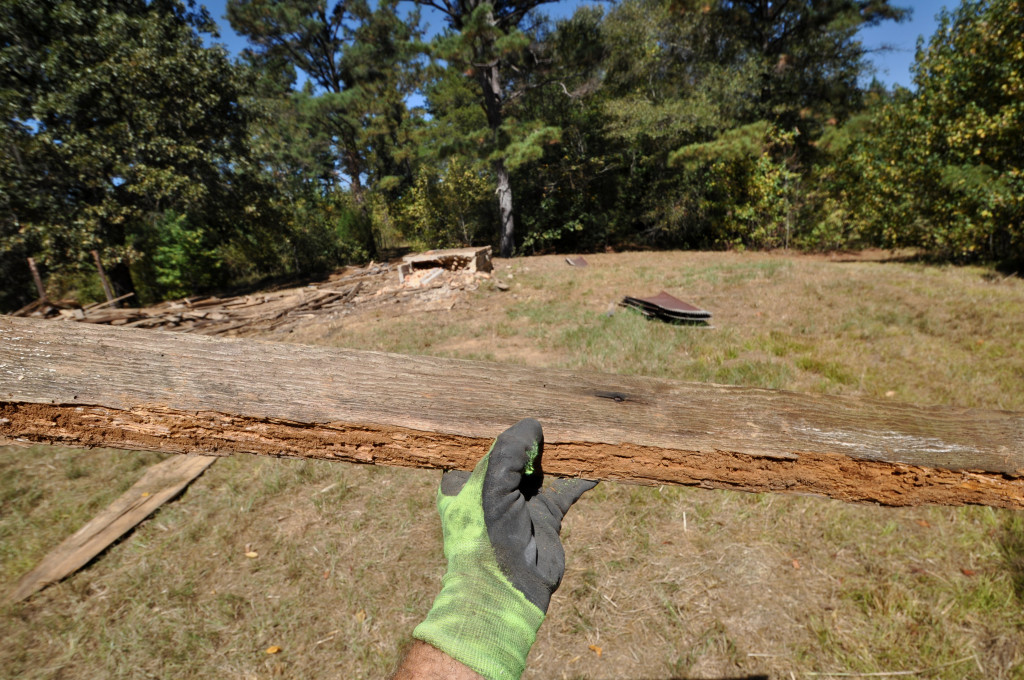 Barns are full of cool rusty metal and weather beaten siding.  A few years ago, mills couldn't give this kind of wood away.  Now, it's worth more than a brand new board.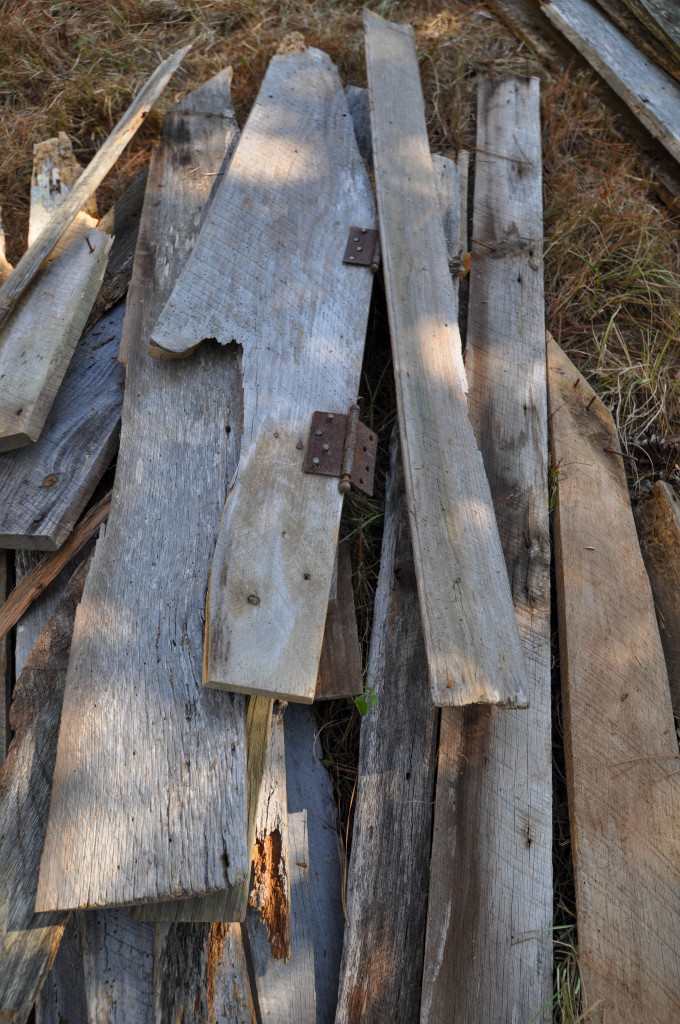 Here's what we are going for.  The board on the left is a squared up piece of weathered exterior that we will use for wall treatments and trim on the new house.  On the right a milled piece of oak flooring with a tongue and groove pattern. Flooring with weird marks and coloration are especially valuable, we were told.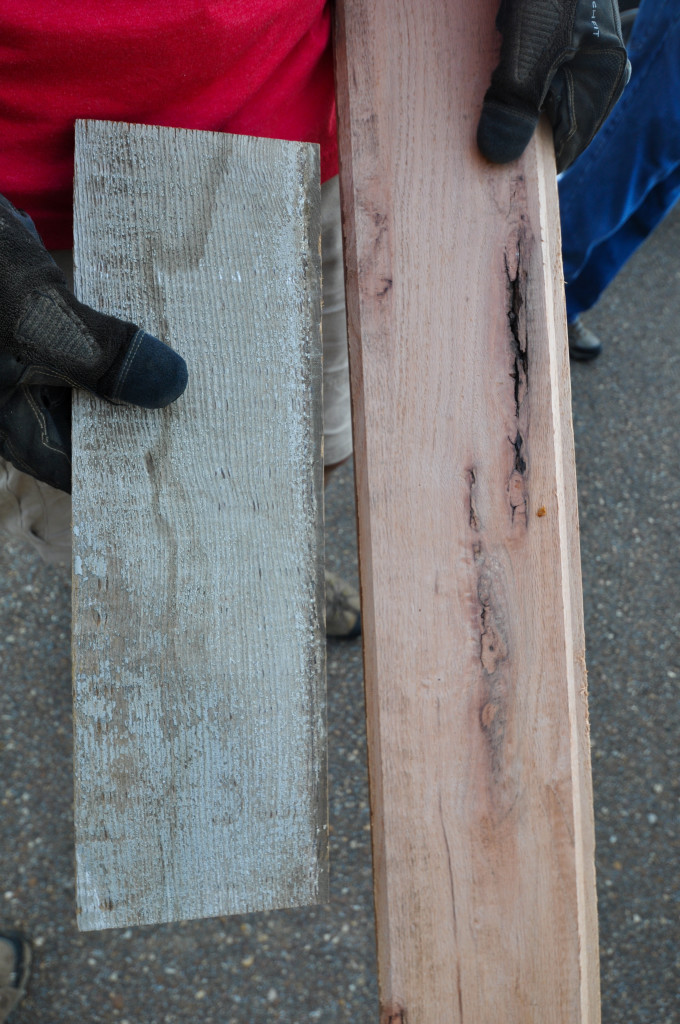 Read future posts to see how the flooring looks after it's milled, and how it looks at Osprey Acres.