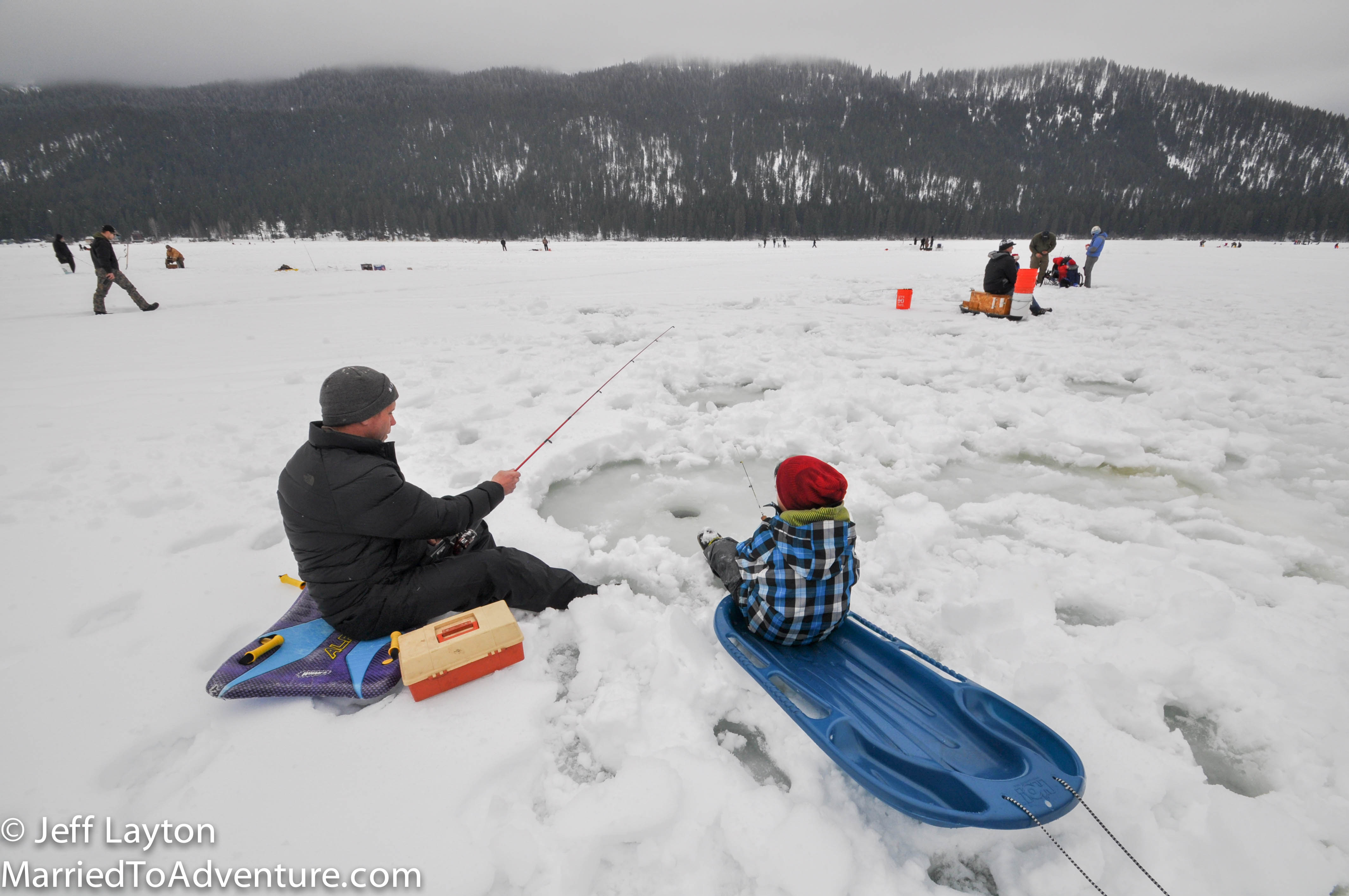 Ever wanted to try ice fishing?  I have.  But it always seemed like something exotic that rugged people did in faraway places like Sweden, North Dakota or Lake Woebegone.  But here in the Pacific Northwest, an unusually cold winter has created great conditions for fisherpersons who don't want to wait until spring to hook Perch and Trout.
In conjunction with a Seattle Times Travel article, here are some photos from our recent ice fishing adventure at Fish Lake about 40 minutes east of Stevens Pass.
It's a really fun outing and surreal to spend your day on top of 10 inches of ice and snow, 200 yards from shore.
The ice is still plenty thick and should remain stout until March.  And while we didn't nab any keepers, the fish are hungry and still biting.
Special thanks to Jon Hagerdorn from Family Lines who organized the community event.