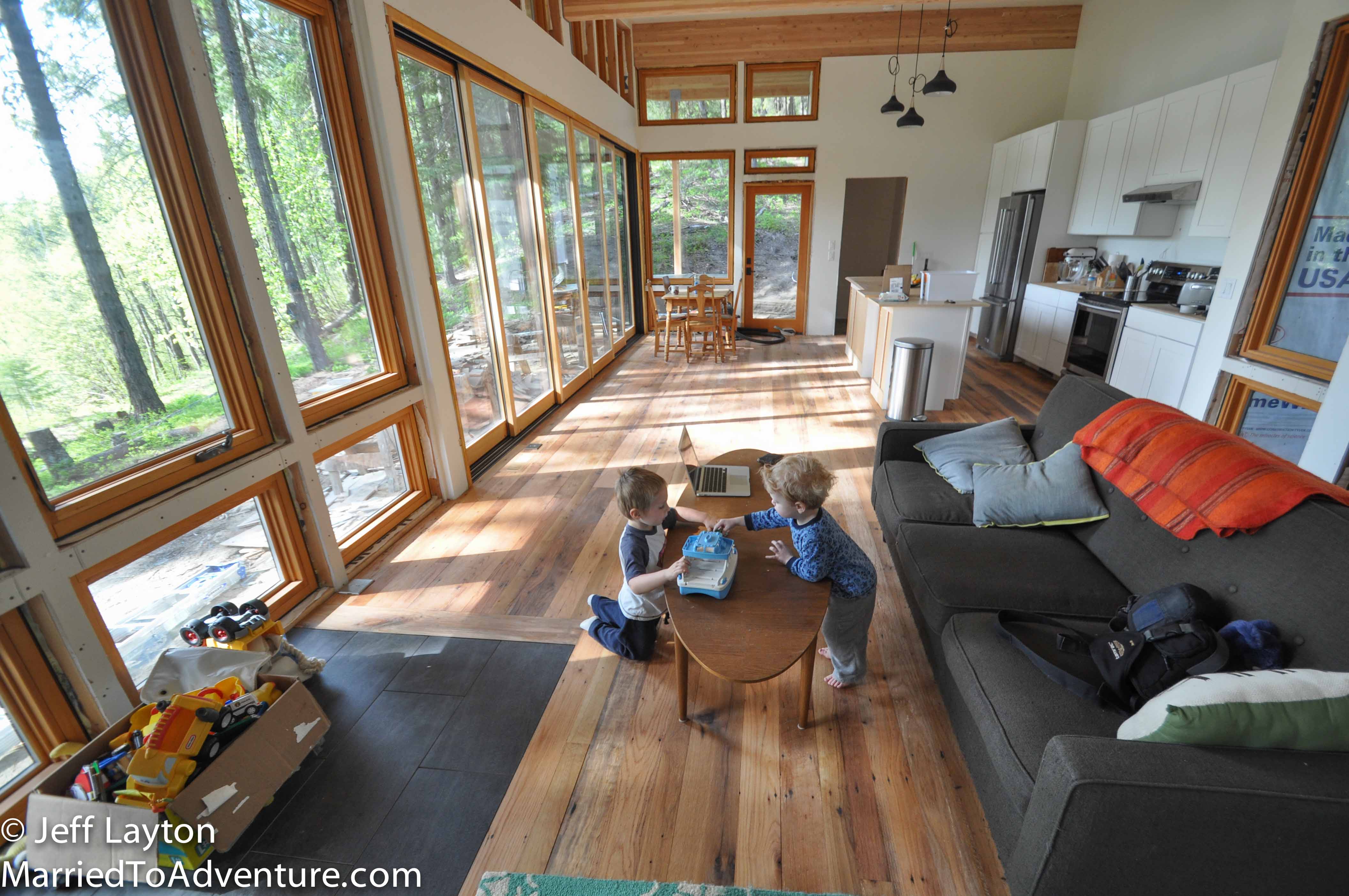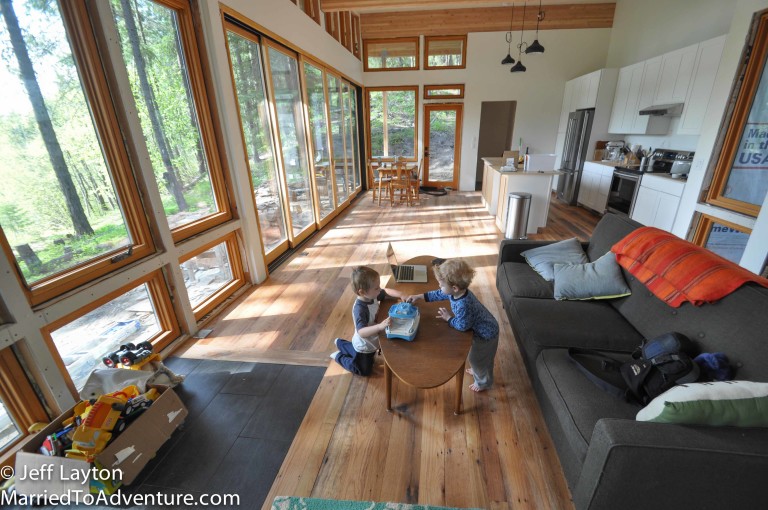 Almost one year ago we packed up the moving truck and headed out of the city with dreams of a serene country life dancing in our eyes.
We might have been overly optimistic about how easygoing life would be, especially when you consider that we were building a new house – a feat that can test the resolve of any relationship.
But last weekend marked a finish line of sorts. After much bank loan drama, stress and uncertainty, we finished enough of the house so it's actually kind of, sort of feasible to live inside. So we packed up the moving truck (again) and made the 2-mile drive from our rental house to the new digs.
To be fair, we are nowhere near finished with our project. For the time being, living in our house is like indoor camping. Only some of the showers work, only some of the sinks work. Our kitchen counters are plywood scraps. Seventy-five percent of our belongings are still in boxes. Our bathroom doors are curtains. Doors have a three-foot drop to the ground.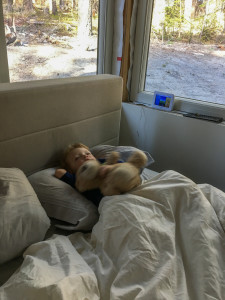 It will take us the better part of a year to finish details like exterior siding and decks. But all the major systems are in place, and the bulk of the work is done. Our contractor is basically finished, and the work that remains is in our court.
Ah, but to actually wake up surrounded by big windows and nature is bliss, even if there are some inconveniences. And it's so much easier to work on a place when you don't have to commute. Just roll out of bed and fire up the tile saw.
Here are some recent photos from Osprey Acres. The place is a mess (toddler + construction + moving = FEMA level disaster zone) so don't judge us, but you get the idea of our progress.