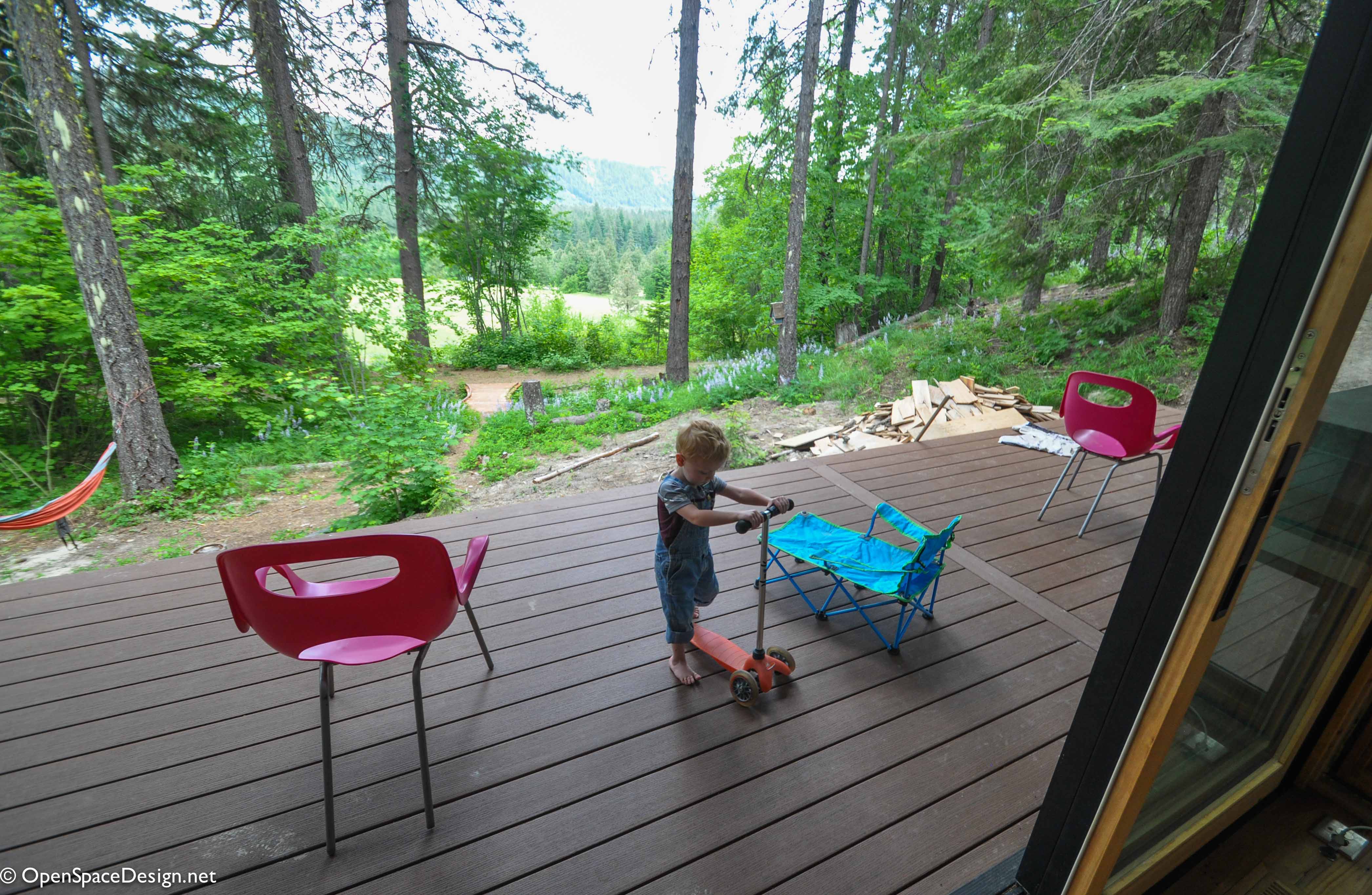 When we started designing our new house, one of our biggest criteria was that we wanted to bring the outside inside.  And vice versa.
Part of that experience would be achieved by utilizing a wrap-around deck that would extend seamlessly from the interior to the exterior space.  Two weeks ago, we finally got to experience the end result – with a big new deck, just in time for summer!
There's something about a good deck that invites you outside.  If done right the level, even and inviting surface should emotionally draw you out, making you want to settle down in a sunbeam with a chair and a good book.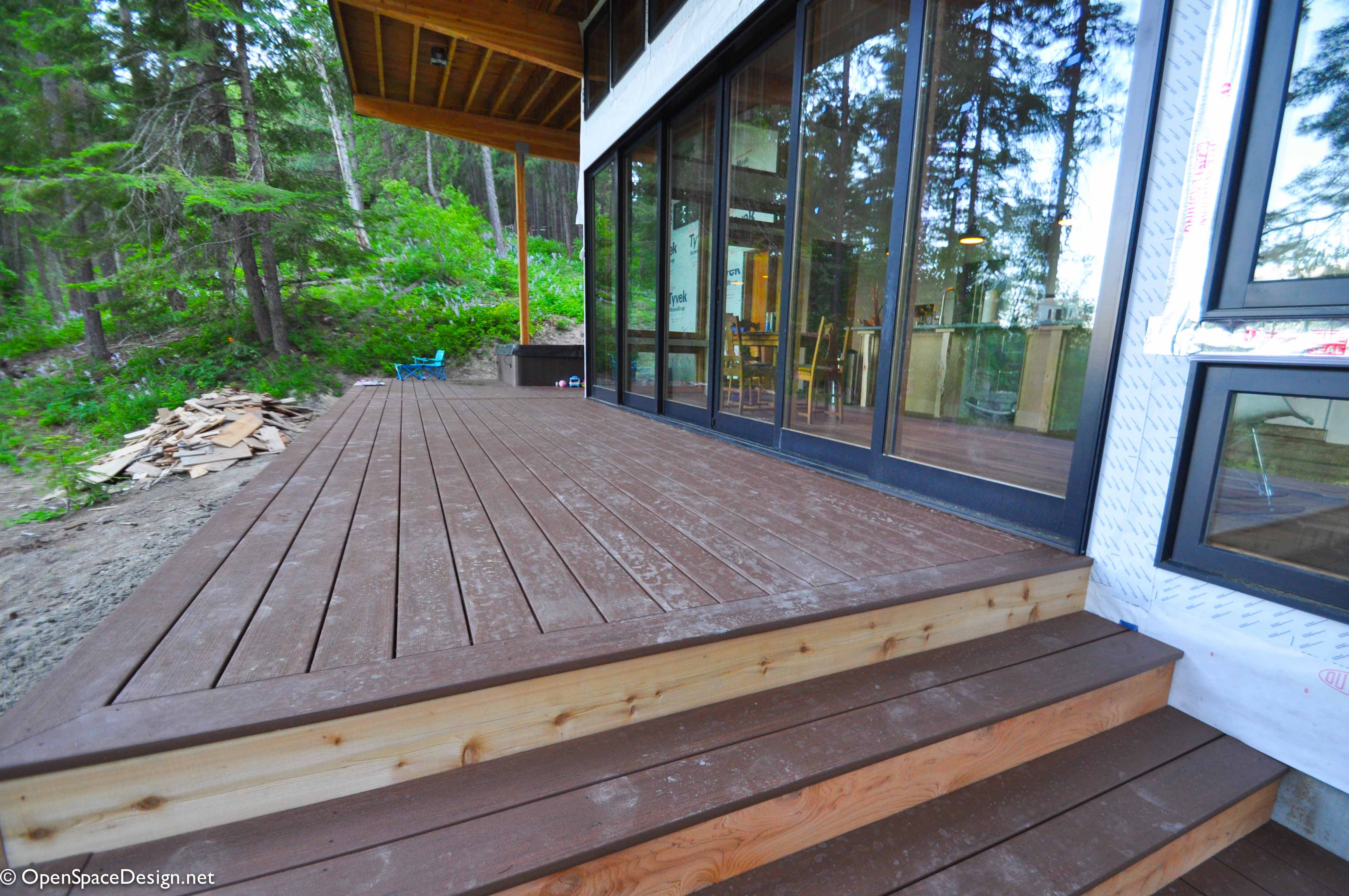 For the past ten years Jeff has been the owner of Open Space Design – a top rated deck design/build company in Seattle.  We realized during our construction that he's built countless decks for clients during the past decade, but he'd never actually built one for himself.  That may explain why we went a little overboard with plans for 8 decks on our property.
In any case, the first 5 are now done, and almost overnight our useable square footage  increased by several hundred square feet.  While decks are never cheap, compared to interior space, they're a real bargain.  And since we have big eves, the space should remain clear of snow and usable all year.
We opted to use a composite decking material (Azek Morado with Camo hidden fasteners) due to the fire danger in our area.  Azek is a PVC material (like what's used in modern underground sewer pipes) and it's stain and rot resistant.  Most importantly, it will melt but it won't spread a forest fire into our house.  At least that's the plan.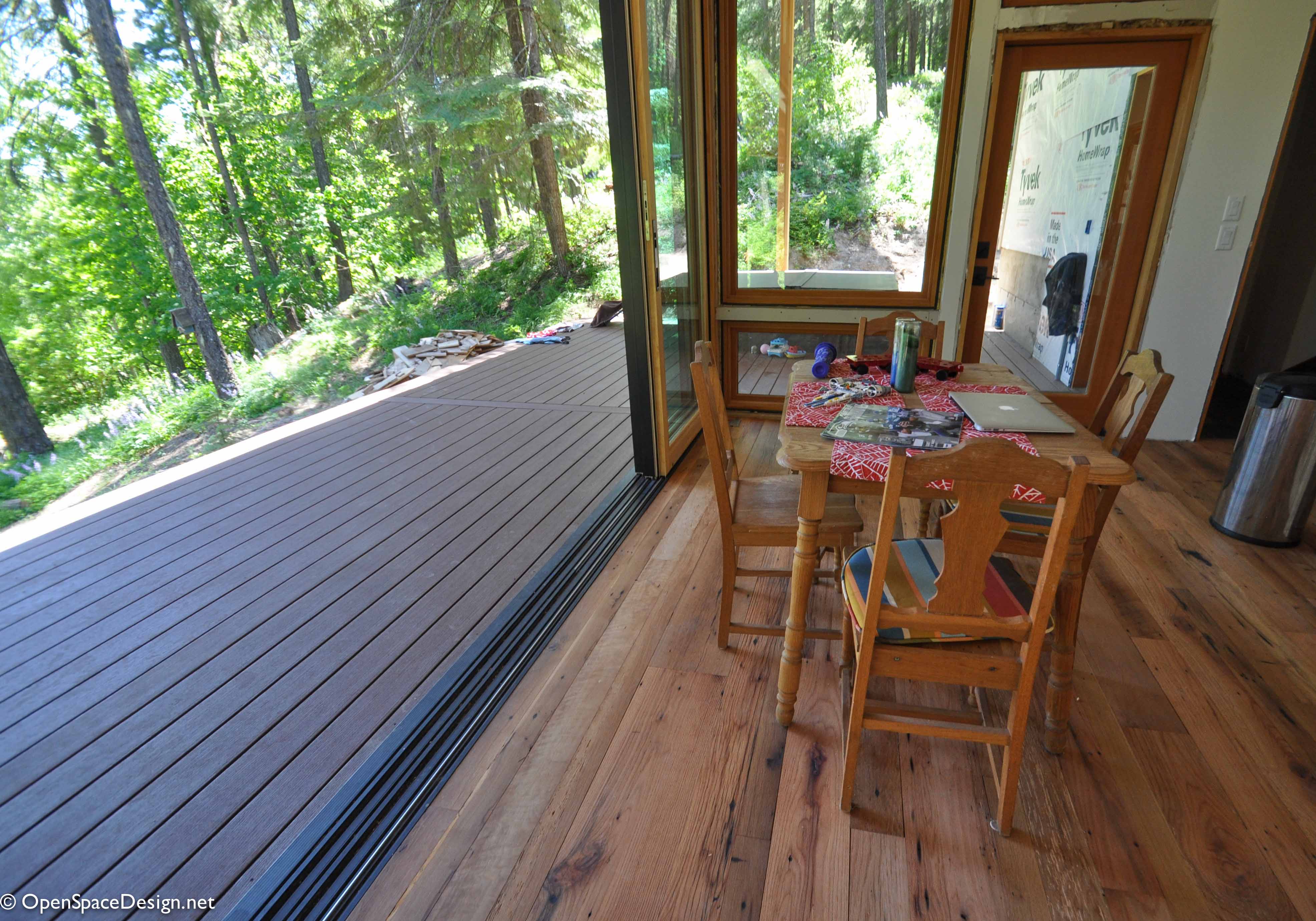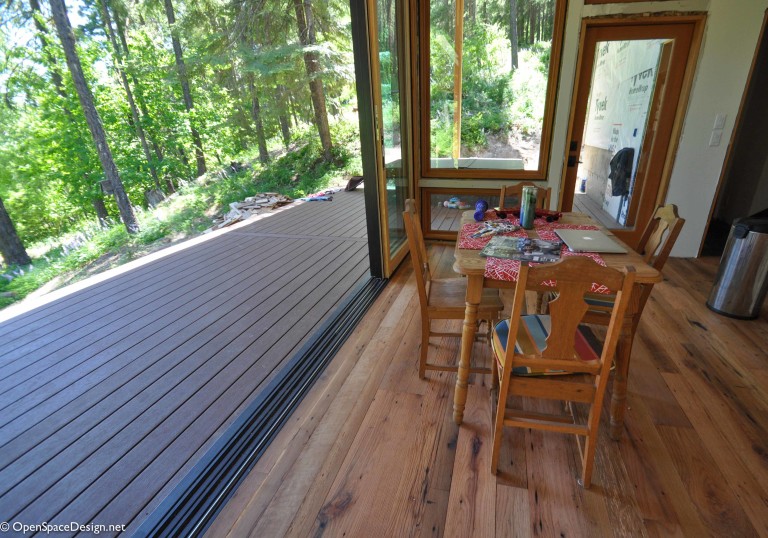 Part of our fire protection strategy is to use almost exclusively noncombustible materials.  Hardie cement board on siding and soffits, PVC decks, glass windows and a metal roof will comprise over 95% of the exterior.
Practicalities aside, we've been using our new exterior space like crazy – especially the part that goes around the hot tub.  A big thanks is owed to Sara and Jeb Butler at Sparkling Spas in Leavenworth for suggesting that we set our tub so the seats are the same height as the deck.  It makes the entry super comfortable and natural.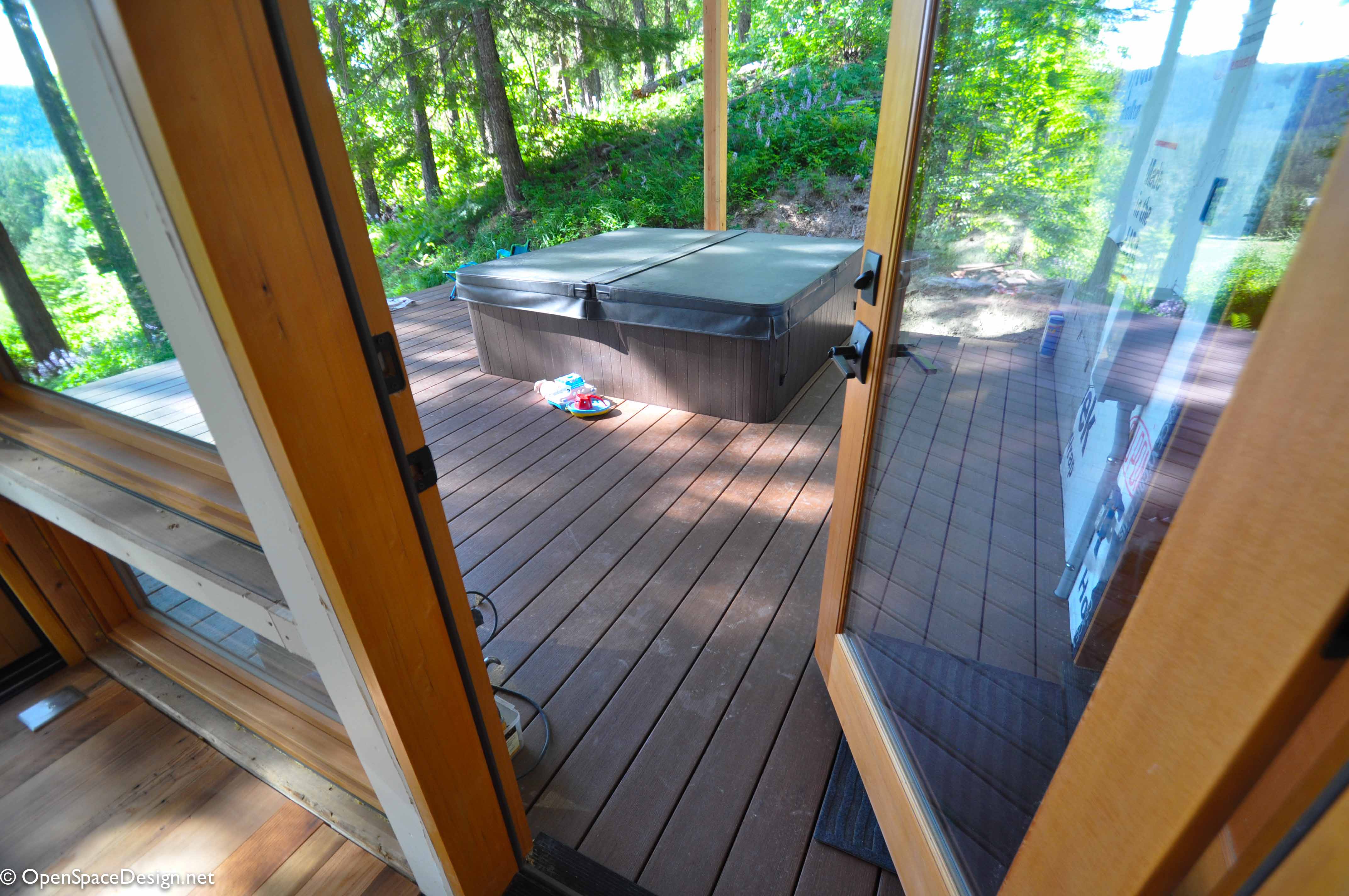 If you are interested in getting your deck designed by Open Space Design, Jeff offers affordable on sight consultation for customers in Seattle, Wenatchee, Plain and Leavenworth.  For more information visit OpenSpaceDesign.net