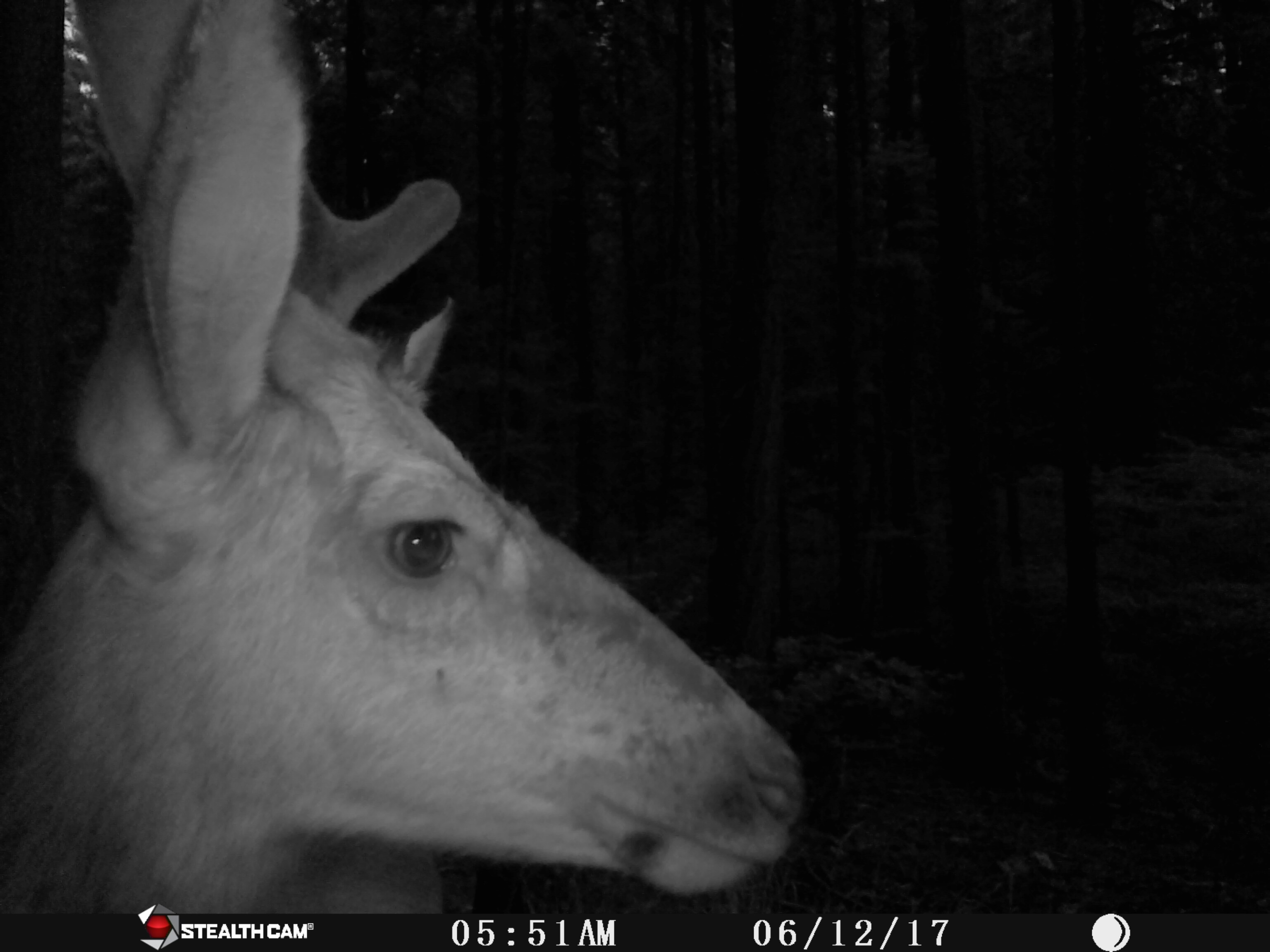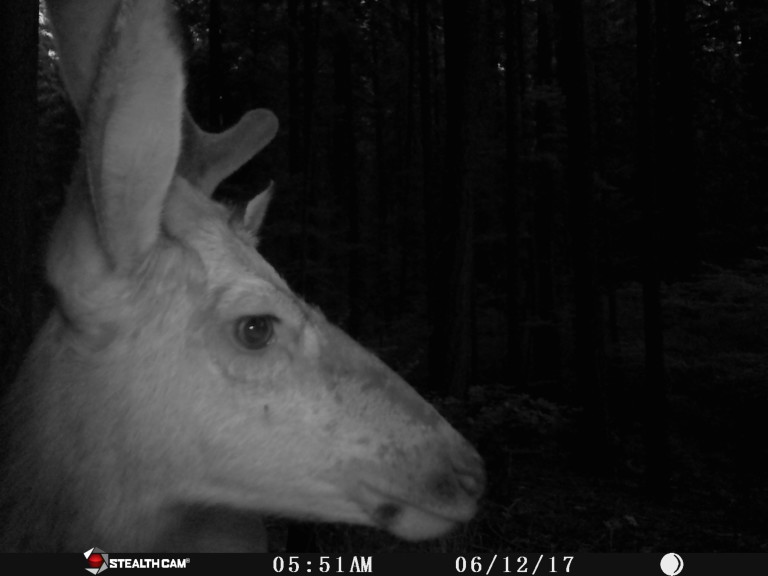 Last year we wrote a post about an inexpensive creature camera we were experimenting with around our property in Plain, WA.  It's been a fun little device to play with – our's is called a Stealth Cam and they're fairly cheap, water-resistant and lightweight.  If you want to see what's passing by when you're fast asleep, it takes night vision photos or even short video clips.
Here's an update from the past few months.
By far the most exciting event was a black bear that harassed our camera.  It was set up only a stone's throw from our new house and Jeff noticed it was knocked a little sideways one day.  He just assumed the strap wasn't tight and it slid down the tree.  But when we finally checked the footage, here was the sequence of shots:
We discovered that deer were sniffing around our rotting pumpkins this fall.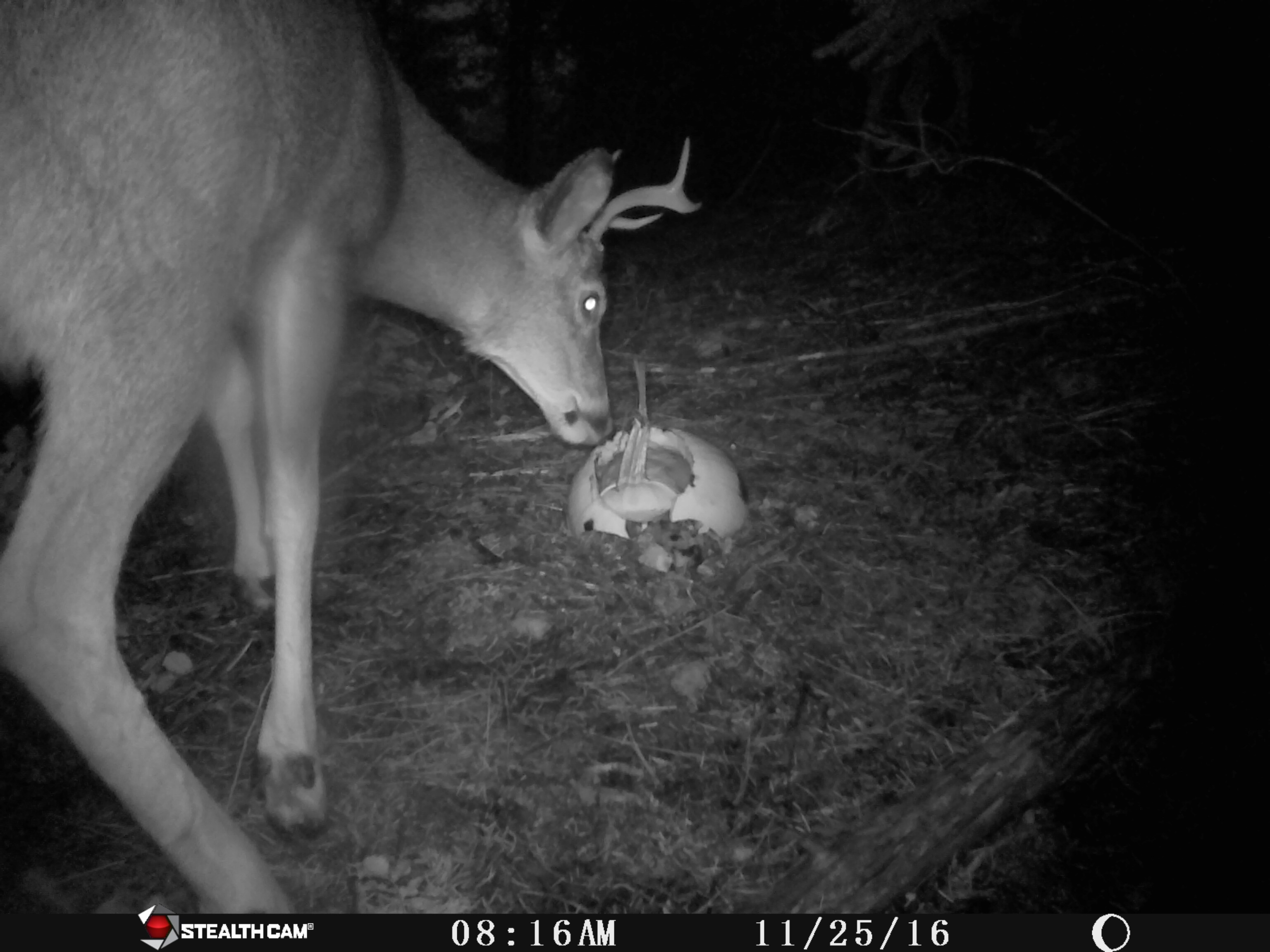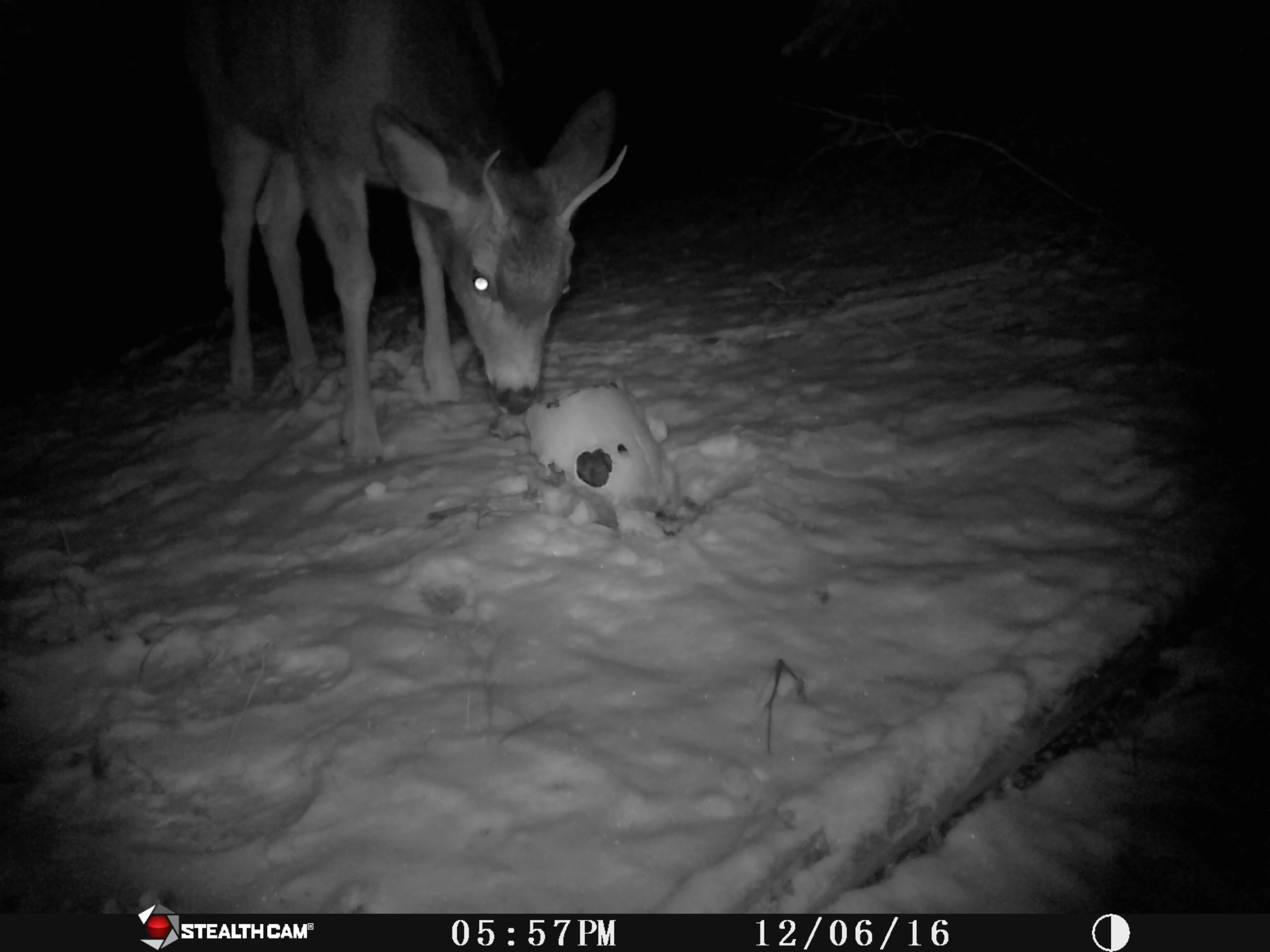 We move the camera around to new locations every few months, trying to find game trails or natural places where critters will pass by.  We'll forget about it for a few weeks and then there's that burst of excitement when you scroll through the footage for the first time.
Sometimes you find little surprises like a turkey or coyote.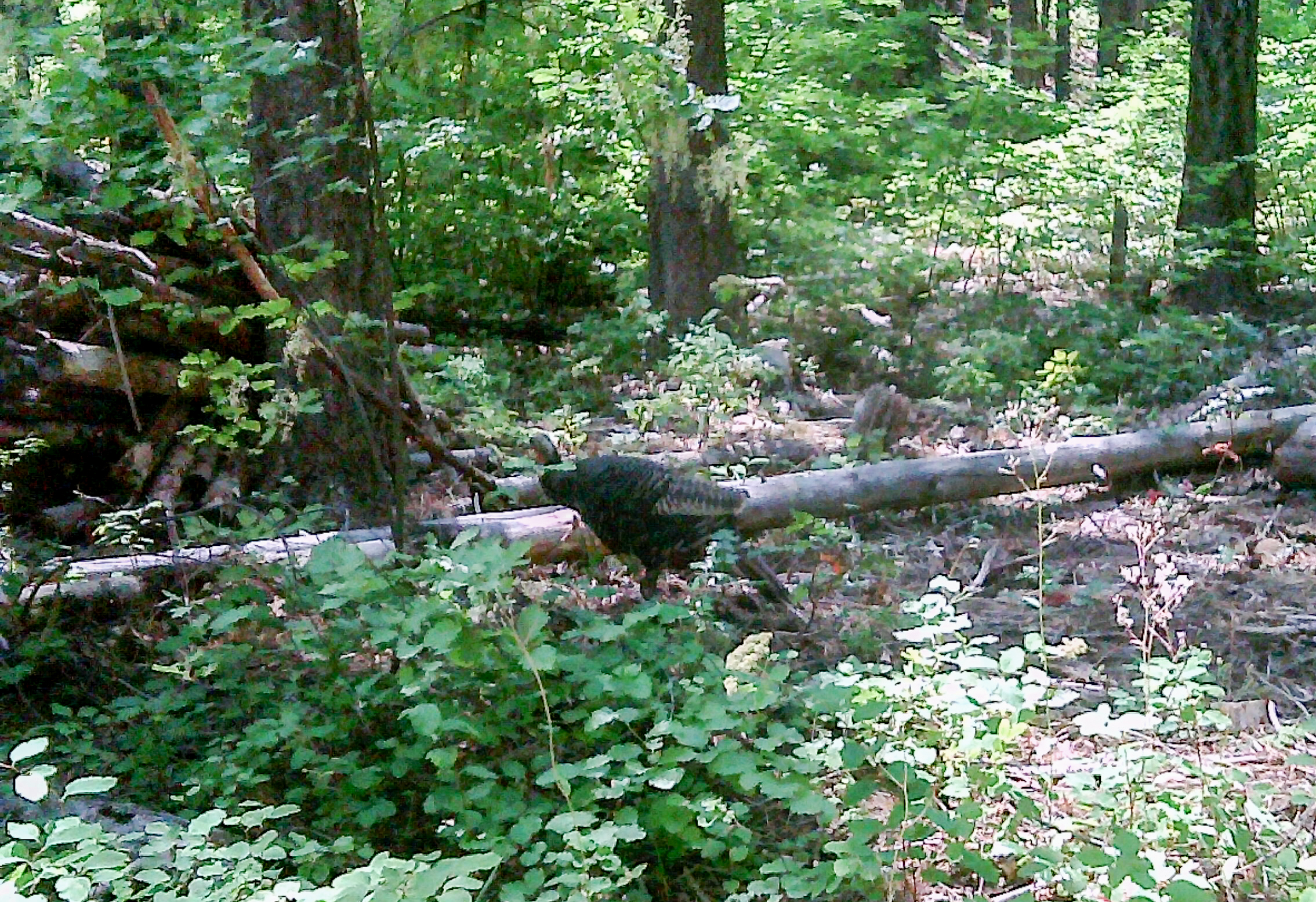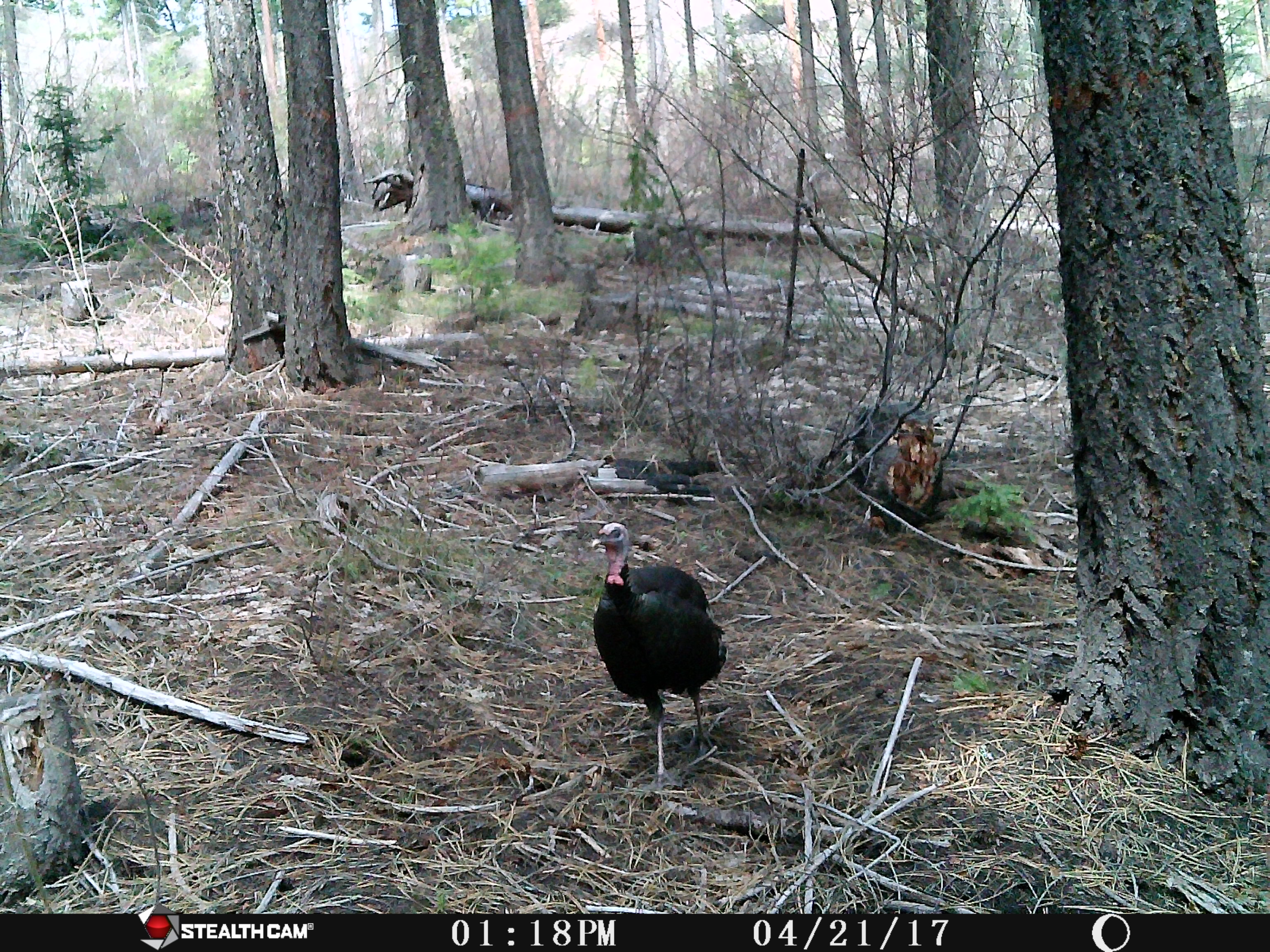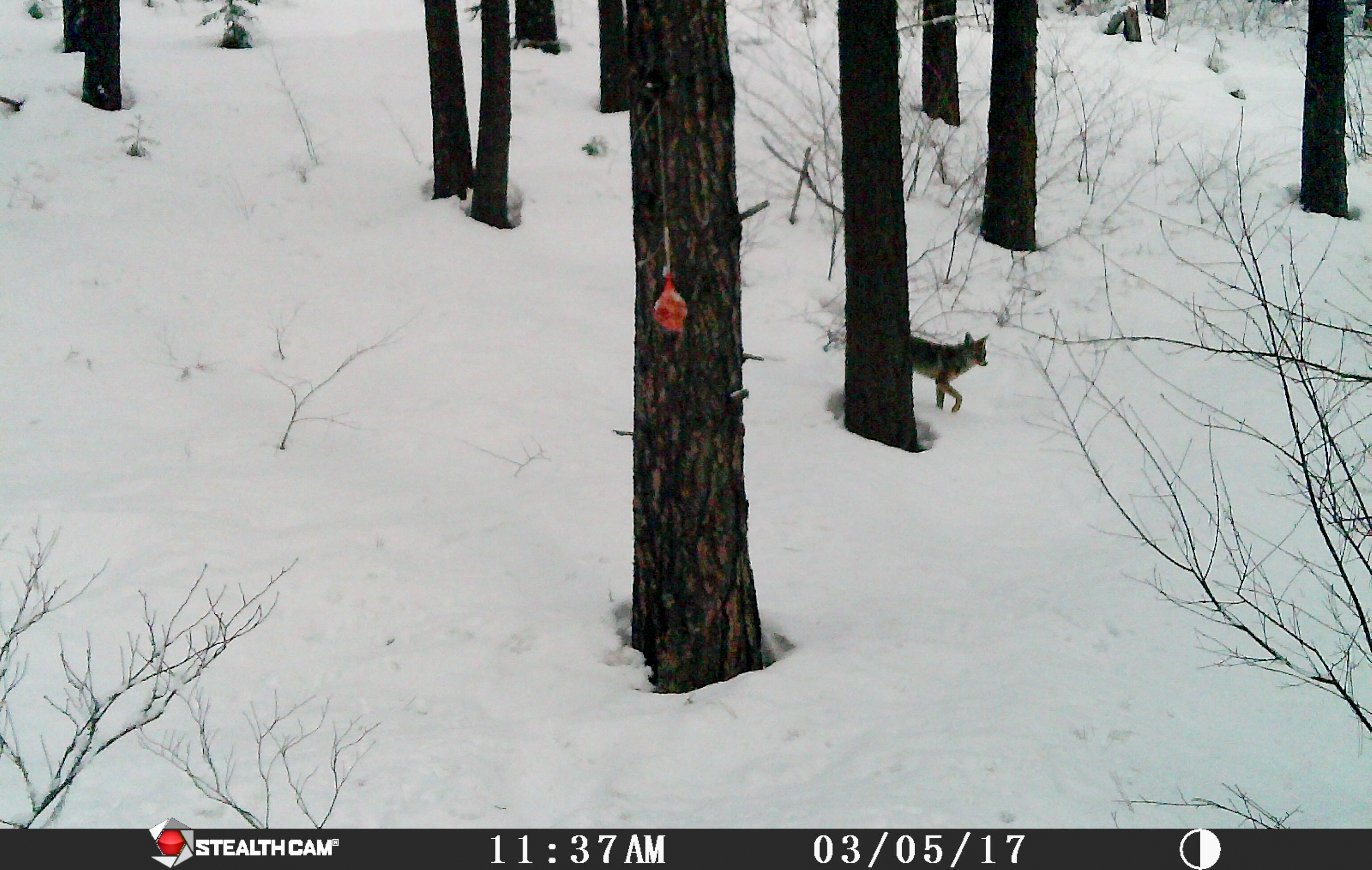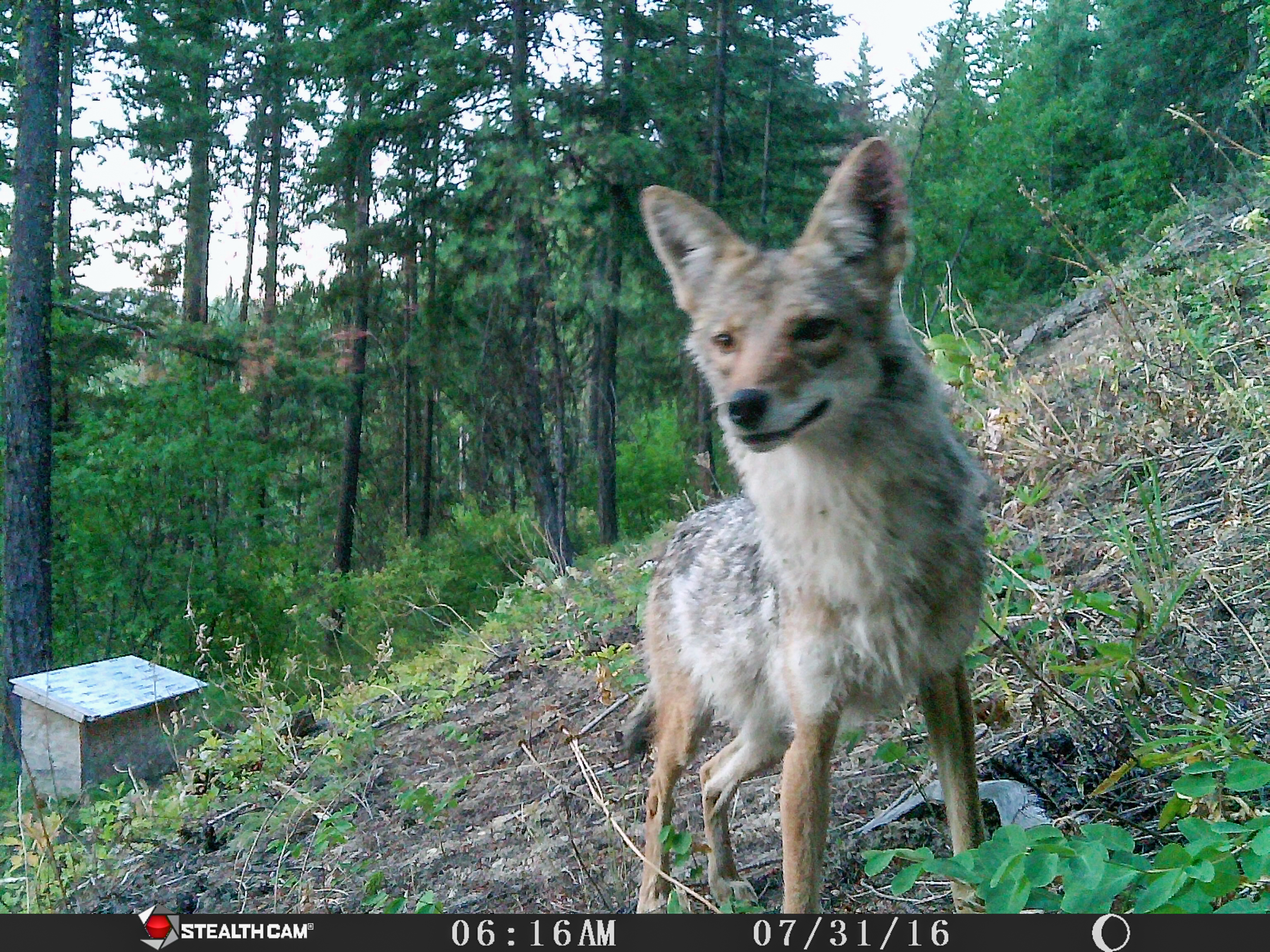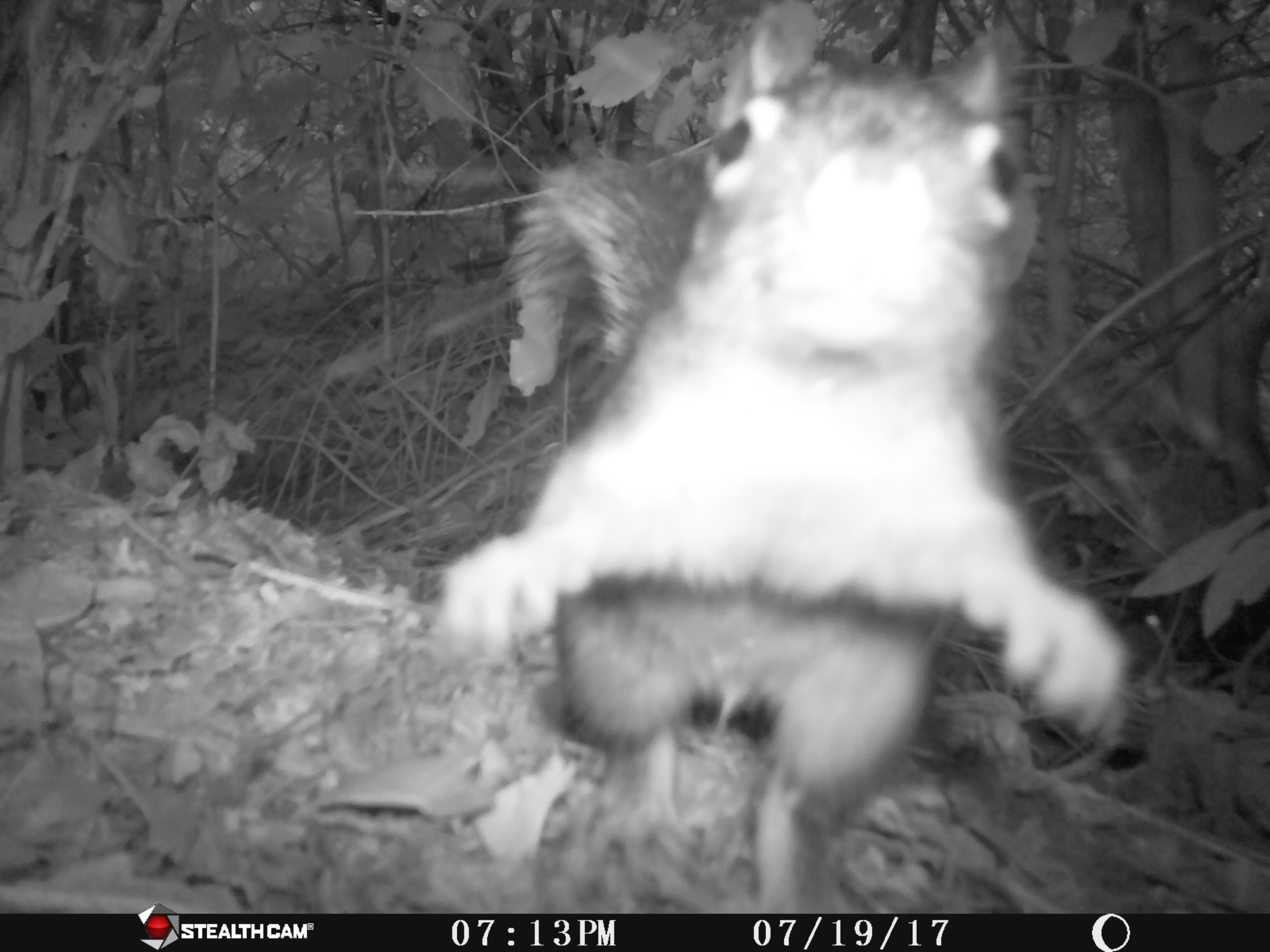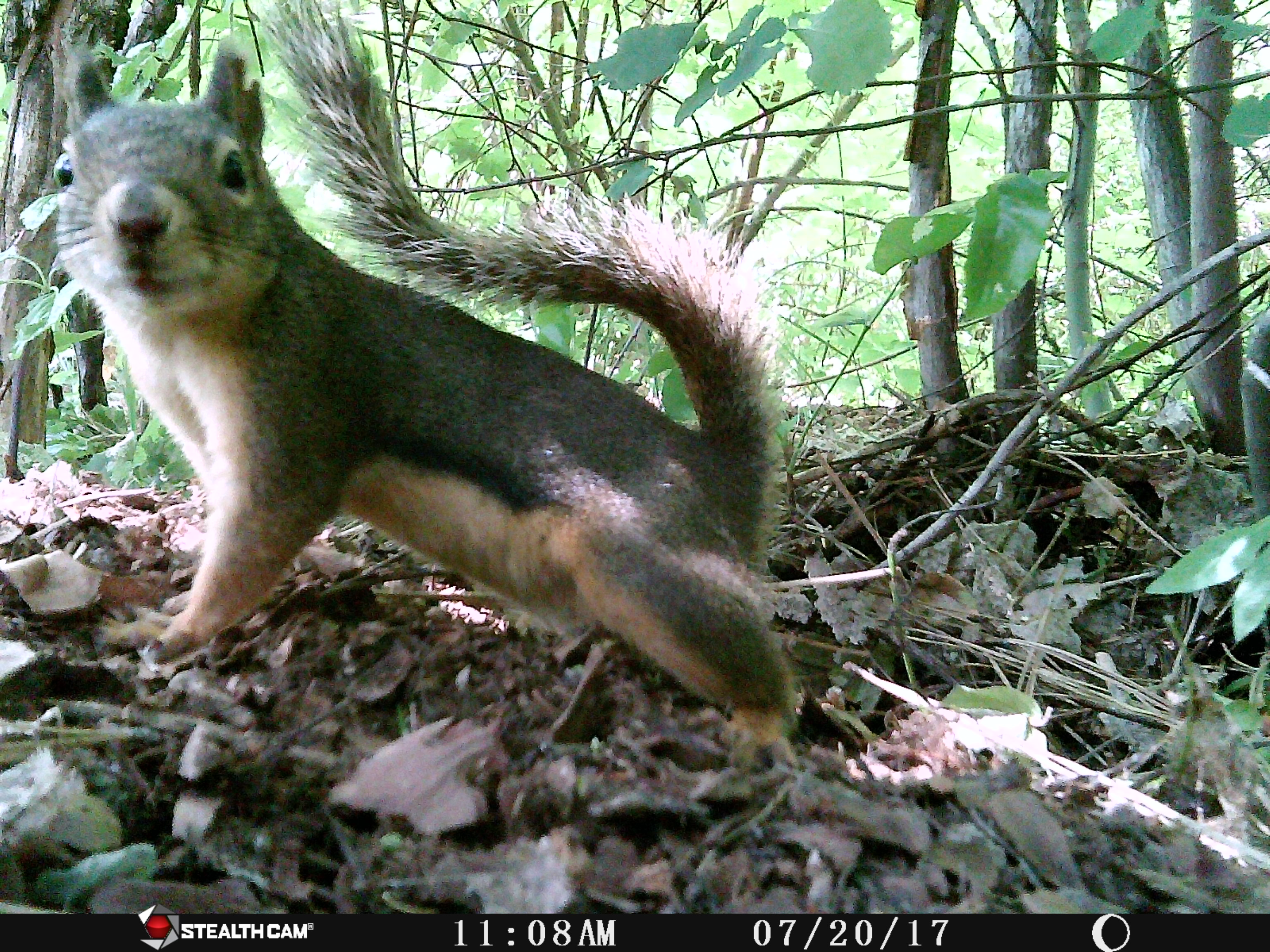 Sometimes you find little goofballs like these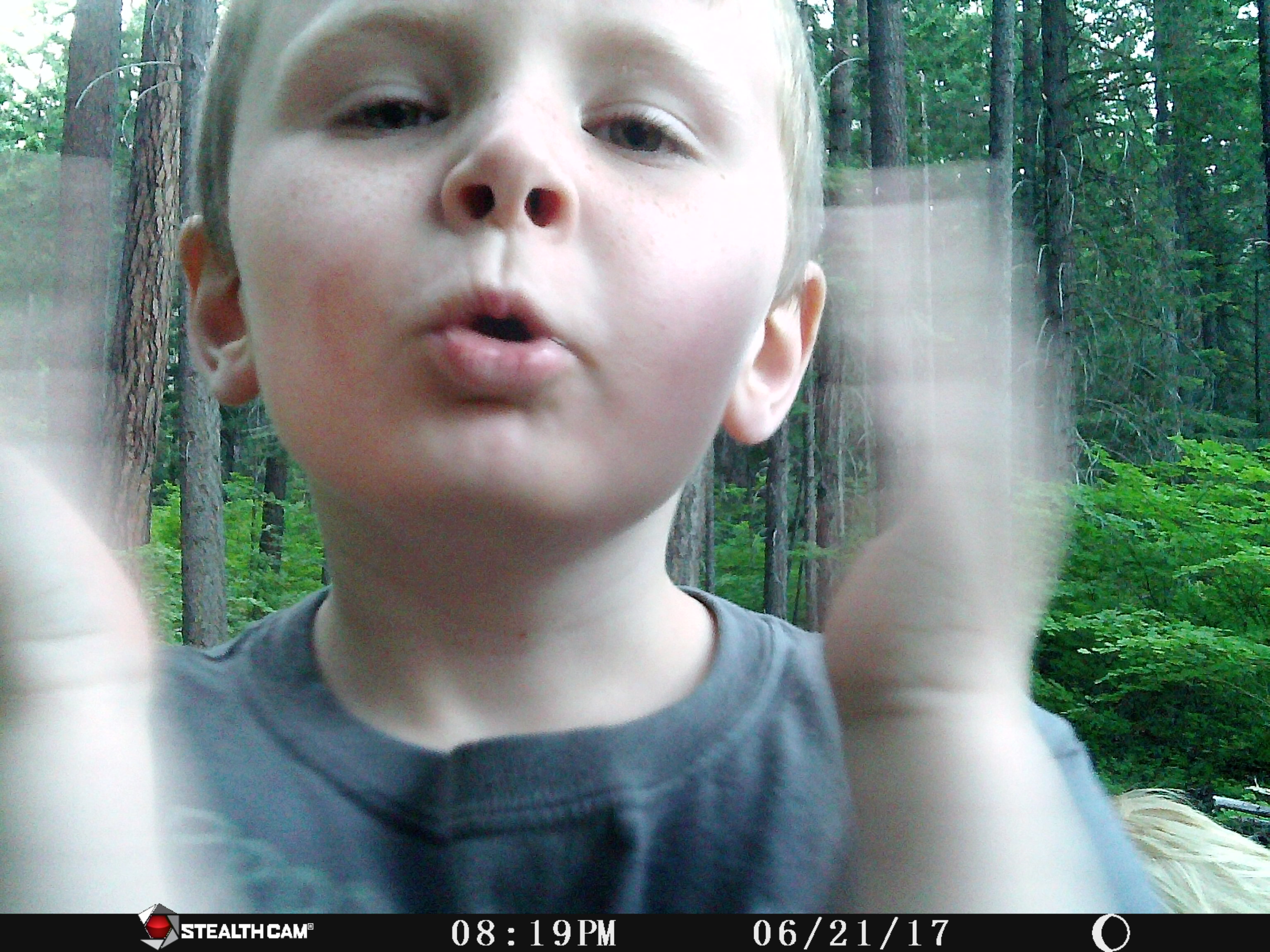 Of course 90% of what we've seen have been deer, but it's always fun when they walk super close to the camera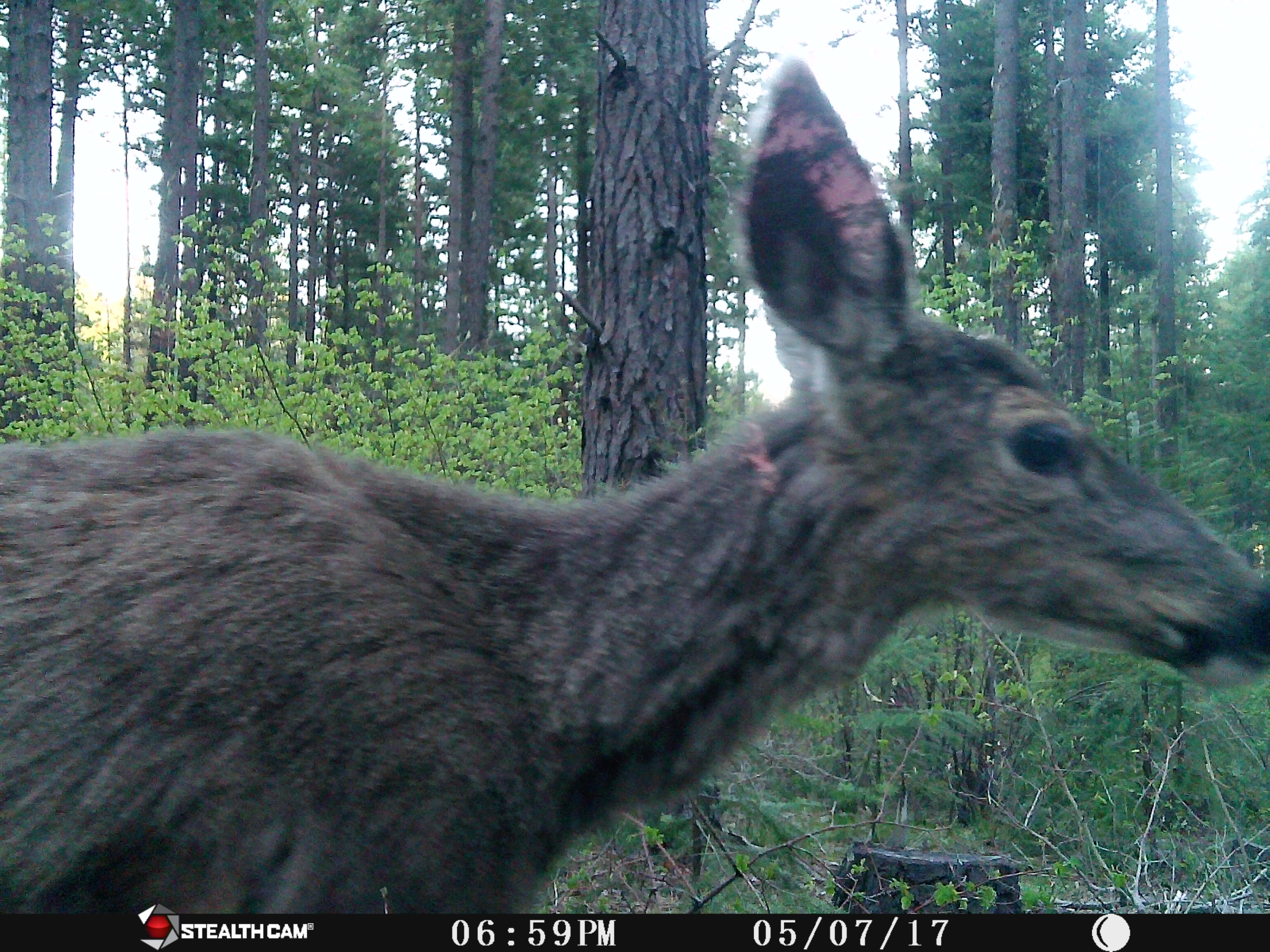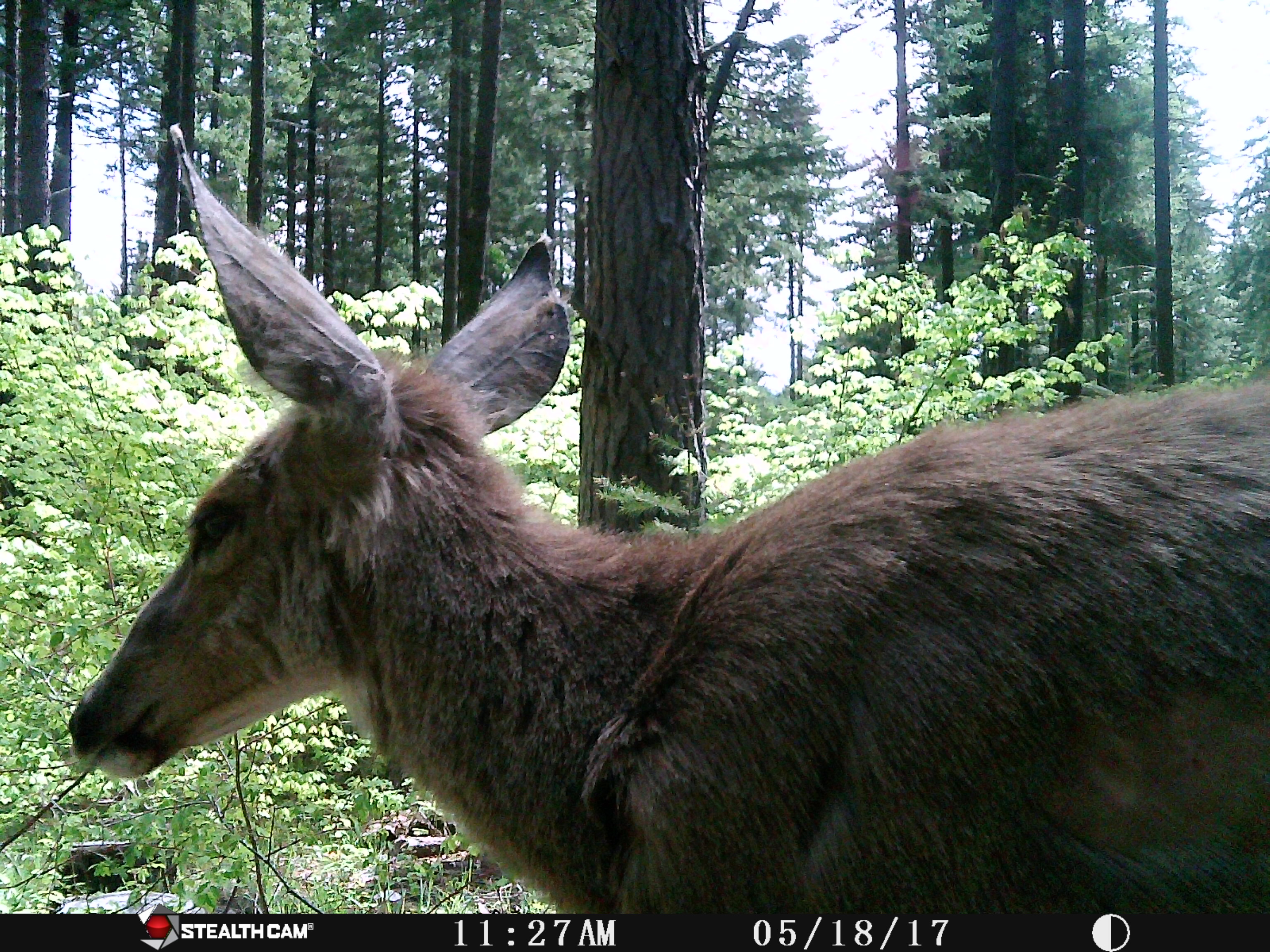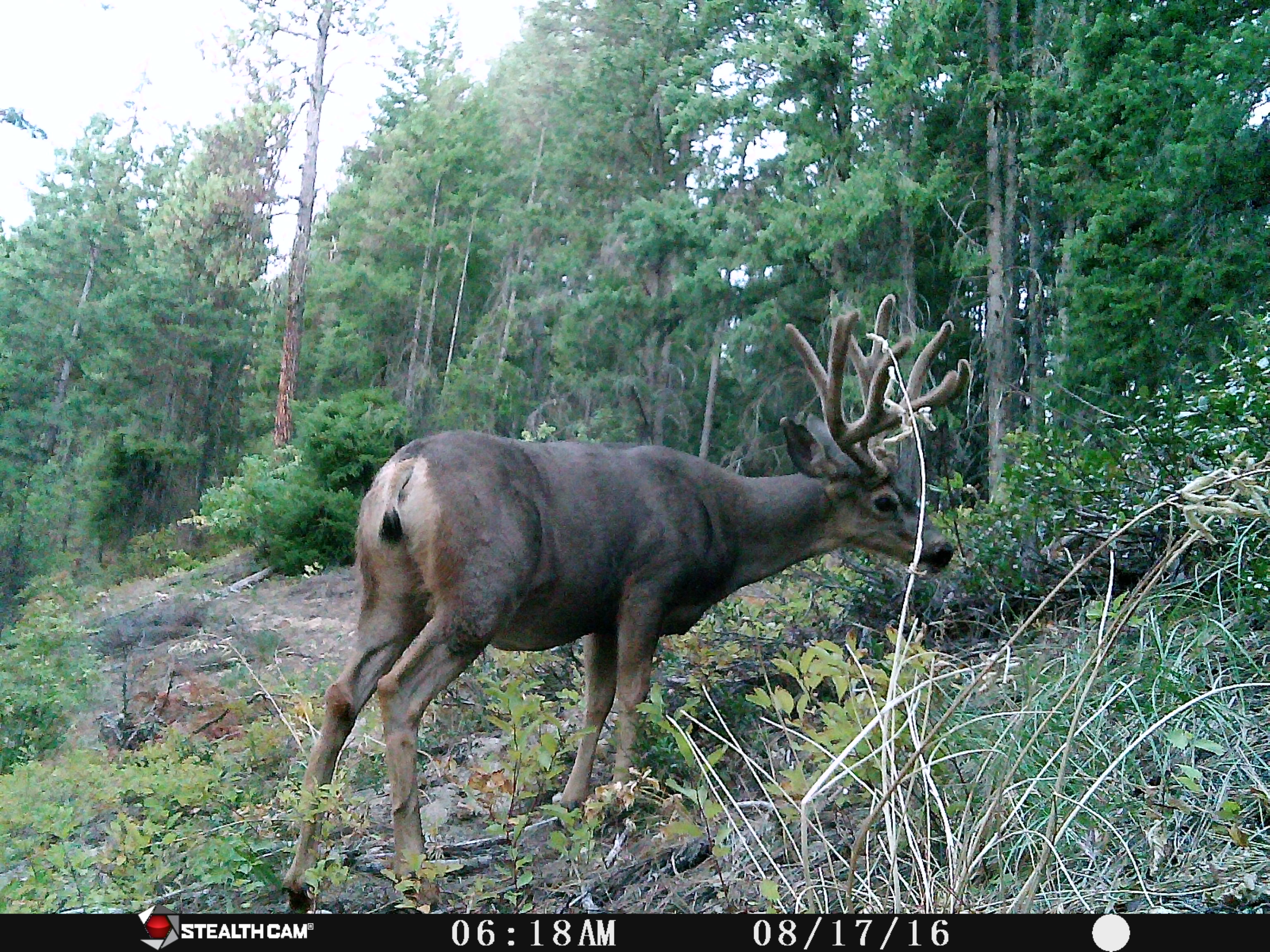 Most of the fun is in the hunt.  We know there are cougar, bobcat and even wolverines around, and one day it will be a thrill to photograph one of them while we are safely indoors.