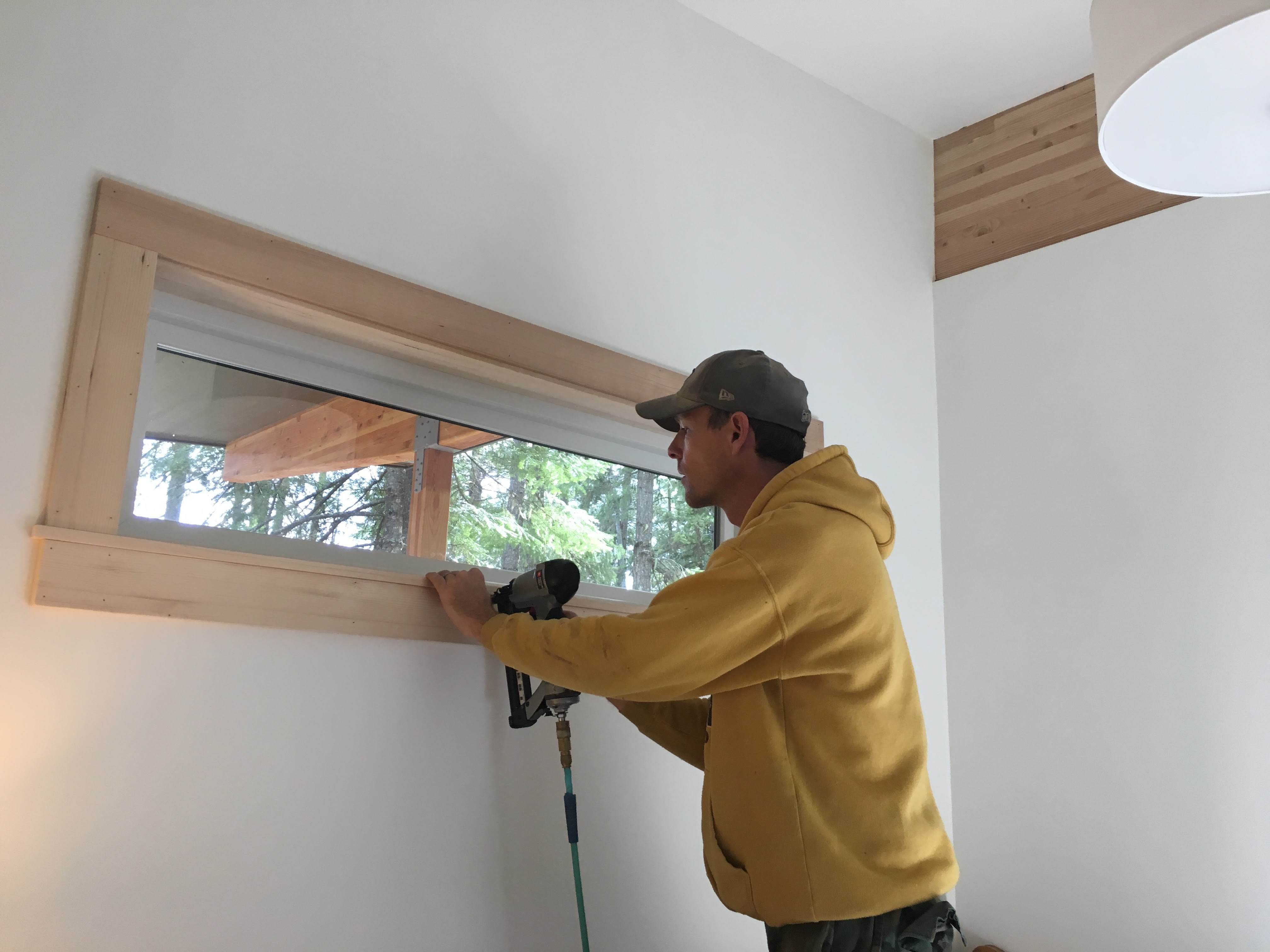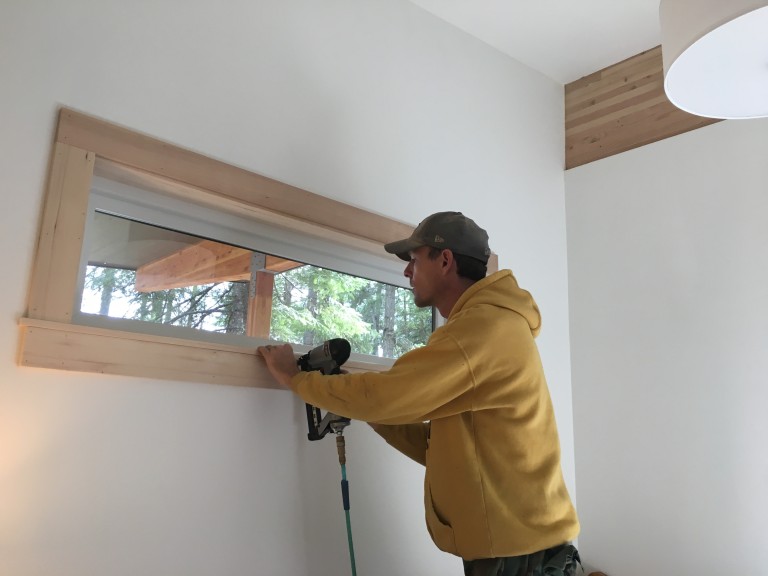 Almost done. That's what we keep telling ourselves.
The end of our home building project is in sight. After a year and a half of work, hours of handwringing, stressful decisions and hundreds of thousands of dollars invested – it will all officially conclude in just over a week..
This past week month we've hit some huge milestones. We completed all of the exterior work like siding and paint (thankfully we won't have to climb a 3-story ladder in the snow) and we passed our final inspection. Receiving our Certificate of Occupancy basically means we meet code and can legally live in the house we've occupied for the past seven months.
But the bank has other ideas. They have their own deadline for our construction loan. Unlike the county inspection which doesn't require finish work (only things like one working bathroom and drywall) our bank wants their investment to be a finished product. If we're not done by the end of November we have to pay several thousand dollars to extend our deadline. No thanks!
All the big stuff is finished. The only things left are small details like trimwork. But while each individual piece of trim is small, the whole of the task is daunting.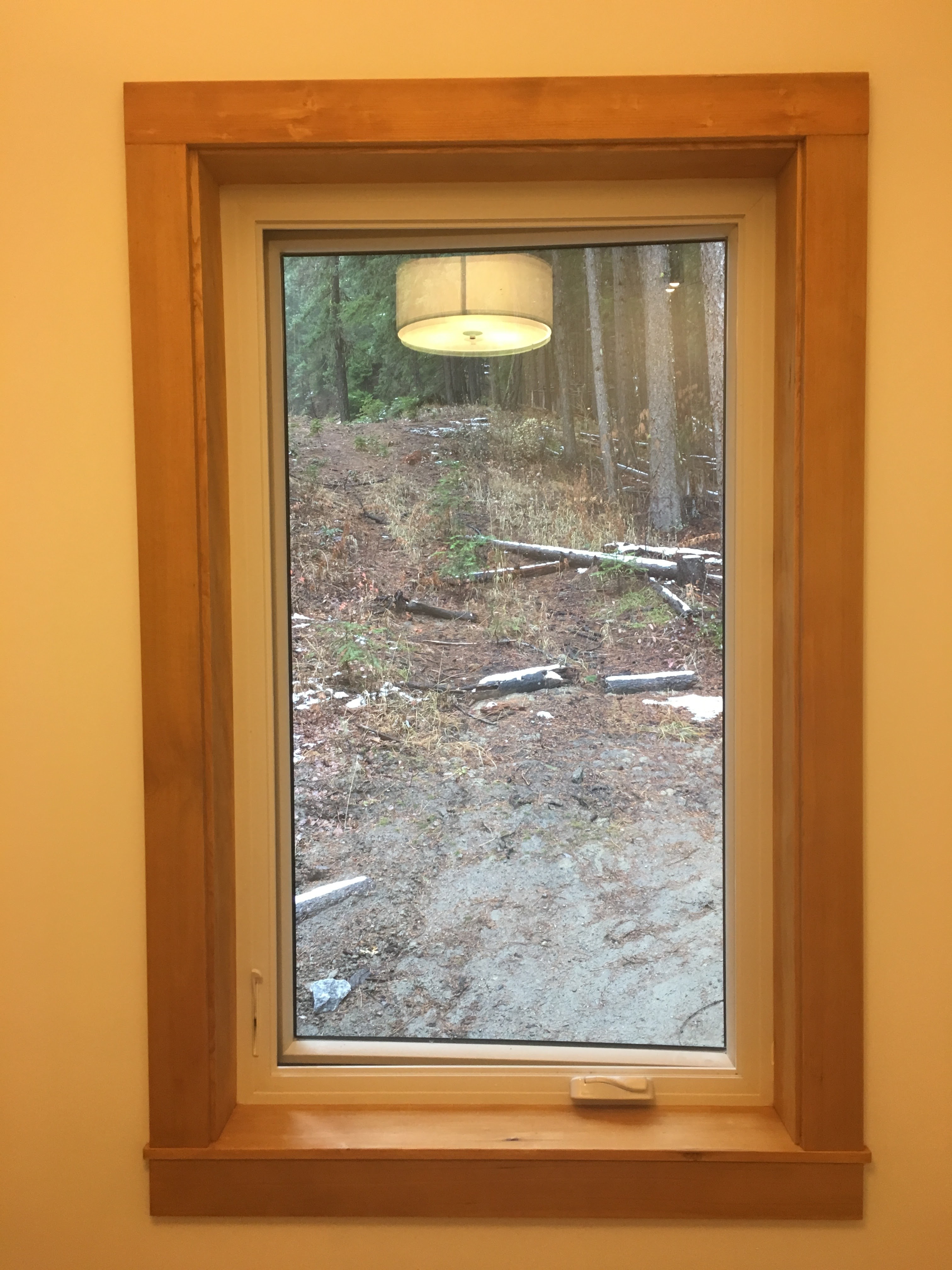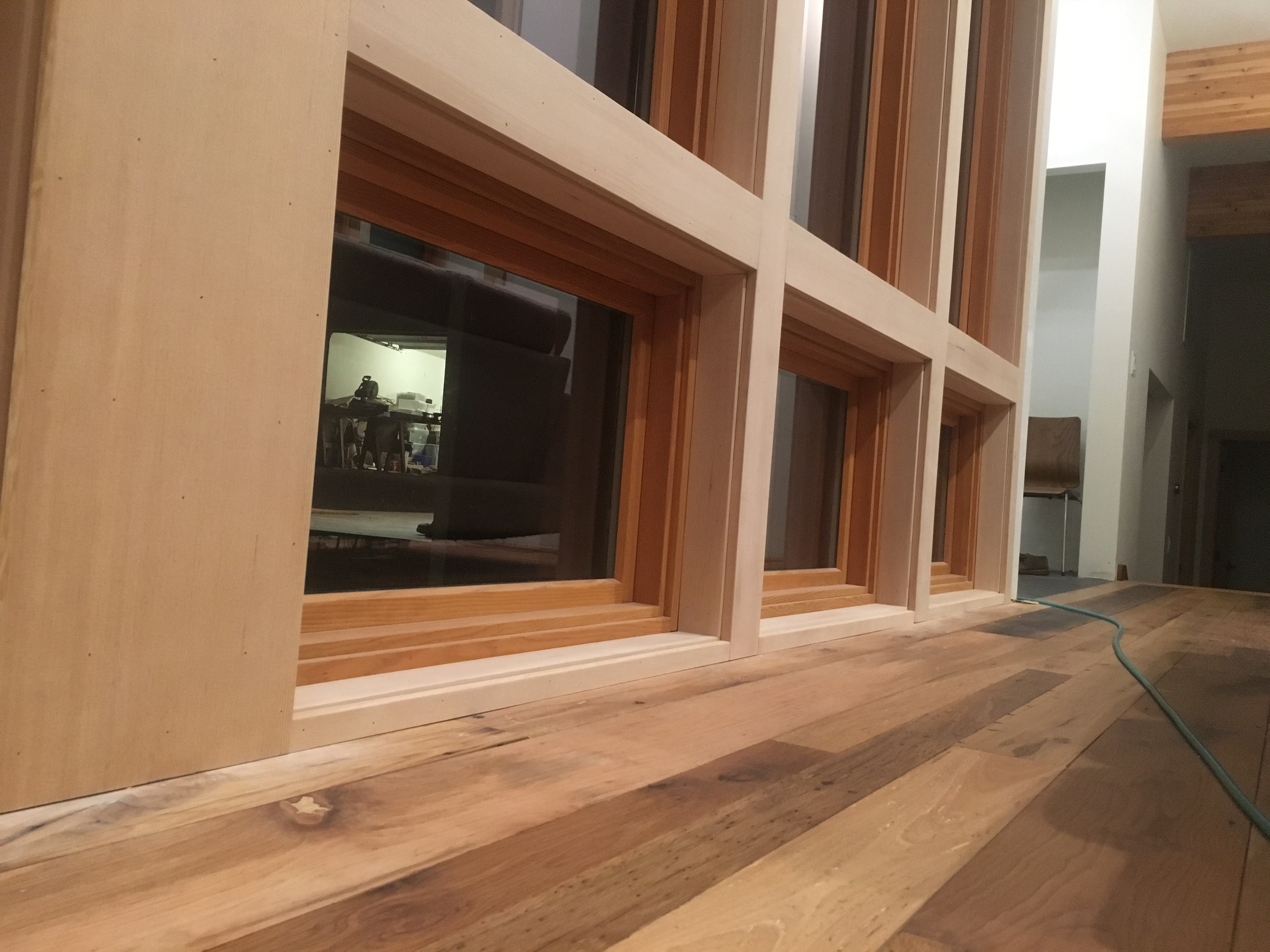 We considered using reclaimed barnwood on our window and door trim, but after careful consideration, we opted to use more traditional hemlock instead. For starters, we weren't sure we had enough quality oak left in the garage. But also, barnwood has lots of bends and inconsistencies, which would have made wrapping our windows a huge challenge. Plus we liked how clean the hemlock looks next to the windows and if we'd used busy looking wood it might have distracted from our view and put the focus on the inside instead of the great outdoors.
We did opt for using barnwood on our floor trim, so we shaved the tongue off some of the remaining floorboards, and rounded the top edge with a router. Then like the flooring, we filled the holes with putty, sanded them and stained them with Rubio Monocoat to match the floors.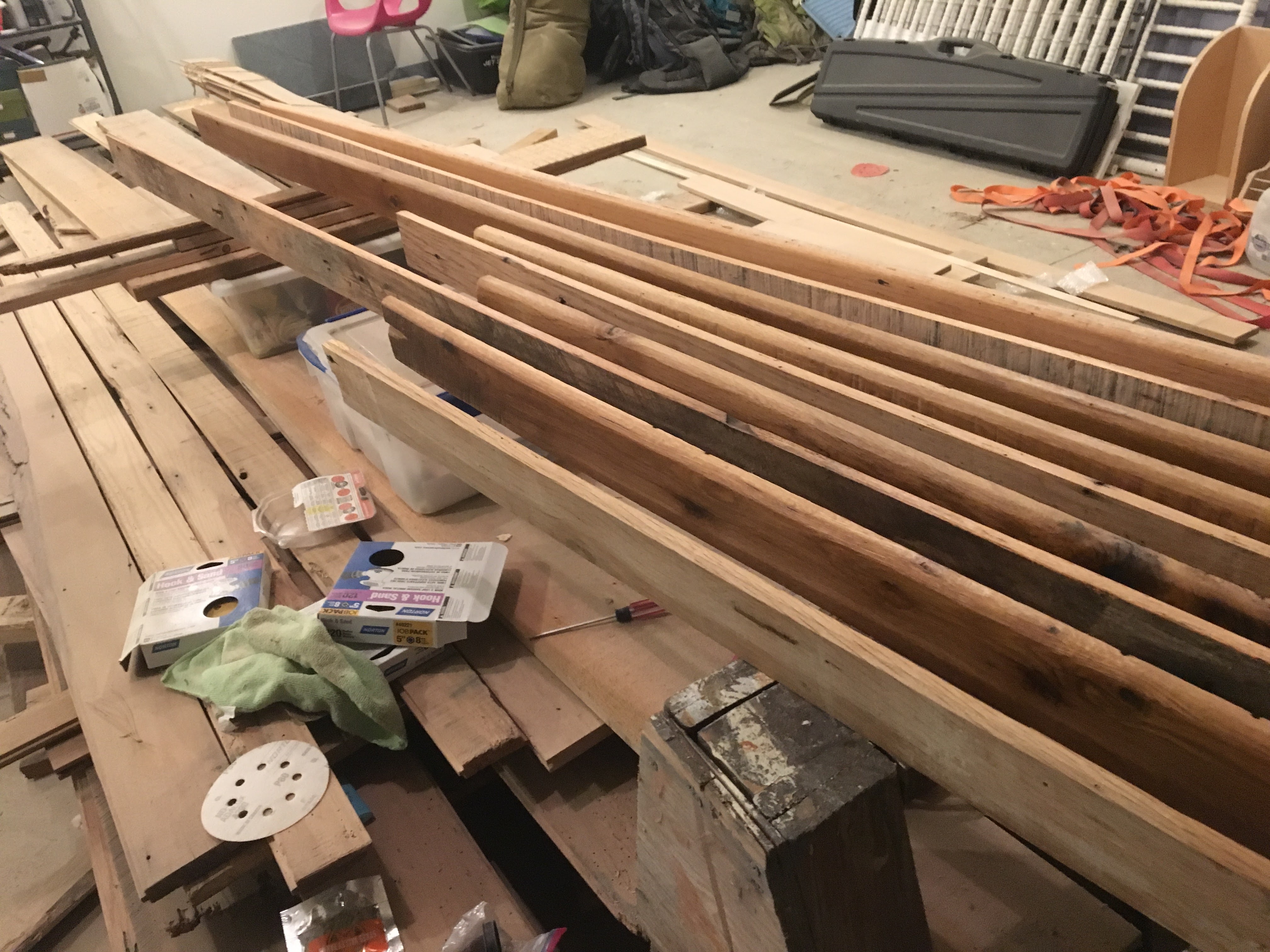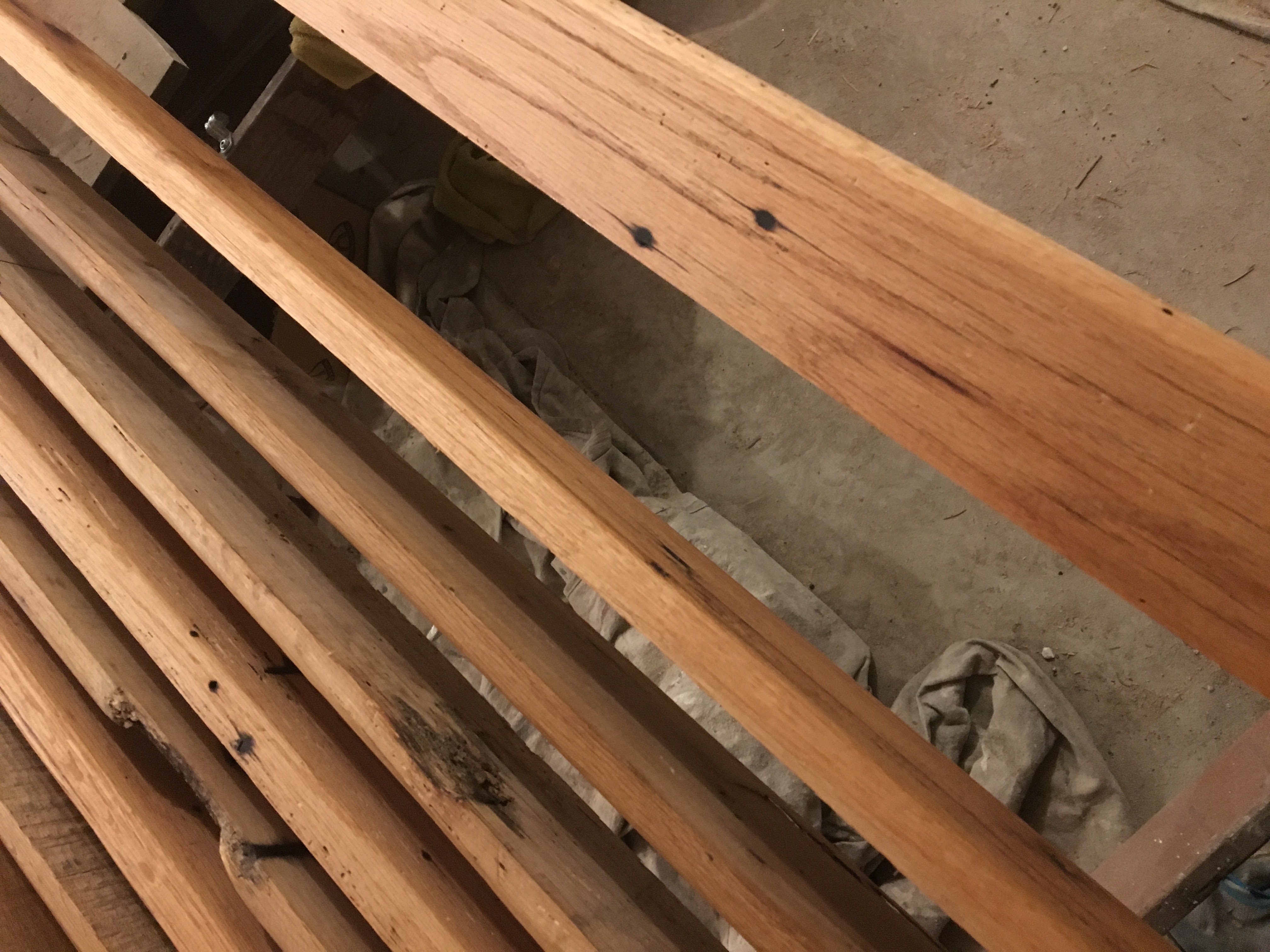 The floor trim still has some bows and bends, so we're learning to accept natural flaws in the material (unlike MDF trim, you can't use caulk and paint the seams to get a nice tight fit to the wall) but at least the floor has natural imperfections so it matches the overall look.
The past few months have been non-stop ten-hour days for both of us. But the end is in sight. On December 1st we should be able to take a deep breath and enjoy our surroundings rather than seeing the house as our master.
Almost done…
Almost done…
Almost done…