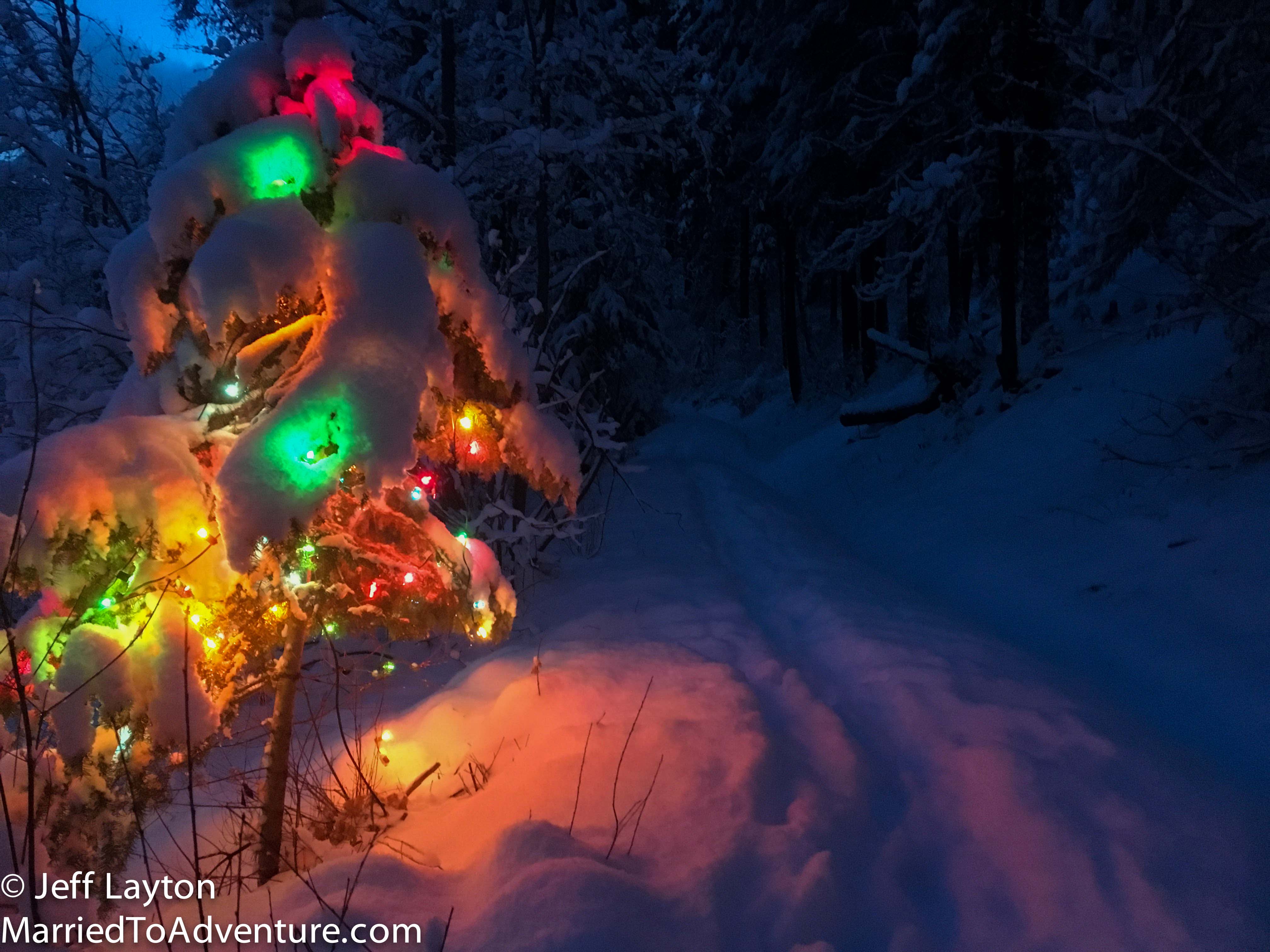 Just in time for the holiday season, we finished our house!
Ok to be fair, we will never be truly finished.  The big items are checked off and we've passed all of our inspections.  But everywhere we look there are fun projects in store to make life easier and create a homey feeling.
But for now at least, we can take a big sigh of relief and enjoy the fruits of our labor while not constantly feeling the pressure of a looming deadline.
Here are some recent photos from Osprey Acres.  Happy holidays from our family to yours!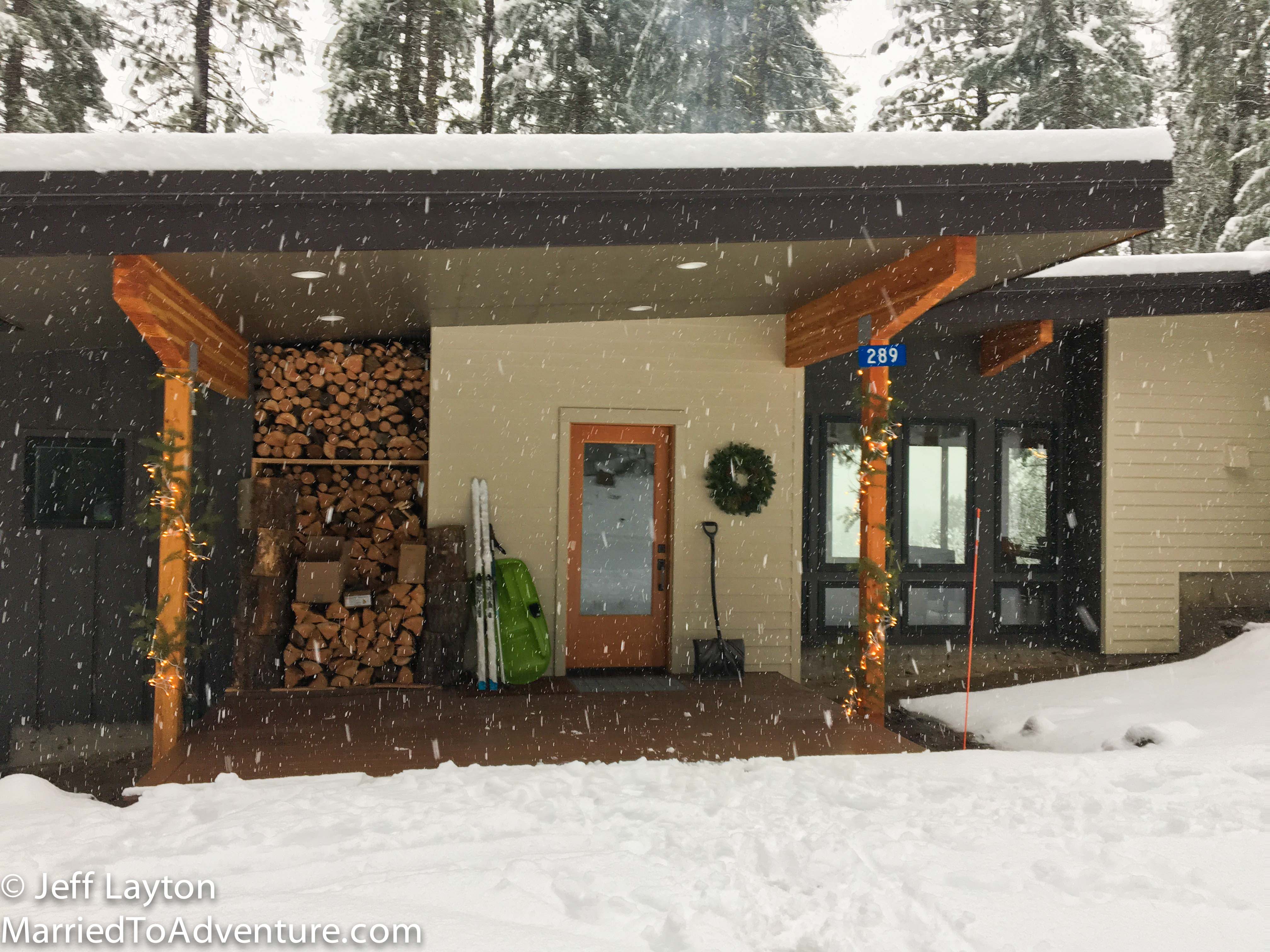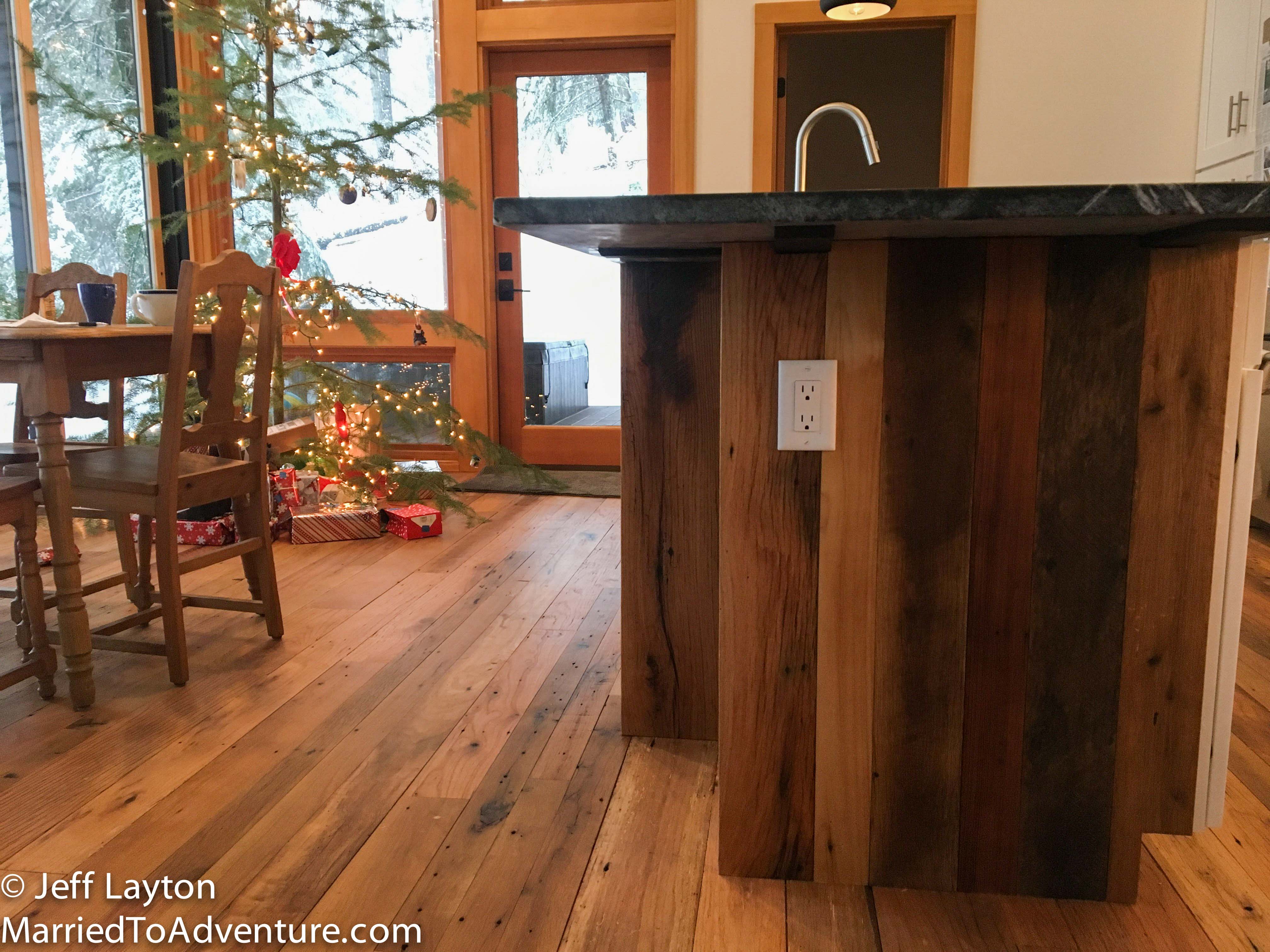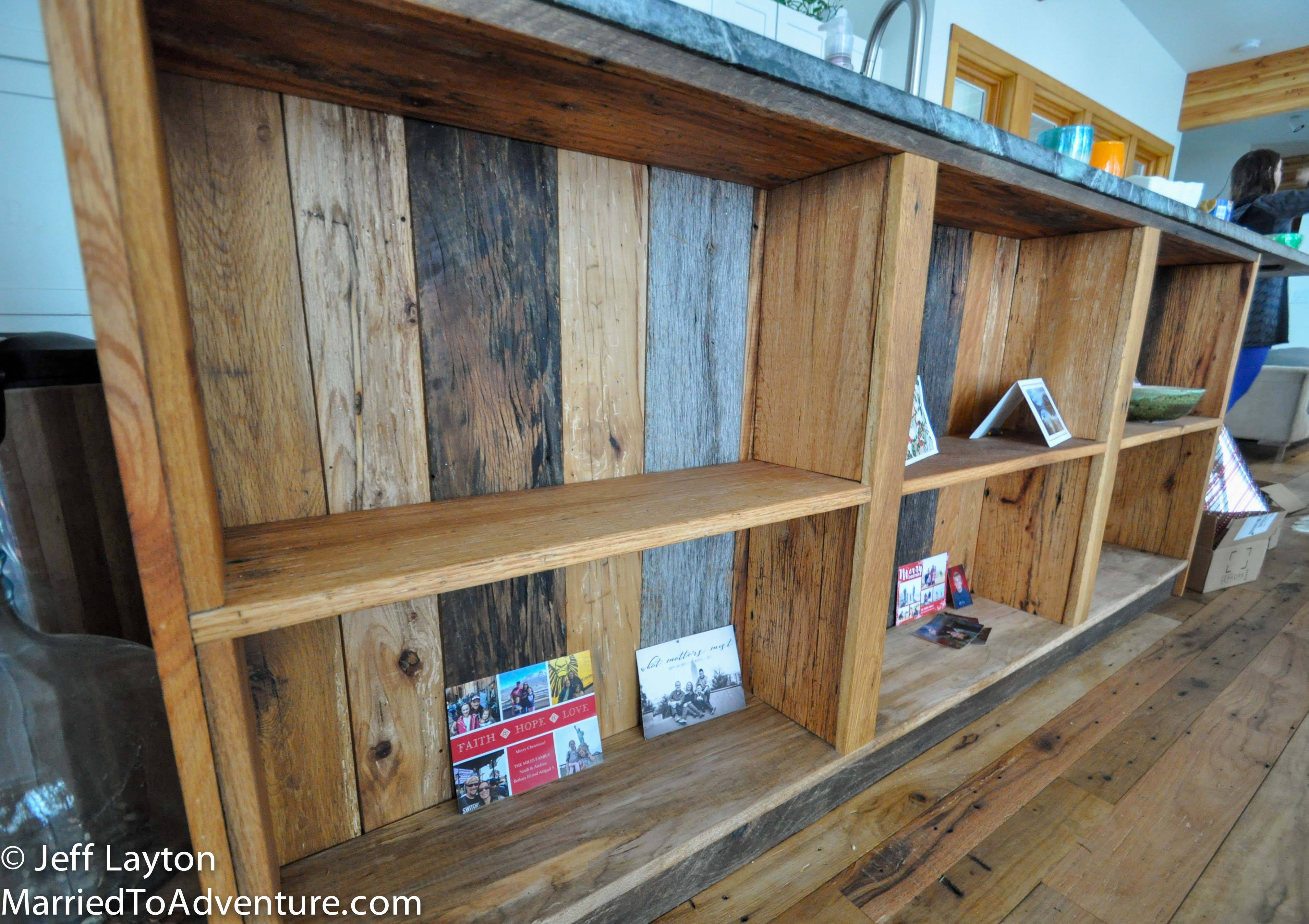 Jeff has been having fun with barn wood scraps for all kinds of useful projects like this built in shelf under our kitchen island.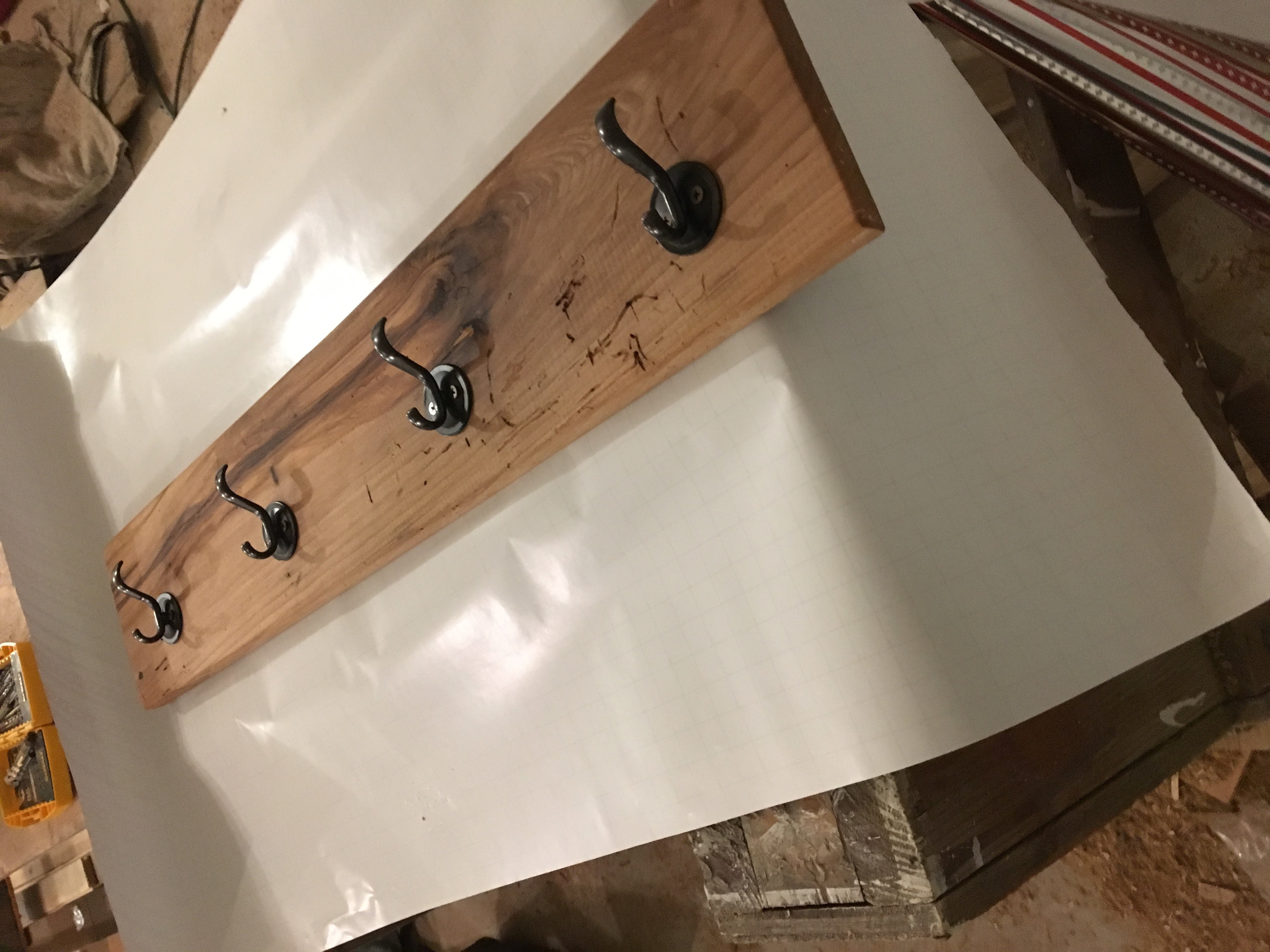 Christmas gifts this year were coat hangers made from interesting barn wood remnants.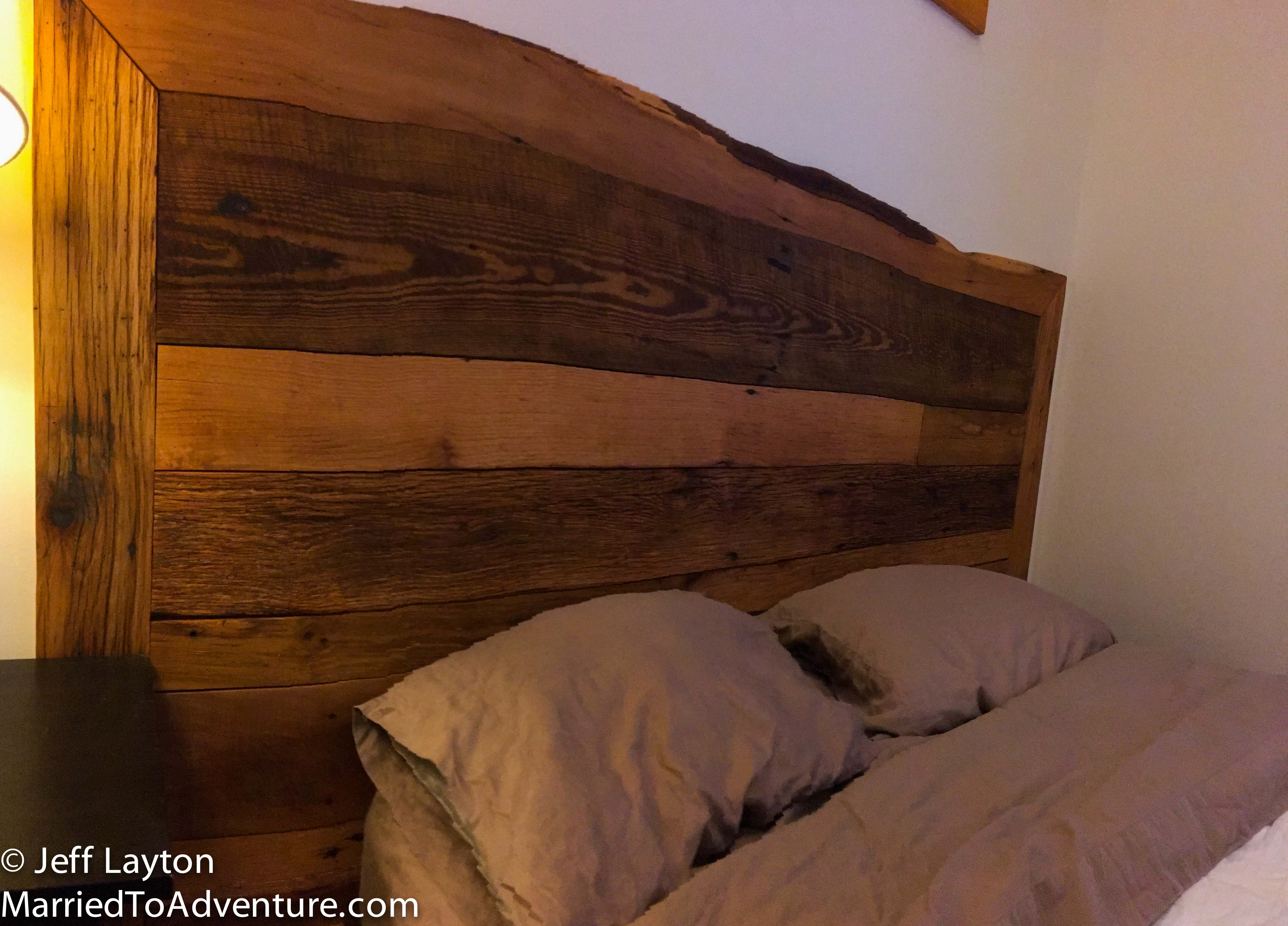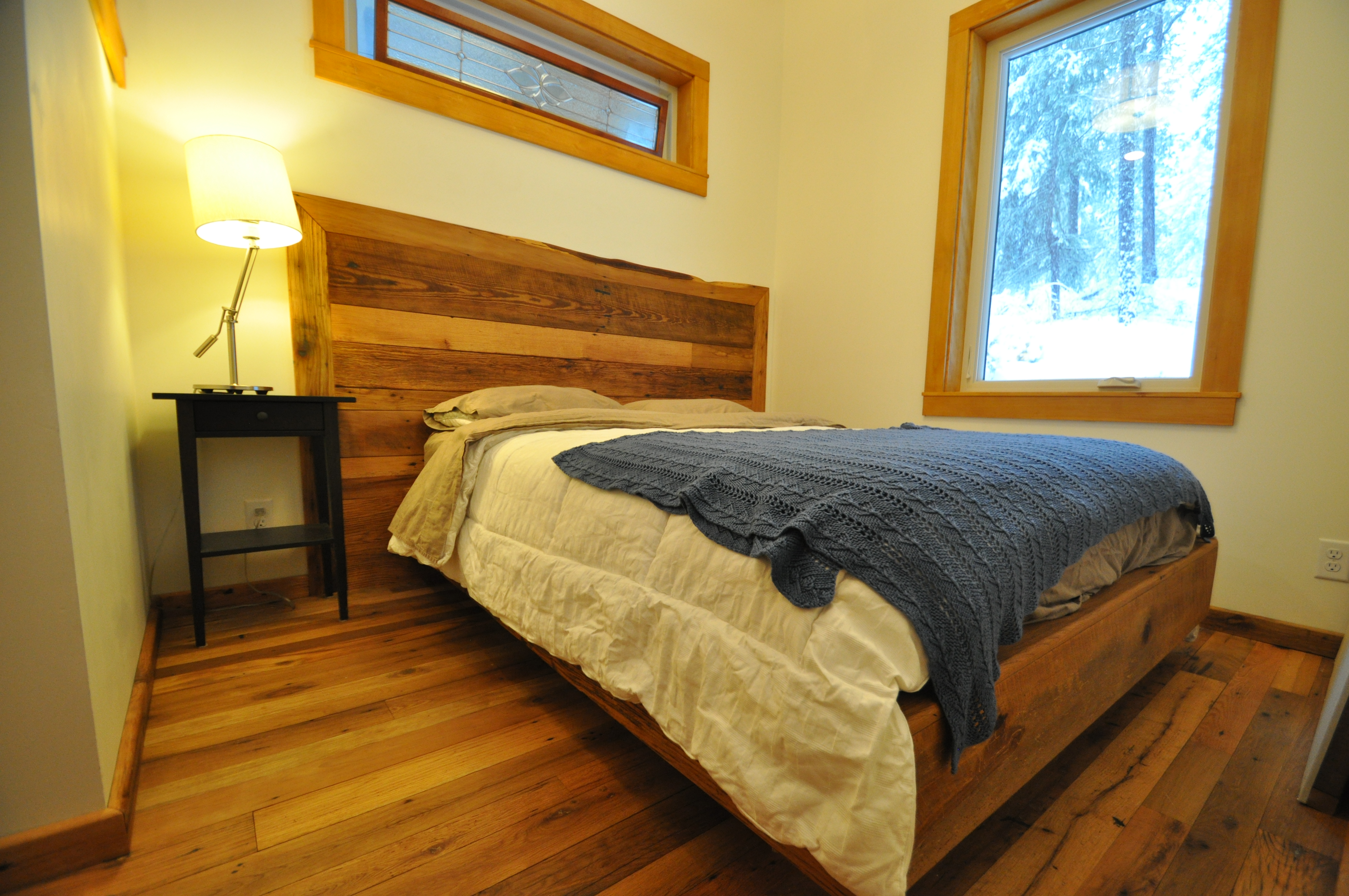 We created this built in bed in our guest room.  The piece at the top harkens back to barn life – it's the wood that was used on the feed trough, and you can see where the animals rubbed and nibbled on it over the years.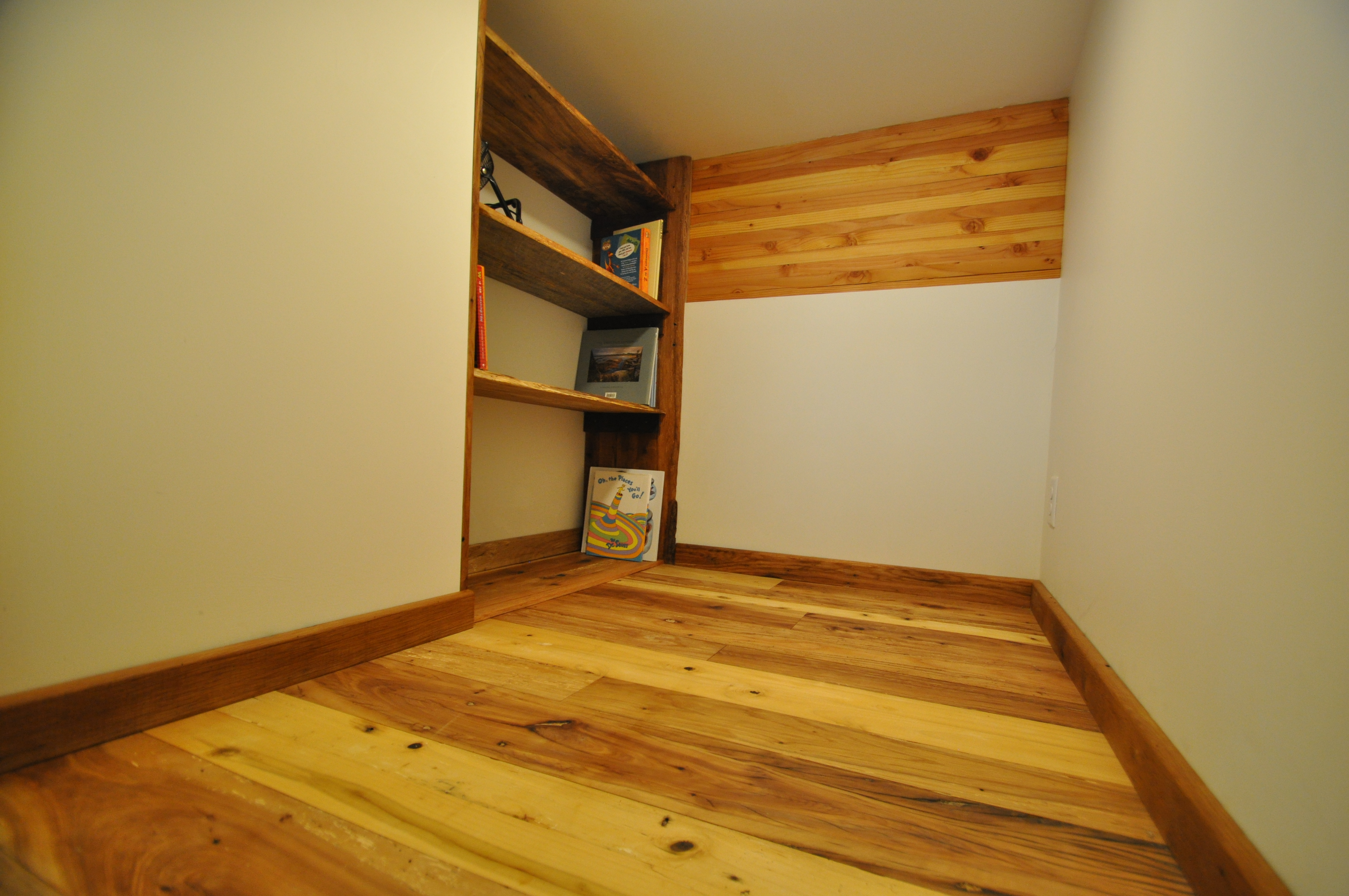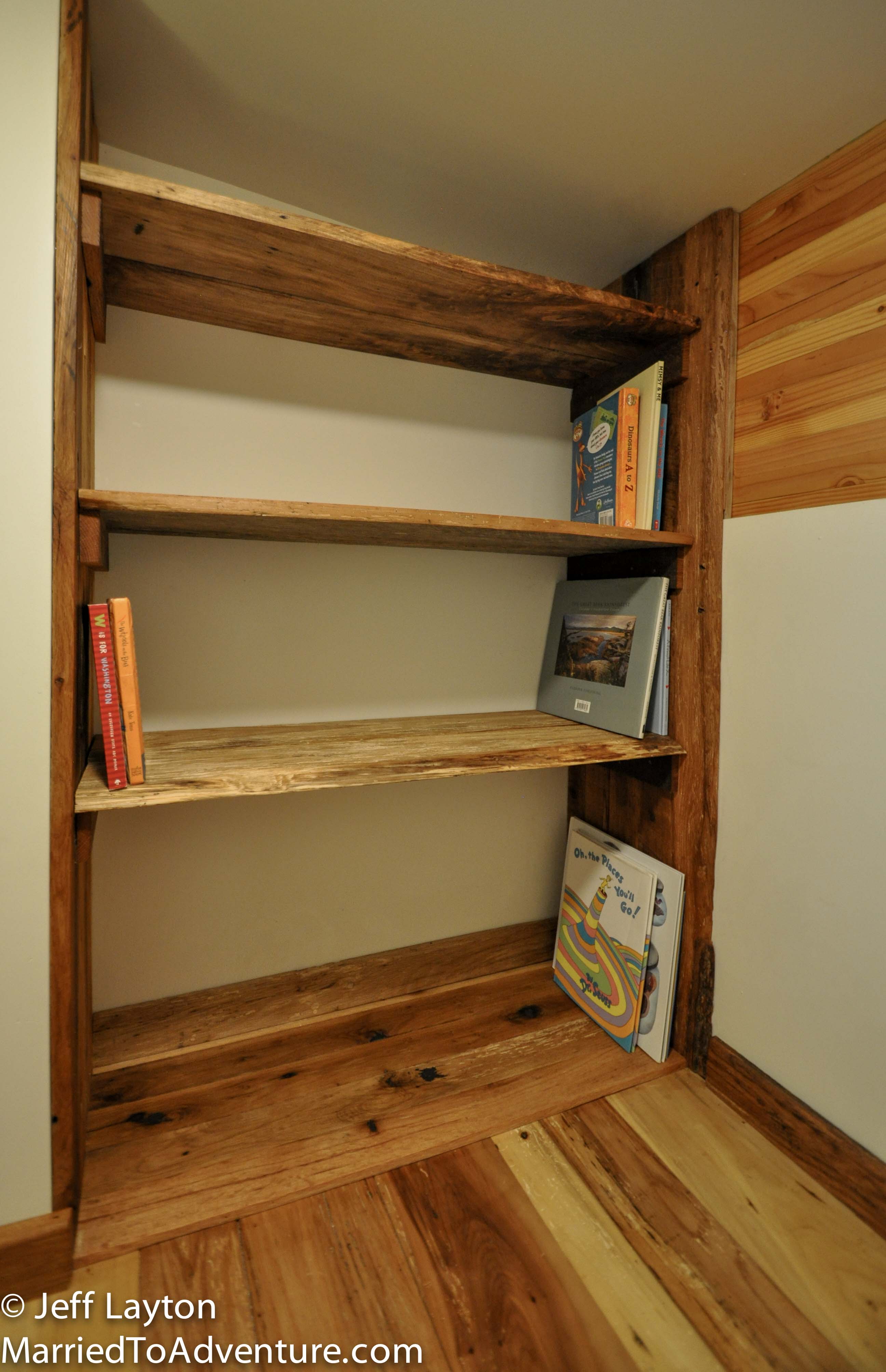 In our guest suite loft we added a reading nook for kids books and travel guides.  All a person needs to sit back and start dreaming.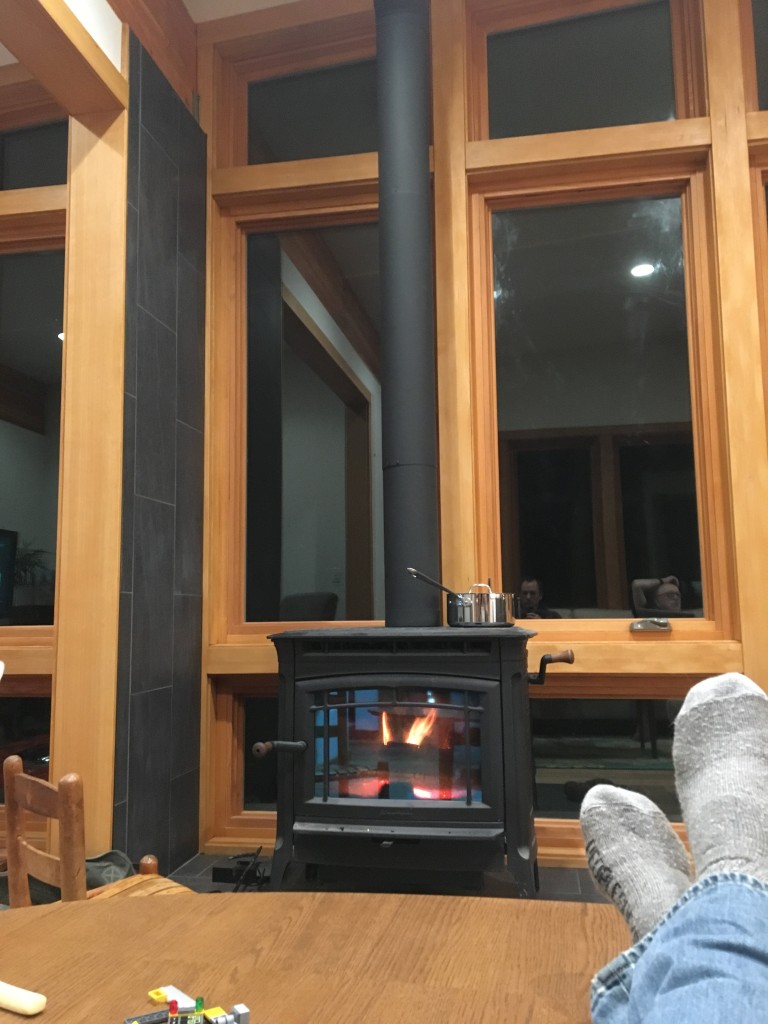 The trim around all 65 windows is finally complete!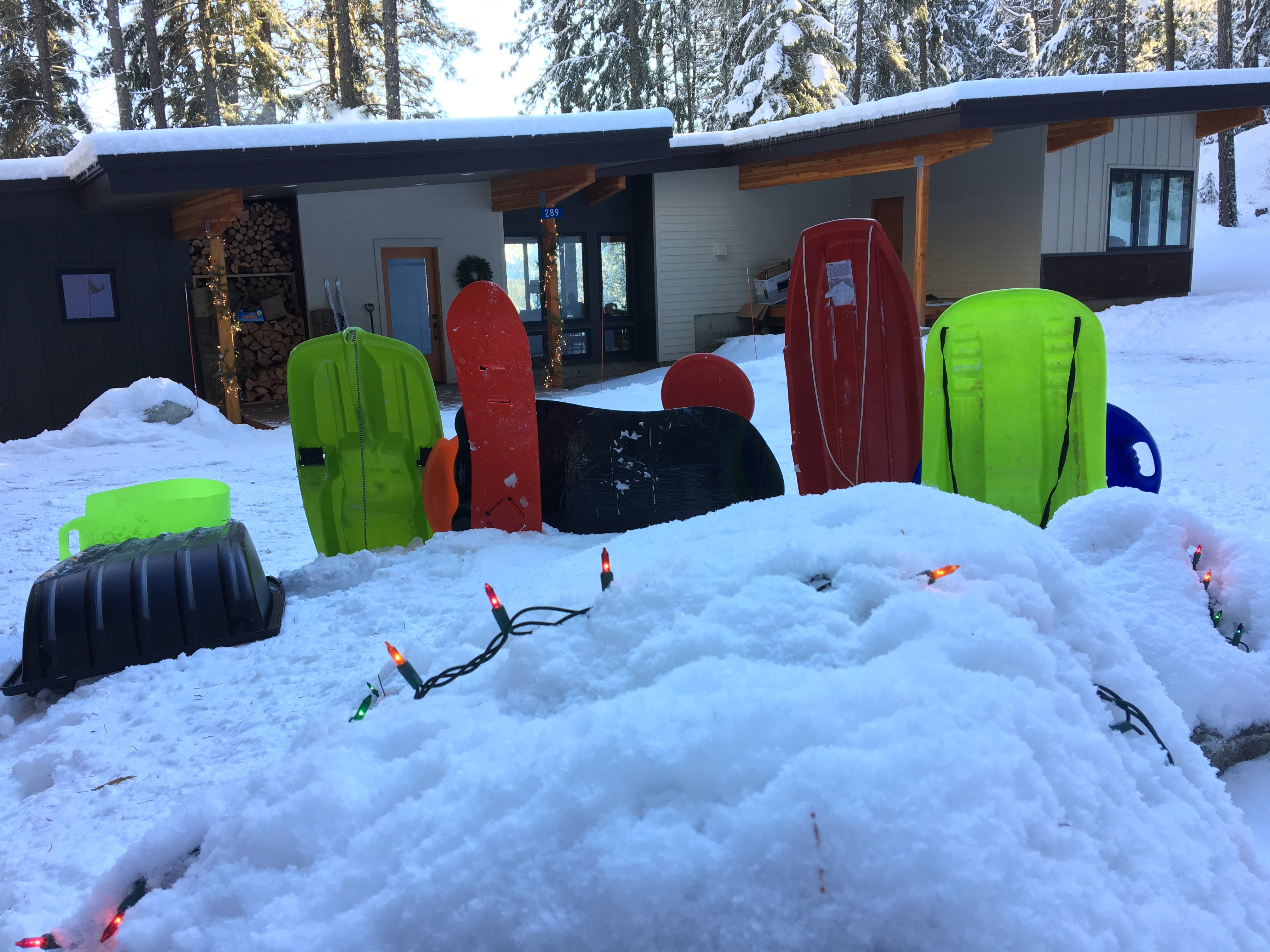 Ready for sled-ventures
We've been working with our neighbors to create ski trails, snowshoe trails and sledding runs.  So far we have two ski trails that leave right from the front door and two sledding shoots around the property.  Amanda and Jeff have been working this week to cut and mark walking trails in the National Forest behind the house.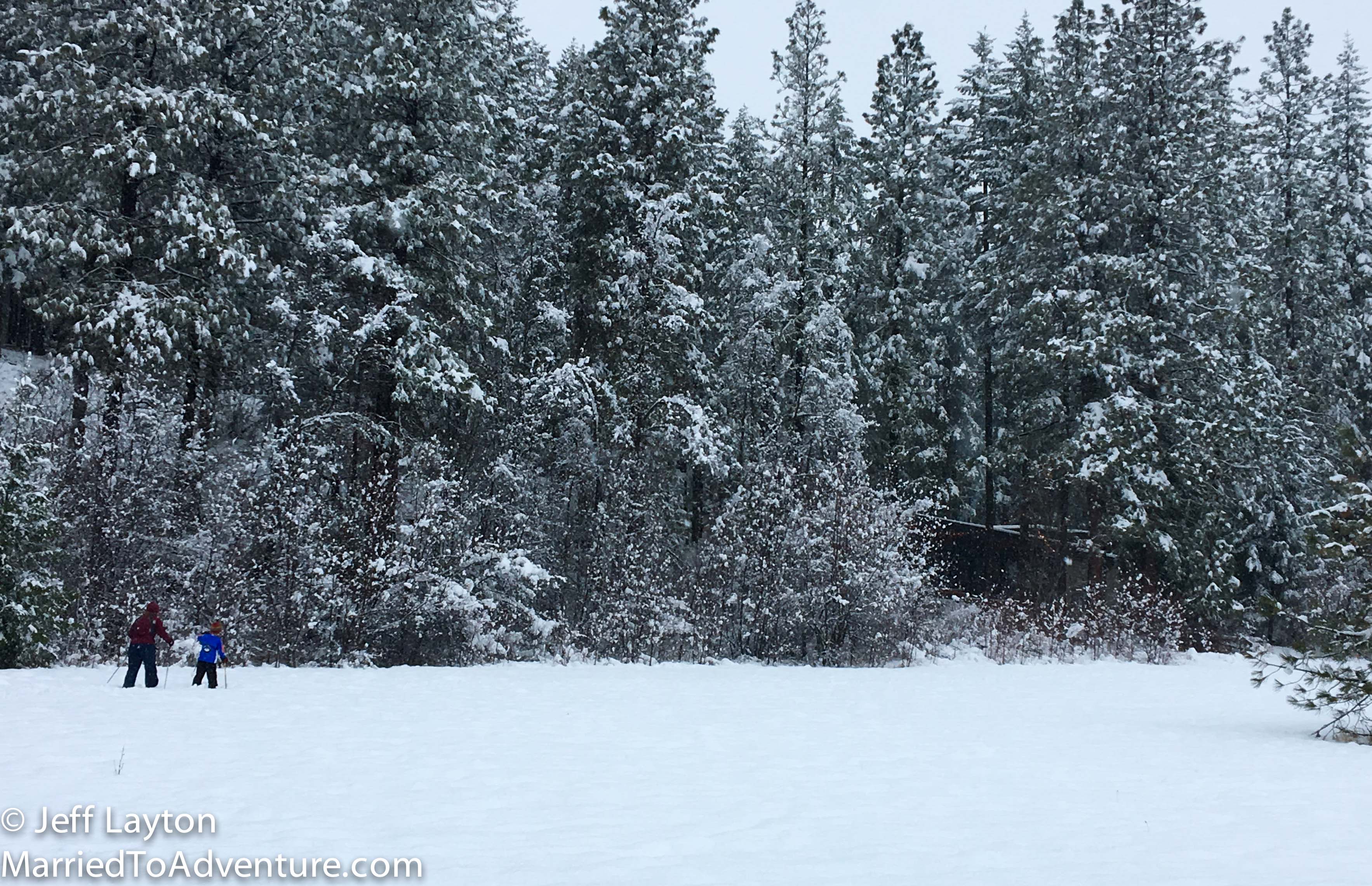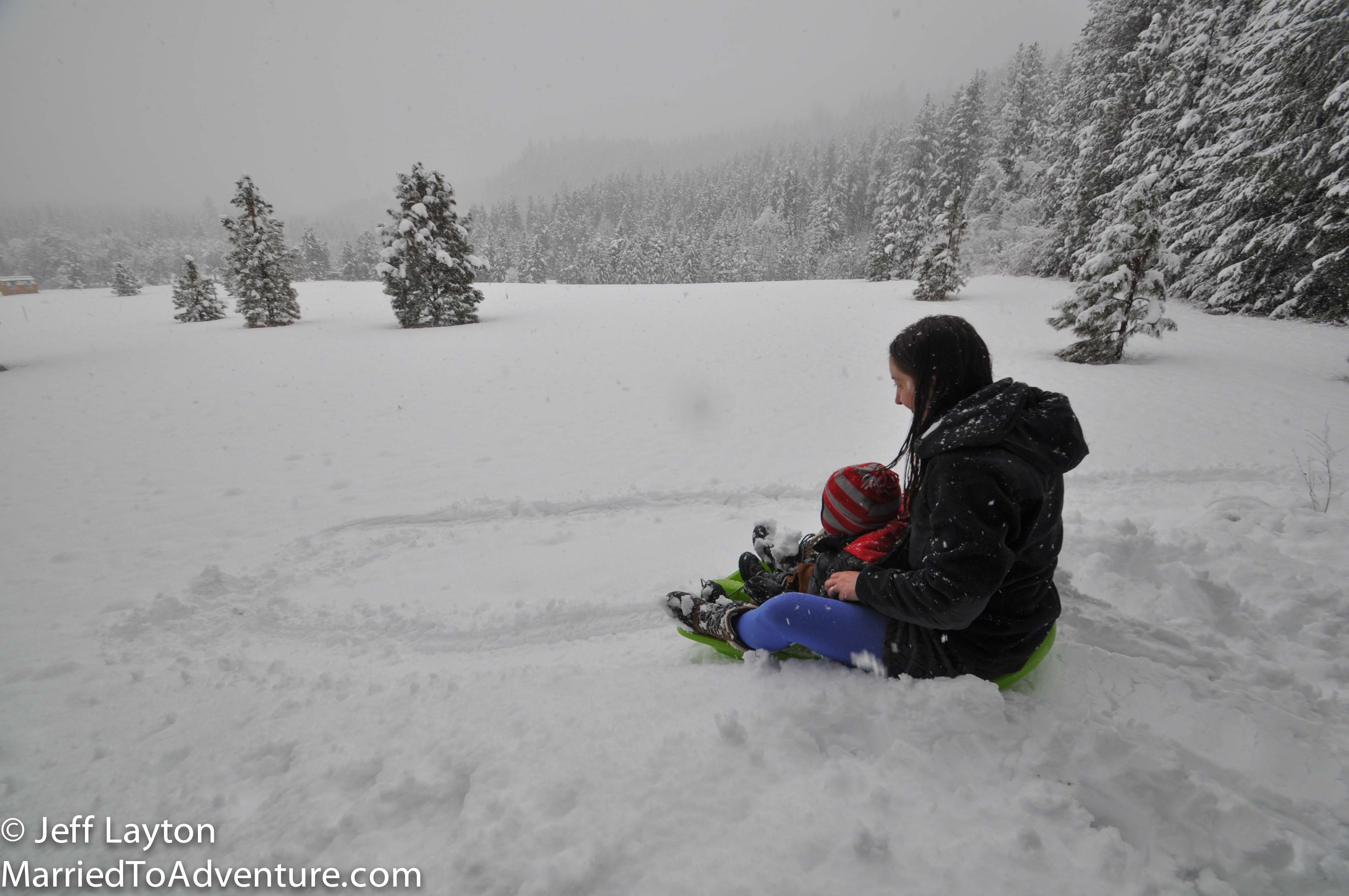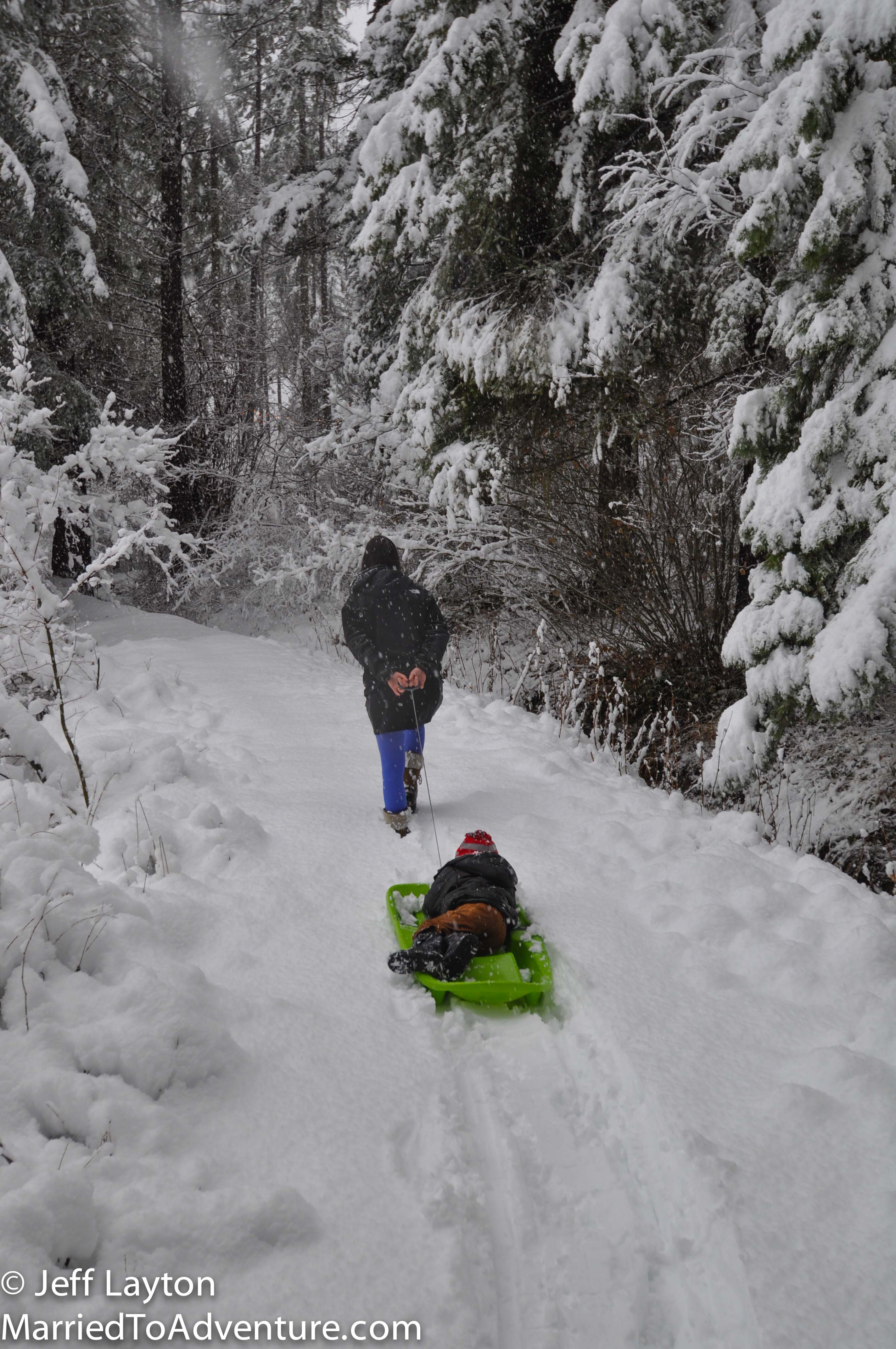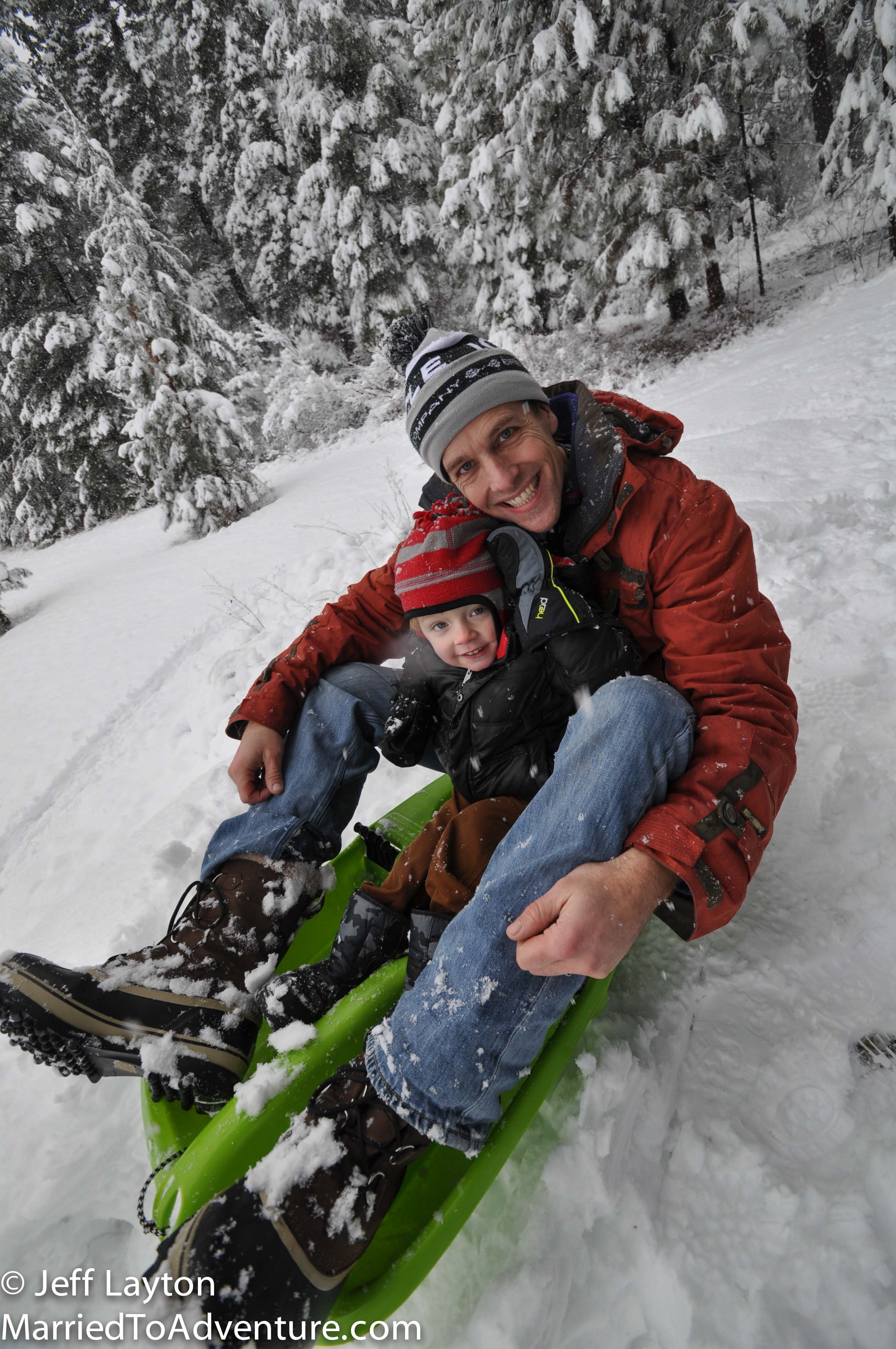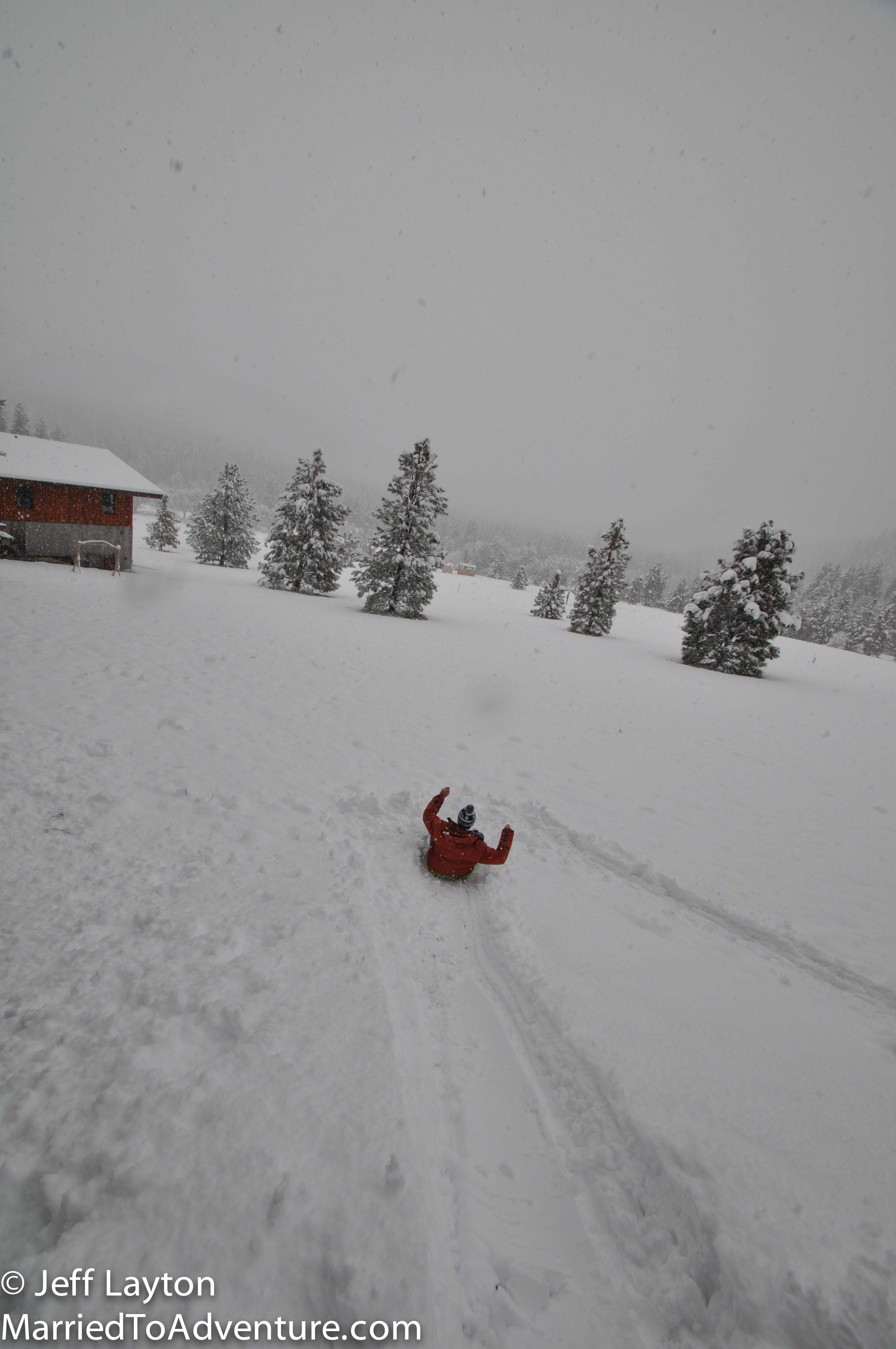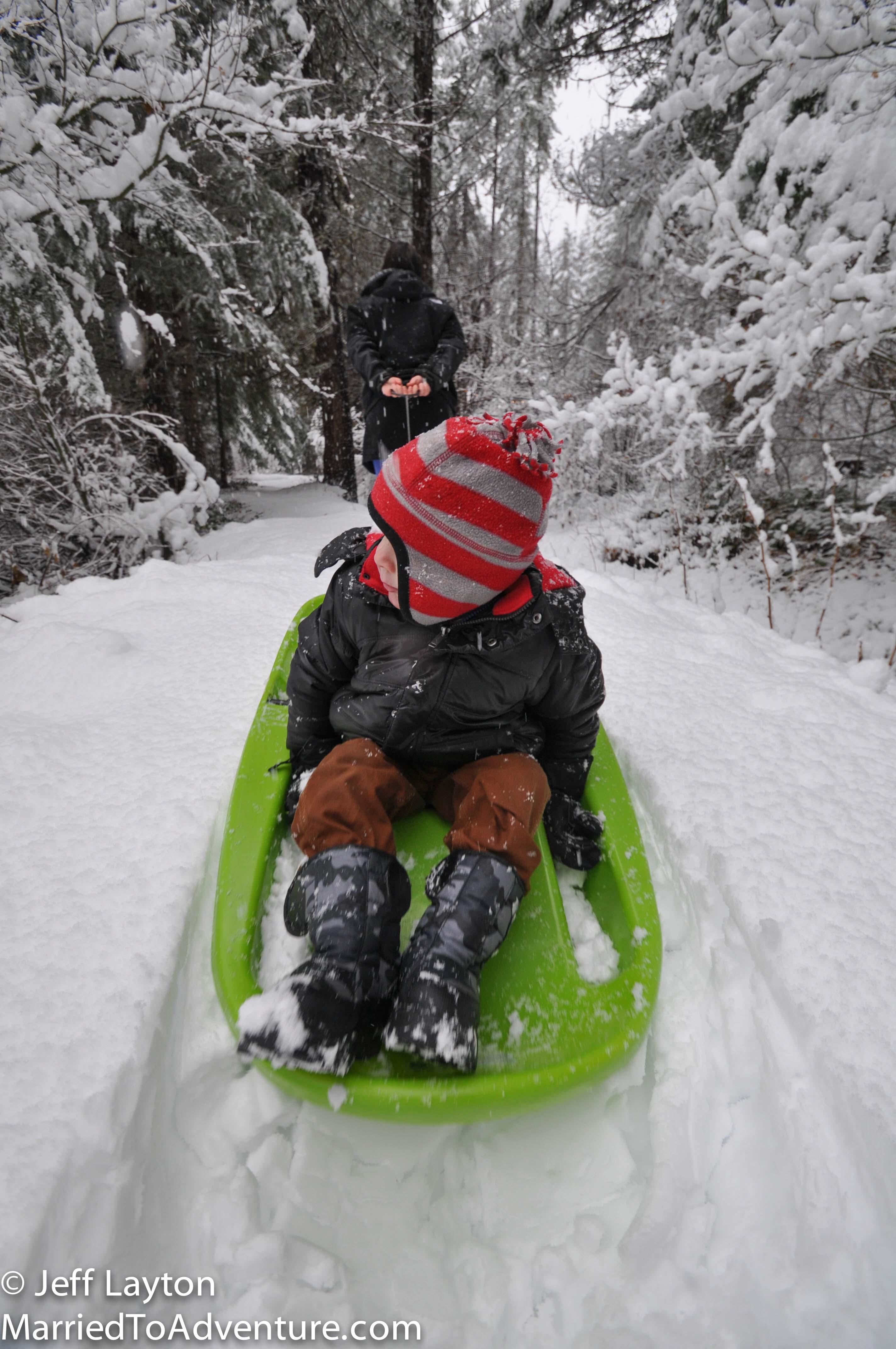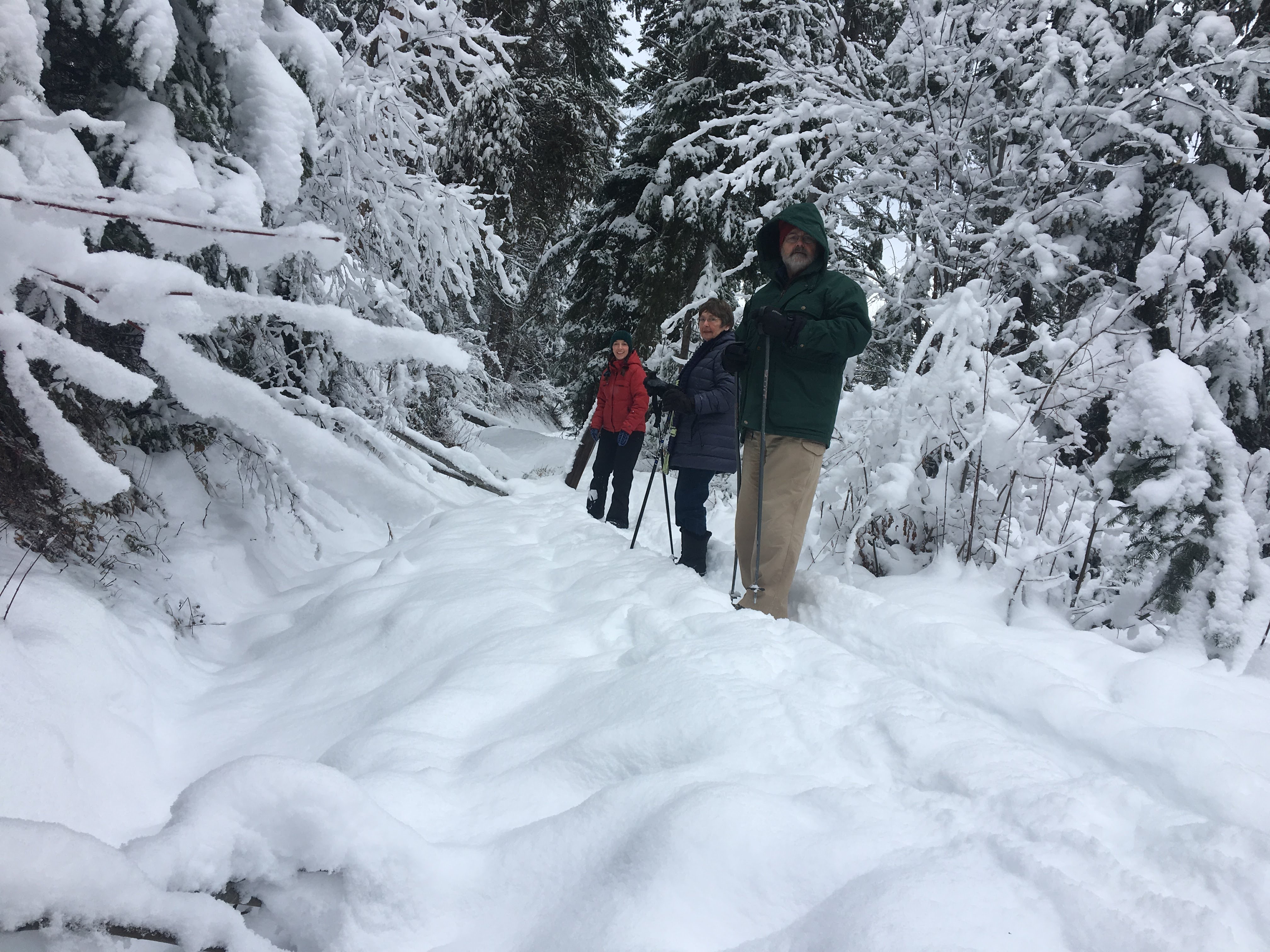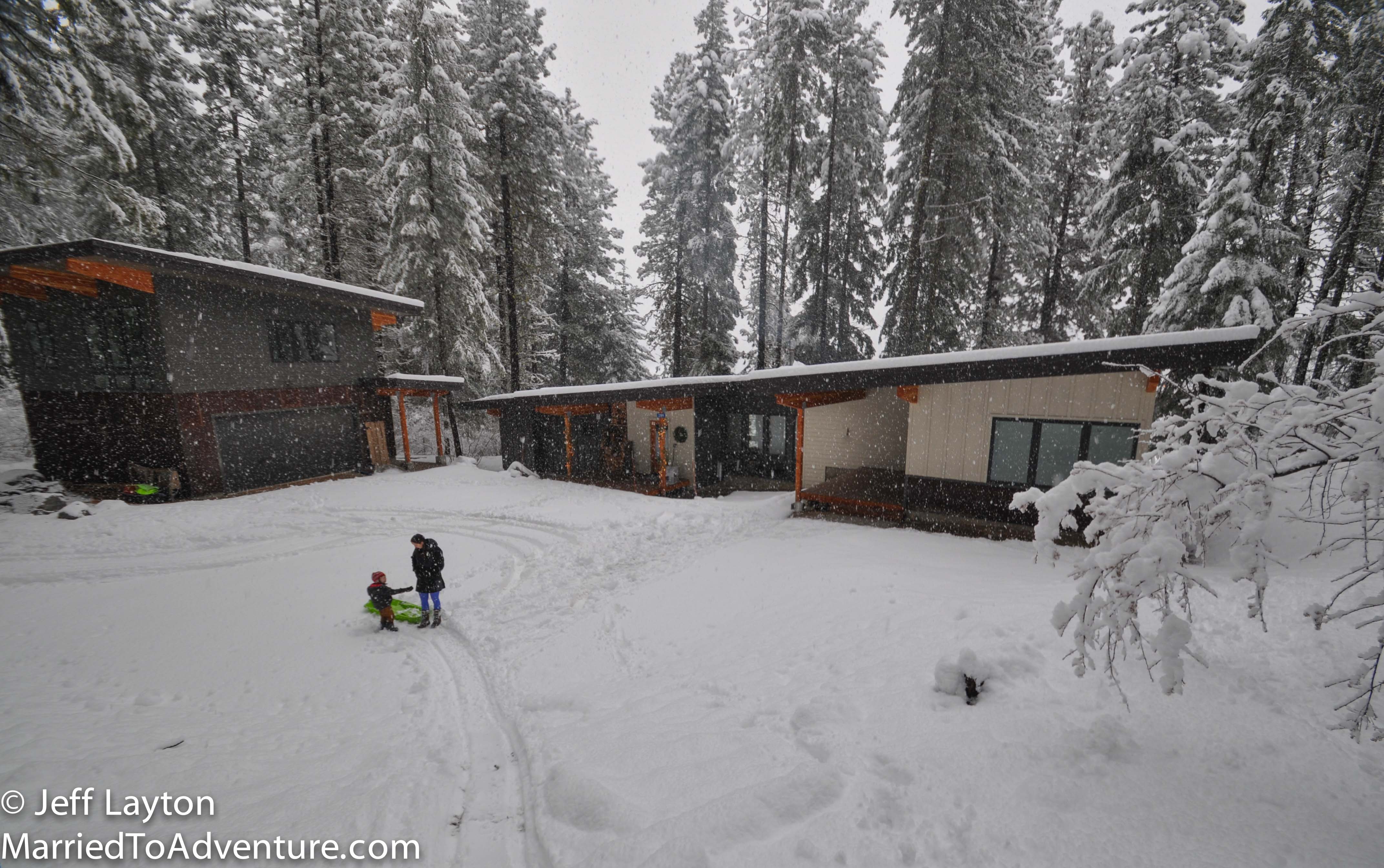 The hot tub is always ready when snowy play time comes to an end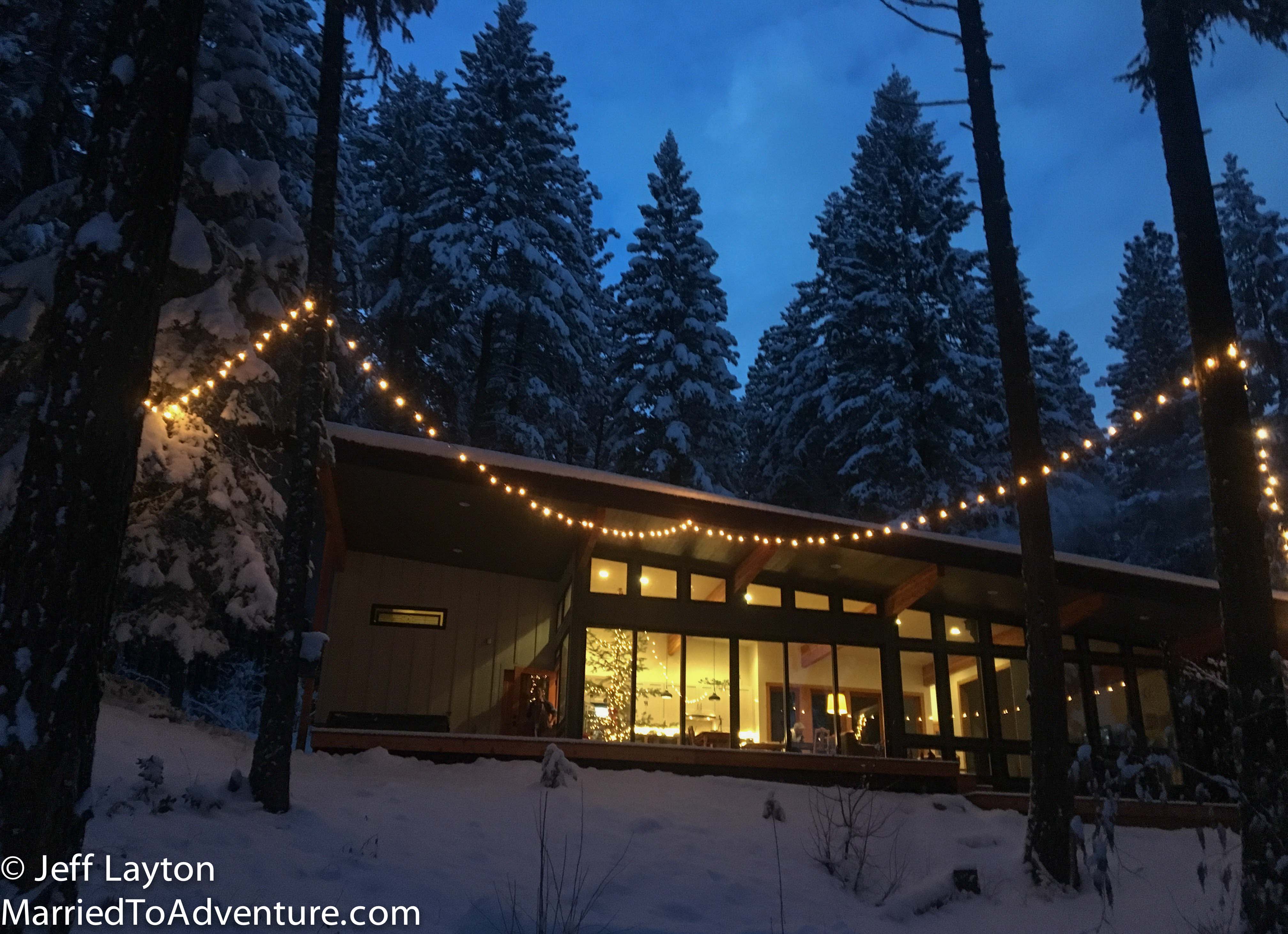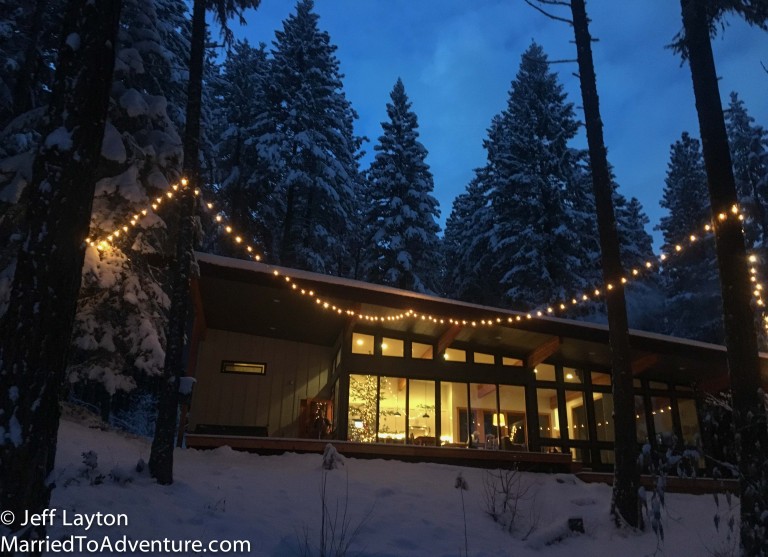 Merry Christmas!